Moulton College
The 152 en-suite apartments are spread over six blocks each with between 26 and 28 rooms
Our residential construction team have delivered 152 new homes for students at the college to reside in high quality residences during their studies.
As with most education related project there was also a degree of working in live environments, an experience and track-record that few other companies can beat.
Multiple blocks
Our scope was to expand the current provision of on-campus living to allow more enrolled students to stay on site in secure and comfortable accommodation. The 152 en-suite apartments are spread over six blocks, with each one having a shared lift and stair core connected to clusters of between 26 and 28 rooms. These clusters include a kitchen and dining area so are almost like a mini community for students to socialise.

Logistics - live campus
Our work was carried out on a live campus, so our team using their know-how for live environment sequencing put together a programme to ensure minimal disruption to the college and general public.
This includes rigorous planning and consultation with students, staff, and residents on safety and noise issues, as well as lorry movements and working in 'quiet' times.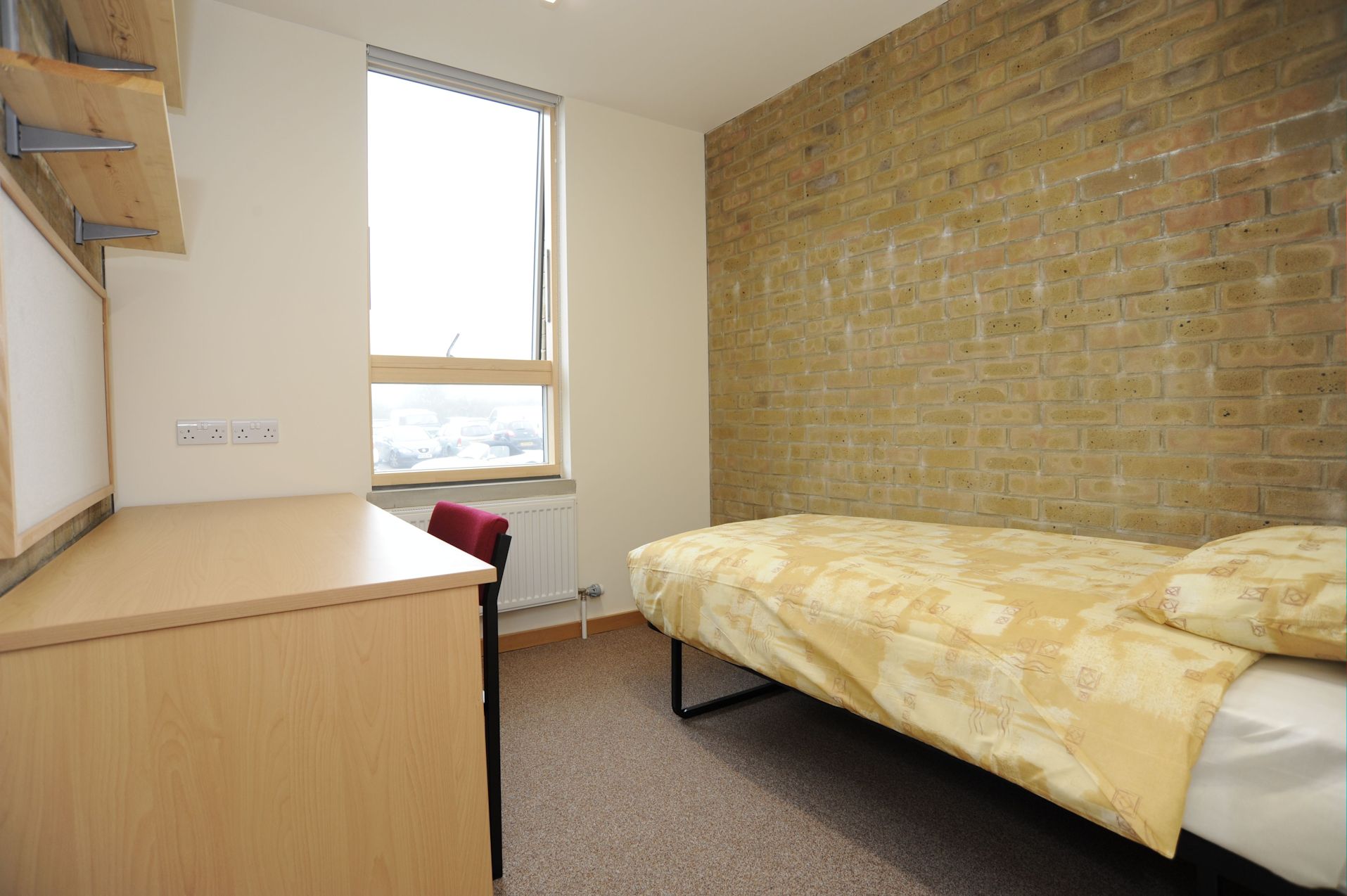 Bedroom in the new halls
Examples of working in live environments and being considerate include segregating the work from existing areas used by students and public, with separate access and egress routes into the construction area.

With a limited size of compound, the scheduling and delivery of materials was of crucial importance. A materials storage areas was also established on site and a delivery procedure was agreed with the College.

High satisfaction
Our team skillfully controlled noise, dust and fumes to reduce nuisance and disruption to practically nothing; this was recognized with a high level of customer satisfaction: the score 96.7% scored on our Client Satisfaction Questionnaire.

Both Moulton College and Mardol House show how our teams are highly experienced and knowledgeable in the delivery of projects set within a live university and college environment.
PROJECT HIGHLIGHTS
Exemplifies knowledge of working in live environments
152 units spread over six blocks
Successfully minimized disruption to college activities
Sensitive understanding of college needs during construction
Builds on know-how for student accommodation
PROJECT DETAILS