Embracing modern methods of construction for rapid build
---
HIGHLIGHTS
The site was turned from a farmer's field to a school in 52 weeks.
Largest hybrid school we have built and possible template for future fast track builds.
Utilising offsite manufacturing to achieve 70% offsite construction.
---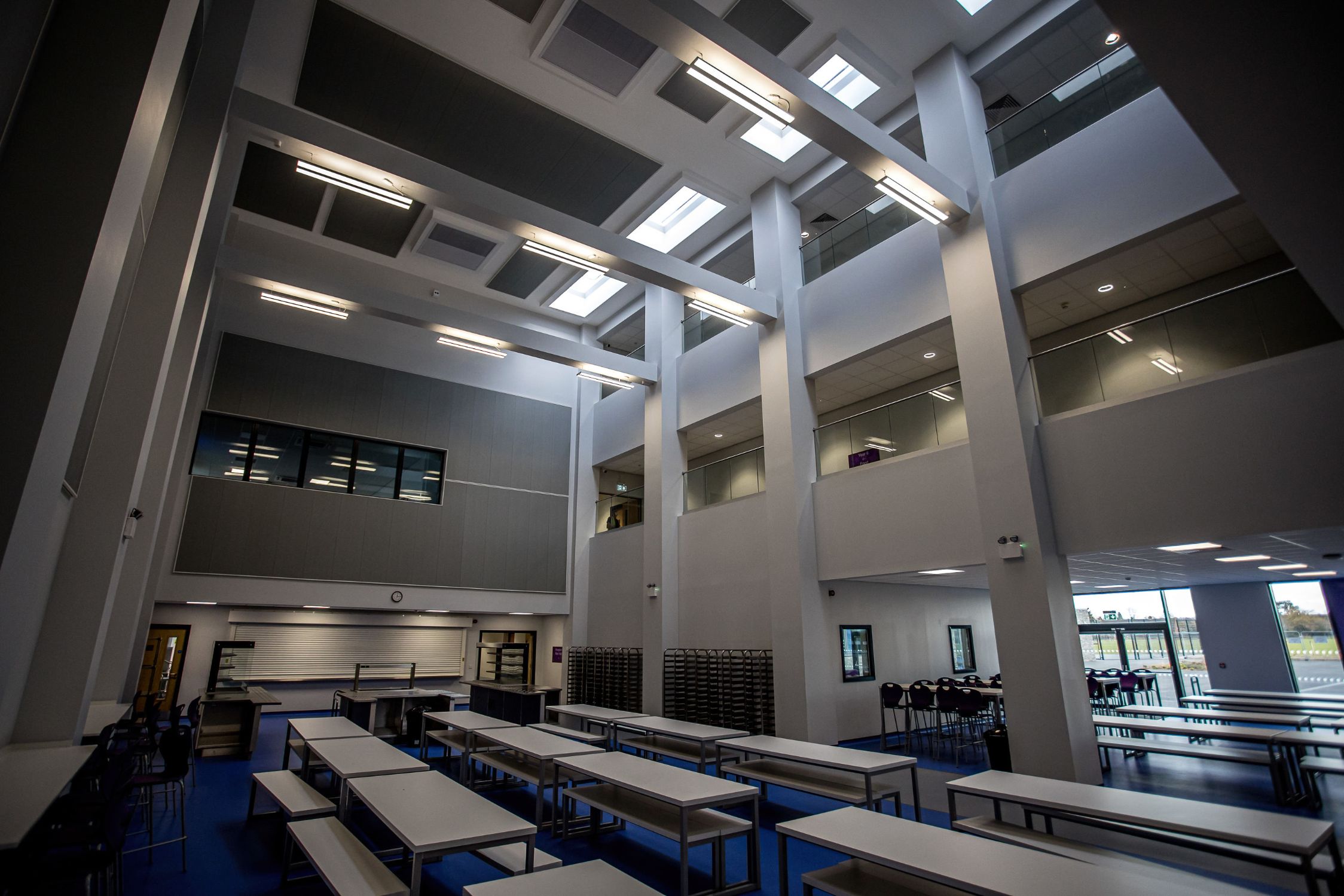 Pix Brook Academy is the new home for a secondary school for over 1,000 students. Facilities include a sports hall which is large enough to contain four badminton courts, a drama studio, an activity studio and a main hall. Externally there are two multi-use game areas and three football pitches.
Embracing modern methods of construction (MMC)
Pix Brook Academy is the fastest secondary school Willmott Dixon has built, going from a farmer's field to a fully functional school for 1,160 children in just 52 weeks.
Over 70% of the build utilised offsite manufacturing, with the project team visiting the factory once a week to quality access the works and progress for the units being produced. The first units were delivered to site, three months into the build programme, with the entire offsite construction taking seven months in total.
The new building consists of 210 units in total. Utilising offsite manufacturing enabled the project team to complete the groundworks and foundations on site at the same time as the units were being built in the factory.
The site continued to work throughout the Covid-19 lockdown having embedded the Government-backed Construction Leadership Council Site Operating Procedures. This ensured the school was opened without delay for the 2020/21 academic year.
Customer, Central Bedfordshire Council said:
"Central Bedfordshire Council are delighted to be working closely with Willmott Dixon and BEST for delivery of this exemplar new school in Stotfold. In the very difficult circumstances of Covid 19, which the contractor has dealt with in a very positive and flexible manner, we are pleased to be achieving the programme of September 2020 opening of the new school site".