Poole Gateway Building 
New cutting-edge technical facility for Bournemouth University
Our team have continued their work with Bournemouth University by building a new specialist teaching facility.
Opening in early spring 2020, the new Poole Gateway Building provides a range of high-quality technical facilities to support undergraduate and postgraduate courses as well as research. It will be used predominantly by students from the Faculty of Science & Technology and the Faculty of Media & Communication, although it will also be open and accessible to students from other faculties.
The high-quality technical facilities include facilities for TV (live and post production), audio studios, sound editing labs, media production spaces, green screen with motion capture suite, PC and Mac laboratories and cross-faculty collaboration spaces.
Activity space
The Critical Listening lab will provide a studio-quality surround-sound listening and activity space for seminars and workshop sessions. The building will also accommodate new animation and games PC and Apple Mac laboratories, equipped with industry-standard software and the latest post-production editing eco-system, allowing for online collaboration between students working on group projects. There will also be study spaces for cross-faculty collaboration.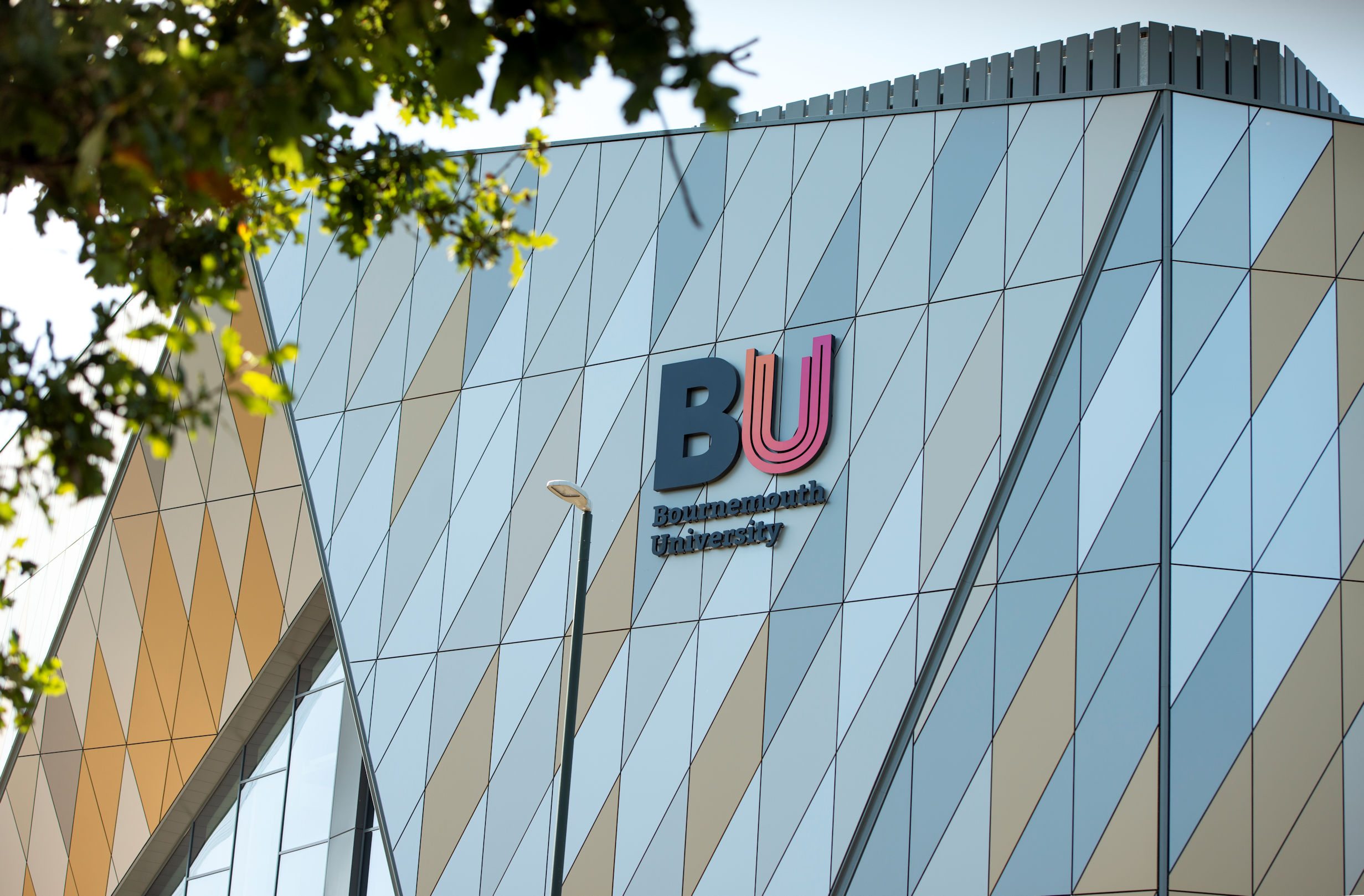 Part of masterplan
Designed to form a new visual gateway to the campus and its parkland, it forms part of a wider £100m programme to expand facilities at the university. The project also assists in the regeneration of the eastern end of the campus and provides additional floor space at Talbot Campus to generate growth in student numbers.
Bournemouth University has an outstanding reputation as being one of the leading academic institutions in the field of computer animation, TV and media production, science and technology and the new building provides the high quality, world class technical facilities needed.
The building will also aim to achieve sustainability rating BREEAM 'Excellent' and the University is committed to achieving high levels of carbon reduction on all its new projects.
Jim Andrews, Chief Operating Officer at Bournemouth University, said: "These new facilities will support the University's success in producing highly employable graduates and world leading research that is recognised across the world."
Richard Poulter, managing director or Willmott Dixon in the mid southern counties said "We are delighted to be working with Bournemouth University again to help create world-class facilities for future generations."
This project follows on from our work creating the University's new eco-friendly Student Centre and Performing Arts Centre.
PROJECT HIGHLIGHTS
High quality technical facilities
New gateway to the University
BREEAM 'Excellent'
Follows previous work on campus
PROJECT DETAILS
CONTACT US
25 Templer Avenue, Farnborough Business Park, Farnborough, Hampshire
GU14 6FE
Tel: 01252379380