The Brunel Building – South Gloucestershire and Stroud (SGS) College
Health and wellbeing at the centre of new sustainable sixth form centre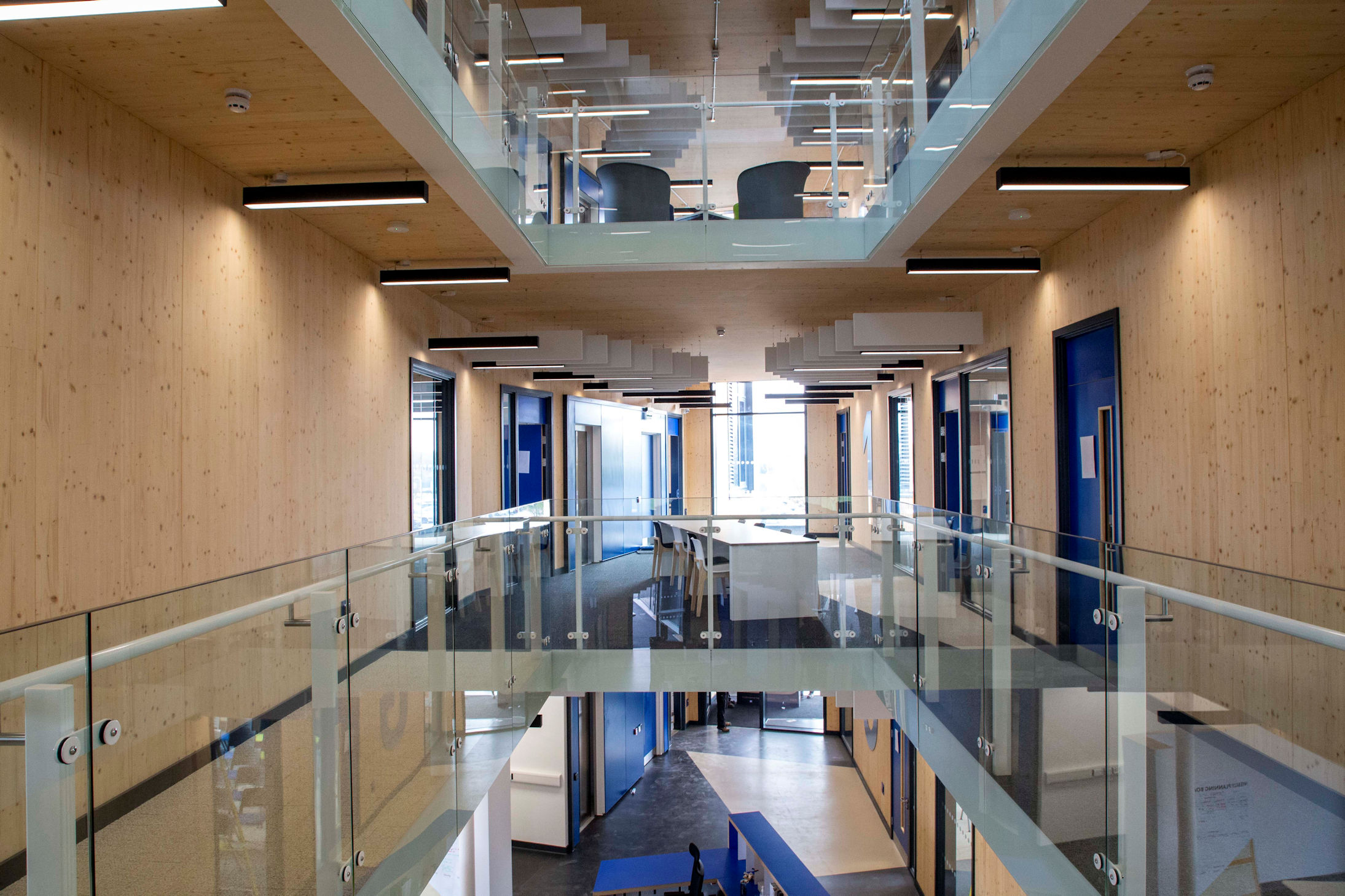 Located in Bristol, South Gloucestershire and Stroud (SGS) College is one of the newest colleges in the country, formed by the merger of Filton and Stroud Colleges in February 2012. The college's aim is to 'change people's lives positively and add value to the social and economic well-being of our communities.'
The specialist Brunel building on the college's Wise Campus in north Bristol, is the new home to sixth form Science, Technology, Maths, and Engineering courses.
Designed with sustainability and wellbeing at the heart, it comprises of a cross-laminated timber structure and includes an array of photovoltaic panels along the southern elevation. To the exterior, the building is clad in timber, metal composite cladding and includes glazed curtain walling.
Inside, many of the internal walls and ceilings will remain exposed CLT; this along with the high ceiling heights have been designed to help improve the health and wellbeing of those in the learning environment. The building also features no mechanical ventilation and will be naturally ventilated, further contributing to the sustainable credentials of the new facility.
From the outset the college wanted to design and build a sustainable building, and this has driven many of the decisions around the project.
For the team on site, working with CLT for the structure has enabled a number of benefits. Aligned to a modular construction approach, the CLT requires minimal operatives onsite and it is quick to erect. The frame is forecast is due to take just 10 weeks to complete.
Neal Stephens, Managing Director Wales and West said:
'By putting sustainability and wellbeing as a central part of the design and construction, the new Brunel Centre is a fantastic learning space for the pupils and staff of the college. It will be a great addition to the Wise Campus and further strengthen SGS position as a leading college in the country'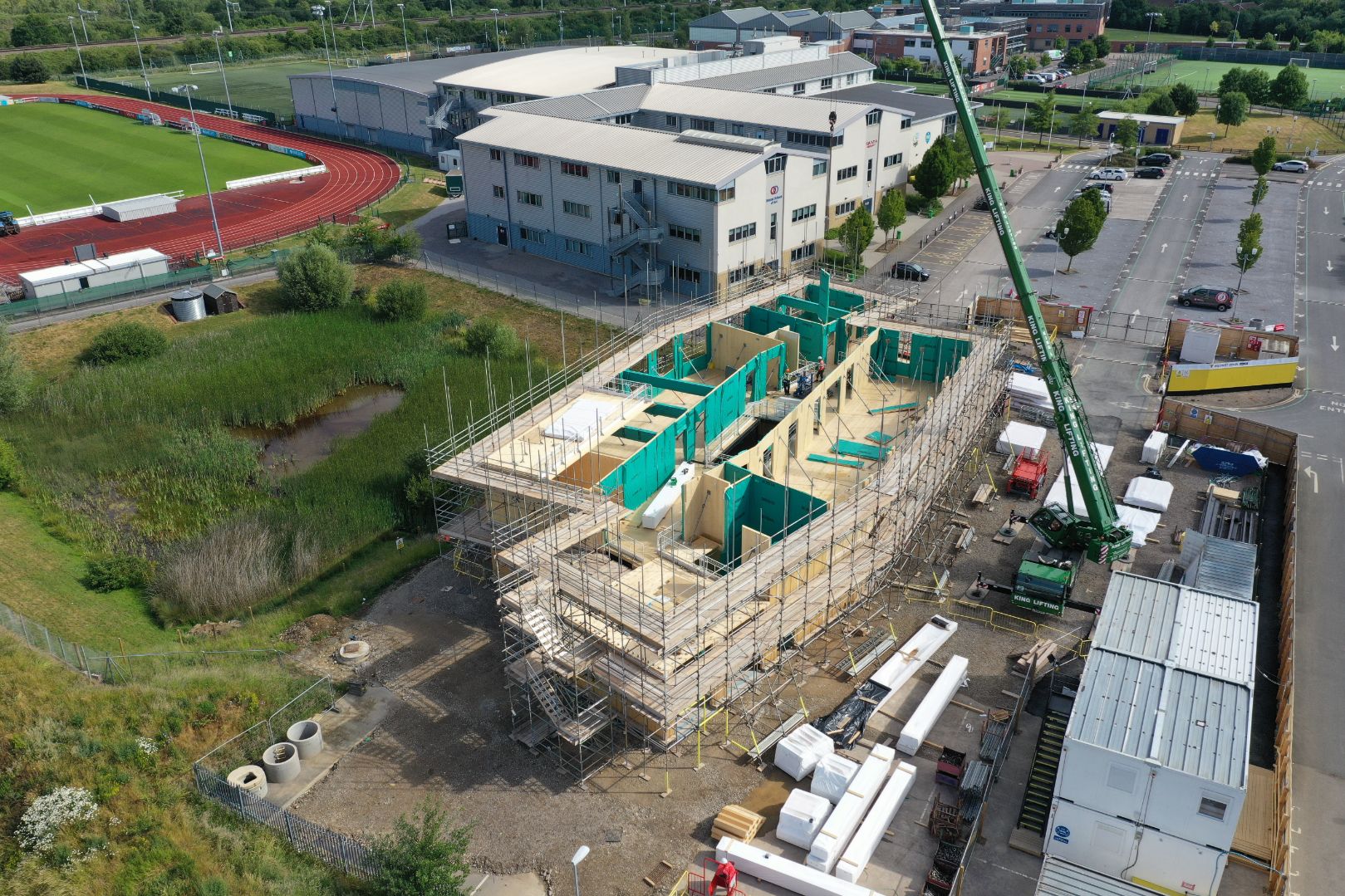 The site in June 2020
PROJECT HIGHLIGHTS
CLT Frame
Exposed internal walls and ceilings
A focus on sustainability and wellbeing
PROJECT DETAILS
CONTACT US
Eden House, 82 Macrae Road, Eden Office Park, Pill, Bristol 
BS20 0DD
Tel: 01179 349 214
Fax: 01179 277 565