Our world is constantly evolving; it is more complex and less predictable than ever. A stressed environment, rapidly advancing technology and a changing society are all accelerating the pace of change.
We must innovate and adapt quickly, try new things and learn from our failures. We will learn from the best in
our sector and adopt ideas from beyond it. Our ability to harness new thinking and new technologies; to develop new products, new services and new materials is essential to make this our decisive decade.
Collida
In 2021 we continued to develop Collida, Willmott Dixon's integrated construction platform. Collida uses cutting-edge technology to give customers greater ownership of the design, procurement, delivery and maintenance of their buildings.
All Collida products offer excellent environmental performance, through simple, affordable designs that meet exemplar Net Zero, Passivhaus and Low Embodied Carbon standards. The first two prototypes of our Collida Living are currently being constructed at the BRE Innovation Park.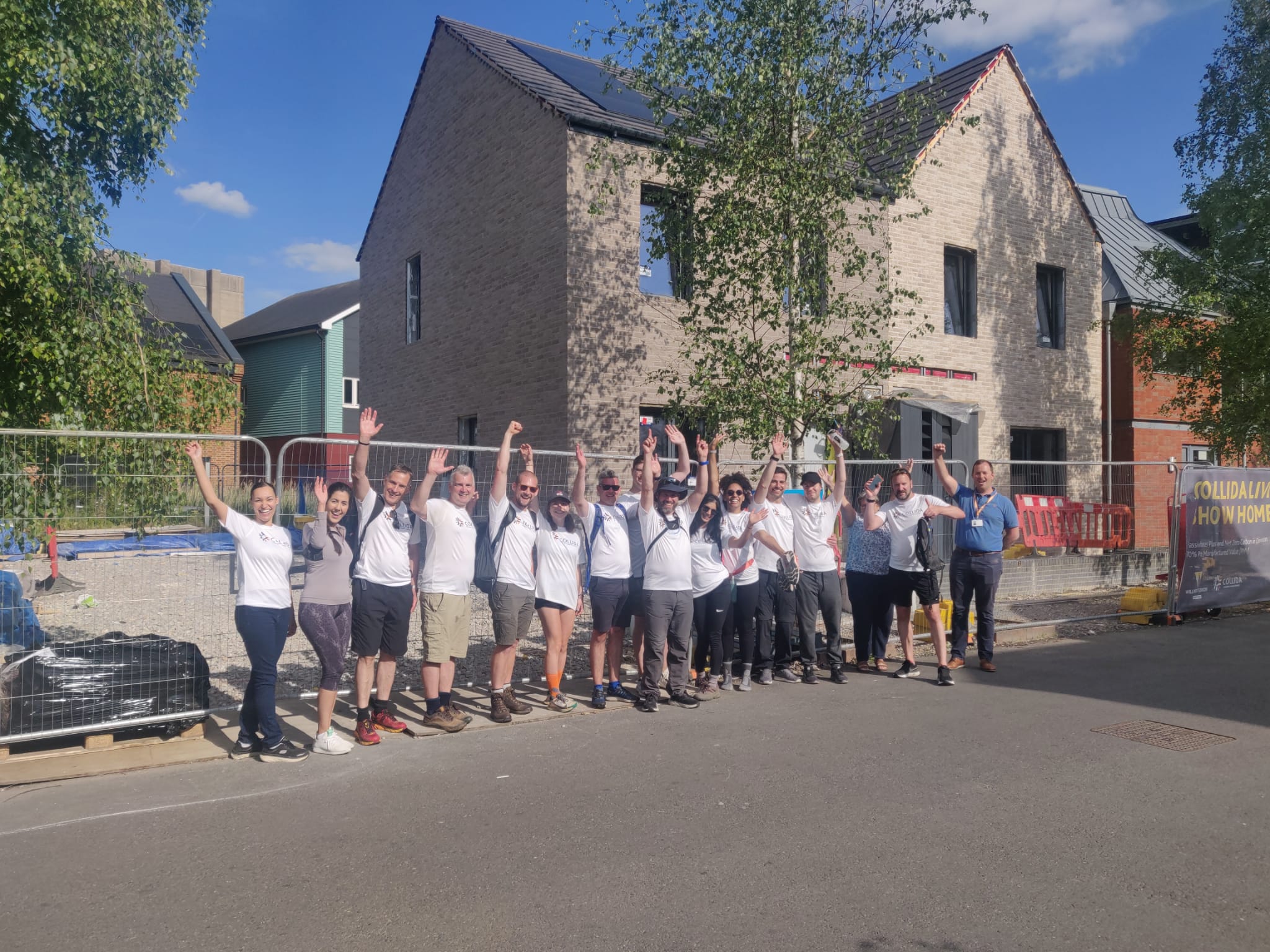 Our Collida team celebrate after walking from the Hitchin office to the prototype houses at the BRE.
Development Solutions
There is change happening in towns and cities across the country that we can support and accelerate. Development programmes increasingly need more innovative use of land and assets. Our new Development Solutions service drives this forward, supporting our customers with regeneration, development and urban renewal. From writing business plans, devising funding solutions and creating sustainable places for local communities, the aim of our new service is to shape future growth in town centres and drive sustainable approaches to development. Our development solutions team has achieved this with a range of our customers, including on our Ashton Rise development in Bristol. Read more here.
Offsite construction
As a product-focused business, we are committed to moving forward with new ideas and ways of working that solve our customers, our industry's, and our own challenges.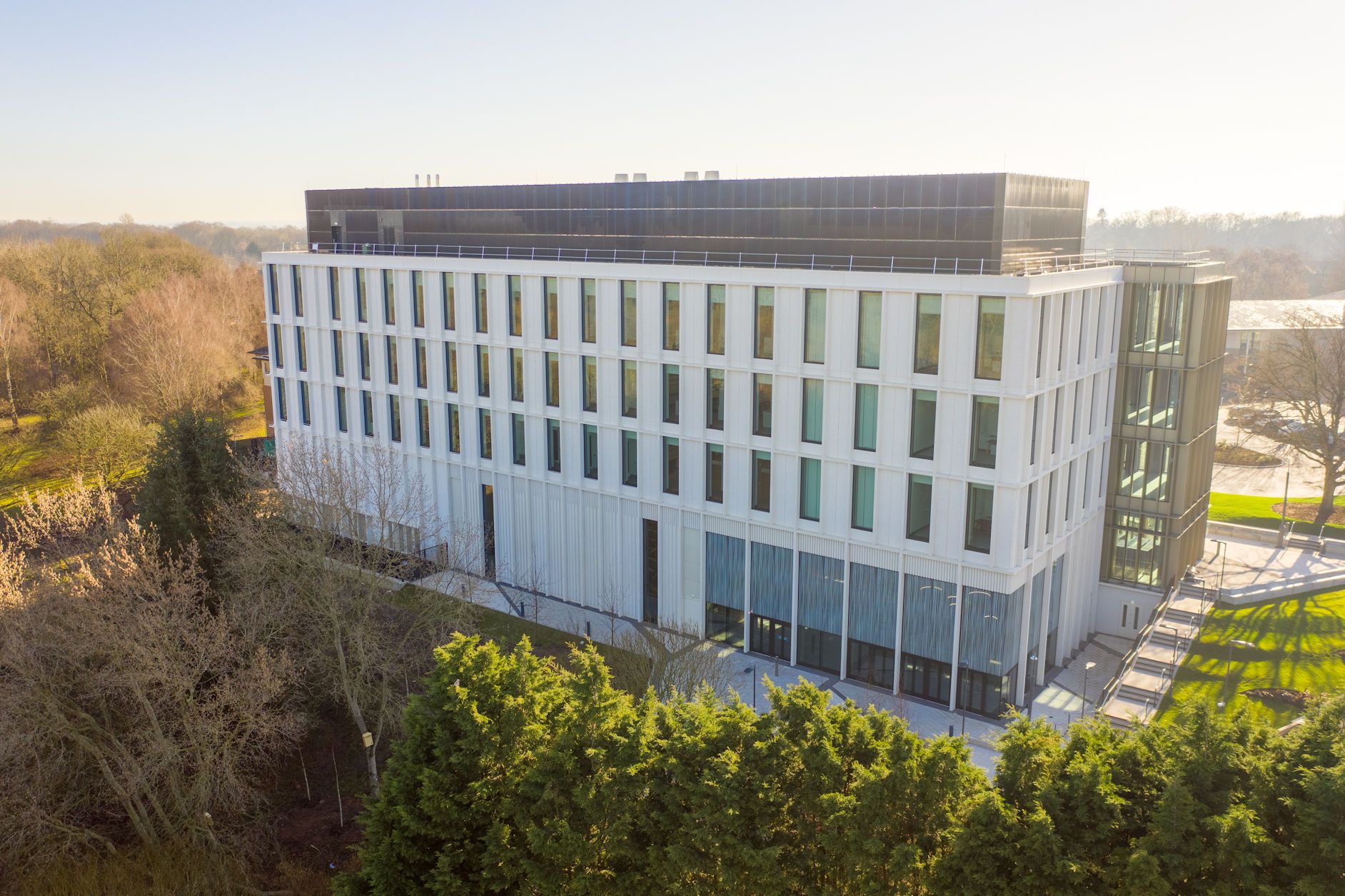 On the University of Warwick's IBRB building, 50% of the development used offsite or premanufactured construction techniques. This comprised several offsite manufactured components including the pre-cast frame, mega-riser, timber frame, and two forms of cladding. The result halved the number of site deliveries to 2,000, minimising transport emissions and disruption.
Building modelling
We are undertaking trials using site-captured 360° images to document construction installation and tag the locations to the design models. This will provide a date stamped record of the installation, enabling us to evidence safety critical installations.
The Yellow Book
Our internal Yellow Book continues to evolve and expand, providing our people, consultants, customers and supply chain partners with clear, informed guidance and mandatory design and product choices. In 2021, our Yellow Book had over 30,840 individual visits. The positive impact of the Yellow Book is evidenced by the quality of our end-product, a reduction in the cost of rectifying errors and ultimately reducing business risk.