Our Building Lives Academies are becoming increasingly popular with our customers who want to support their communities with opportunities to upskill.
Across our London & South region, our Academies currently operate across in Hounslow, East Sussex and Merton, with a pipeline of five more academies due to open early 2022.
We are already seeing the positive outcomes of those who attend our six-week long programme, which gives participants the following qualifications and opportunities; Level 1 in Construction Skills, Health and Safety, CSCS Tests and employability skills. Following four weeks of classroom-based learning, the remaining two-weeks of the course sees participants gain a placement on one of our sites with our supply chain and/or Willmott Dixon, depending on the trade or discipline they want to specialise in.
We caught up with two attendees to find out how they've been impacted by our Academies:
Steve Ochaya:
"When I started this course, I was unemployed after working ten years in the airport as a ramp agent. I was tired of shift work as it was affecting my family and social life. I decided to embark on a new career in construction, something I had always wanted to do, and had previous experience as a labourer many years ago.
"The Job Centre put me in touch with Nova, who was running the CSCS construction four-week course. I knew this course was perfect for me because it gave me a chance to get my CSCS card included two weeks of work experience on a Willmott Dixon building site. The course was an amazing experience, and I gained valuable work experience, which helped me decide on a preferred trade.
"I passed my CSCS test, and l also met many people from different backgrounds and cultures, which will be helpful in the construction industry. Since finishing the course, I am over the moon to have secured a job as a trainee dryliner! I am truly grateful for having the opportunity to go on the course and recommend it to anyone."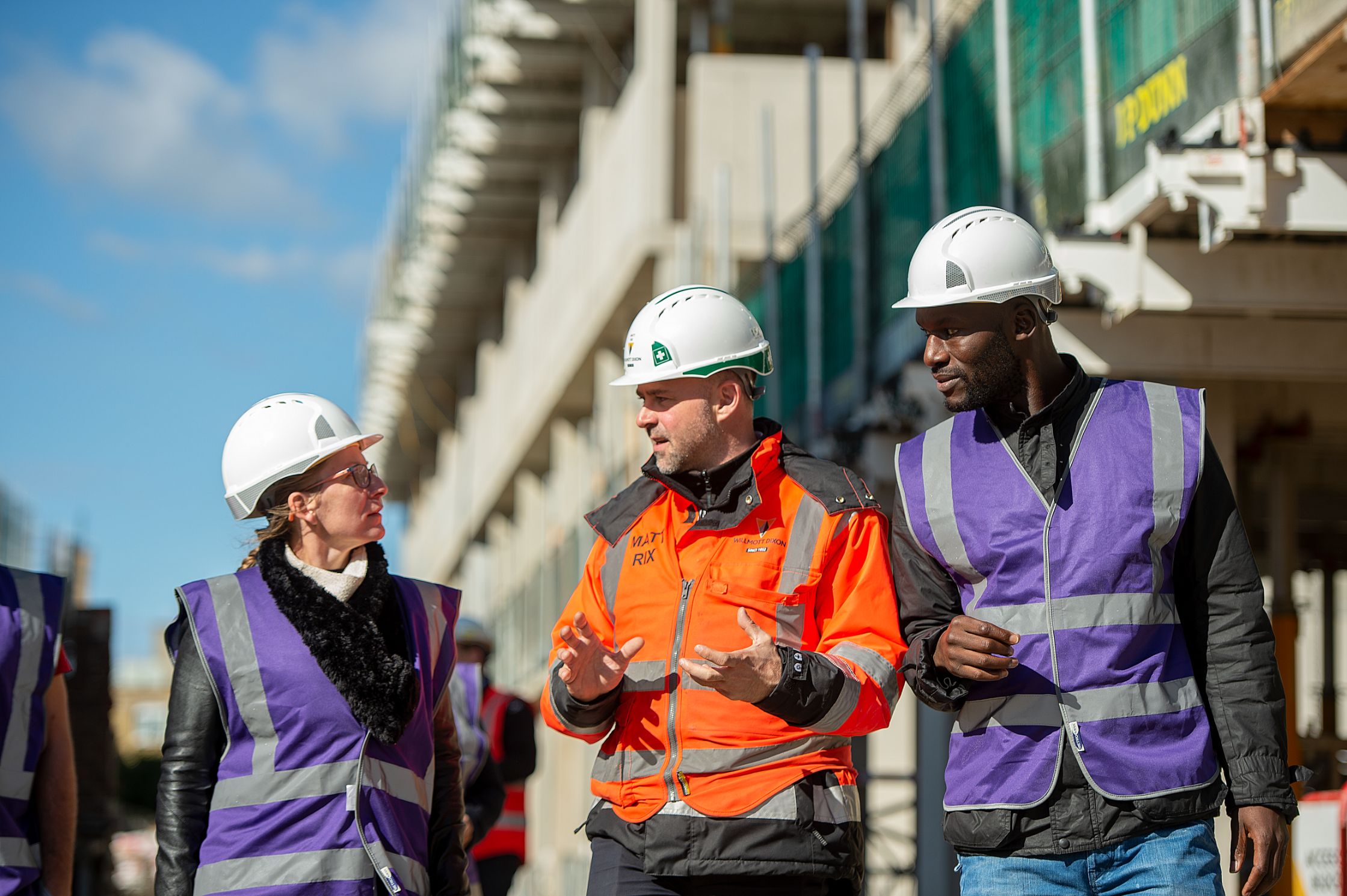 Agnieszka Zabska-Losiewicz, who was recently employed on our Frank Towell Court as an Assistant Build Manager:
"As a civil engineer with almost 16 years of experience in my profession, I moved from Poland to England in 2016, married my husband and became a mum. Leaving my country required me to start again in many ways as I built a life in England.
"Over the past few years, I have concentrated on bringing up my son and learning English. Over this period, my goal has been to improve my English and pursue my career as an engineer again.
"When I received the opportunity to enrol on the Building Lives Programme, I felt like I had a great chance to achieve my goals. I was worried about my English, and I knew that I would have to study hard.
"Now, at the end of the course, I can say I am really happy. I struggled with some technical language, but I understood more than I expected and learned so much.
"This programme provided me with the confidence to take the next step and achieve my goal of returning to my profession."