We supported the regeneration of an old basketball court in Orchard Park, Portsmouth, creating a new, friendly space for local people.
Over the years the court was neglected, attracting anti-social behaviour including bullying, drug use, littering, graffiti and most recently a fire in the adjoining land.
Form+Function, a Portsmouth-based social enterprise, saw the opportunity to provide a stimulating, safe place for the local community.
With the backing of 224 local sponsors, including Portsmouth City Council and Sport England, Form+Function managed to fundraise an incredible £30,000, combined with a generous £2,000 donation from Willmott Dixon's Community Chest and £30,000 in labour, materials and plant from our generous supply chain.
A team of our people project managed the regeneration, and with help from our supply chain partners, transformed the space.
Woodmace completed the groundworks on site where they removed existing terrain, levelled the ground, hard landscaped around both entrances and installed a new walkway using a Golpa grid system, creating a buggy and wheelchair friendly surface.
Bailey Fabrications designed and fabricated a second entrance point, creating a safe, more exposed passageway. The new gate has pedestrian access but also the ability for vehicle access, enabling future maintenance to the site and allowing for emergency vehicles.
AT Turnkey built and installed three, two-metre benches with upright planters to provide spectator seating. Idverde created the concept planting design along with associated plants and labour.
All the above elements work together to create a safe, accessible, and inviting environment which promotes visible and positive behaviour.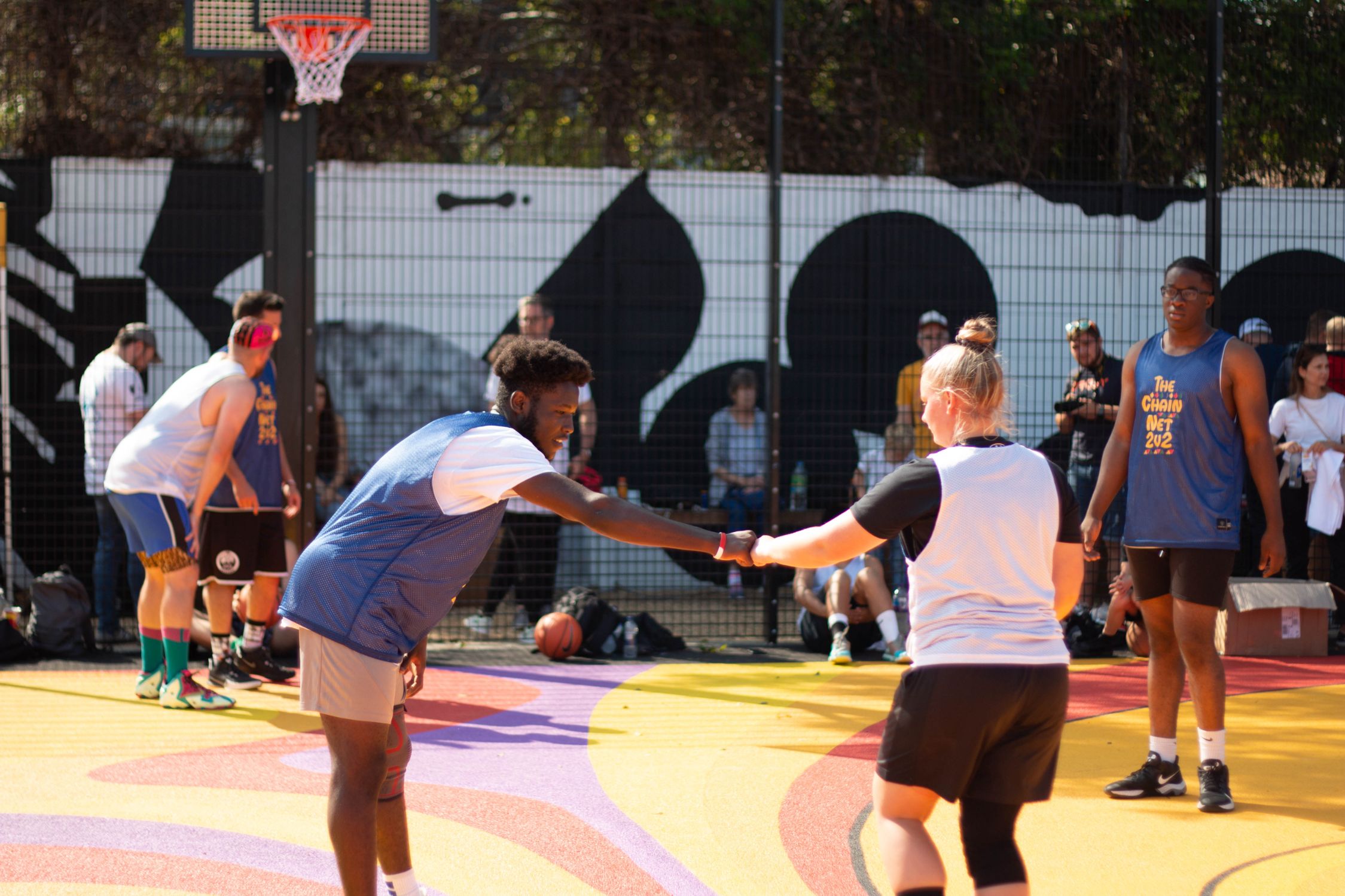 Finally, a large-scale bespoke piece of artwork was applied to the tarmacadam. The design was created in collaboration with a student from Craneswater Junior School (as part of a local community initiative) and internationally renowned artist, Hattie Stewart.
Our opening ceremony welcomed over 500 members of the community, and was documented by Sky Sports.