Every year, each office elects a final-year management trainee to plan and deliver a community project, with just £500 seed money. Our trainees engage with local stakeholders and charity partners, galvanising our people and supply chain partners to support.
Read more about what Charlotte delivered...
Our management trainee Charlotte's challenge focussed on helping young people who are going through a difficult time, by supporting Step by Step. The charity helps people facing real challenges by providing accommodation and personal development opportunities.
Louise Lunn, Step by Step said:
"I just wanted to say a massive thank you to you all for sharing your stories and letting the young people know all the different opportunities that are available to them. It was absolutely amazing to see them so engaged and excited. They are all still buzzing about it, which is fantastic."
Much of Step by Step's income traditionally comes via Local Authority and Government contracts – but this funding is decreasing, and, with it costing £30 a night to host a young person in accommodation, the charity increasingly relies on donations.
To support Step by Step, Charlotte and the team led a series of fundraising events, including a sponsored sleep out, which helped them experience the hardship of the young people that rely on the charity's support. They raised over £3,500 - enough money for the charity to accommodate 100 young people for one night.
The team ran a construction workshop where they offered career advice and spoke about the importance of increasing gender diversity in the construction industry.
The team also held a supply chain trade session, presented by Dave Taylor, director of DB Ryder. Participants learnt about the bricks and mortar trade and had a go at building their own brick wall. The day was such a success that the team has arranged further training. This will help participants get CSCS cards with a view to gaining work experience with our supply chain partners.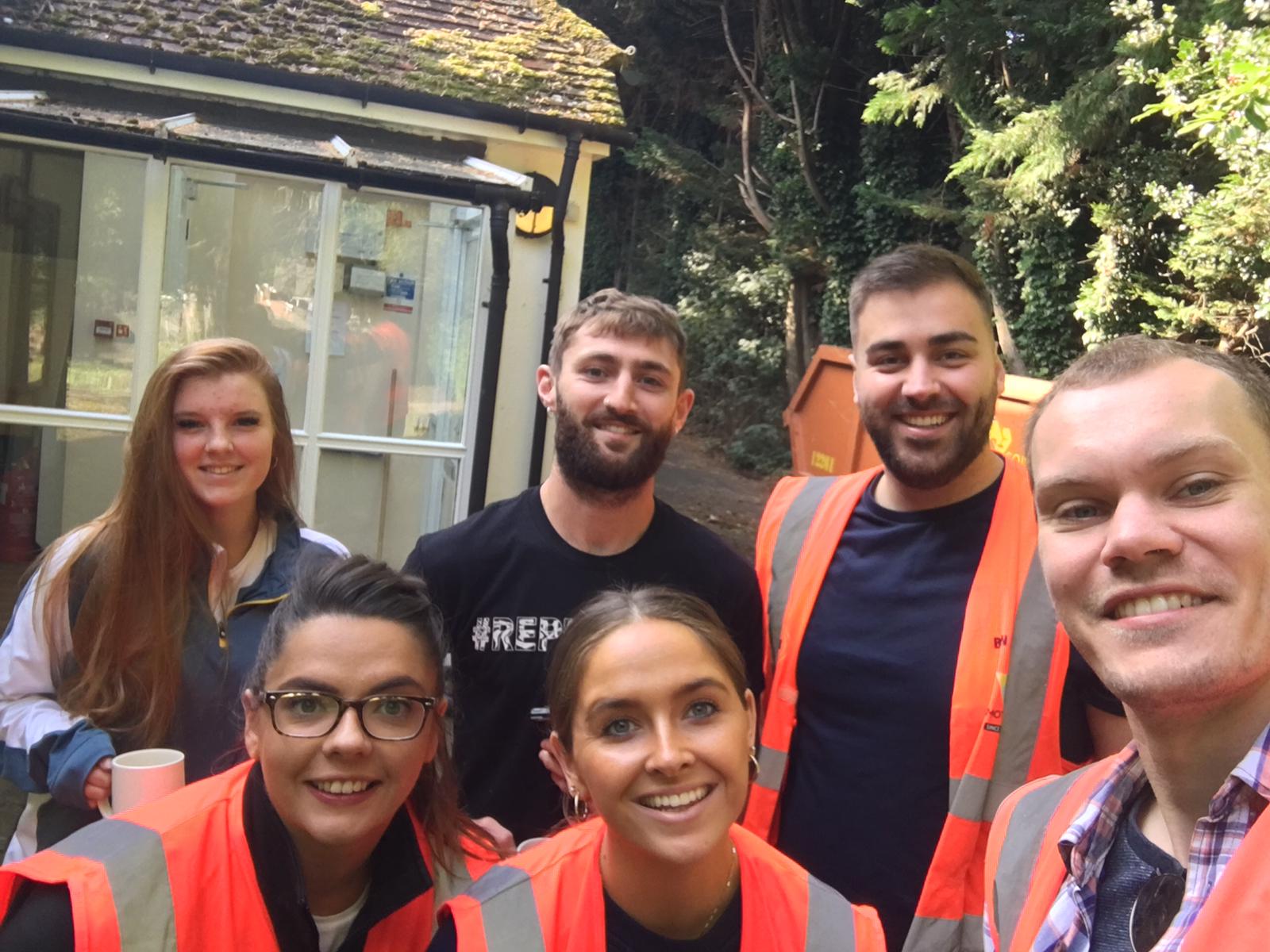 Finally, the team transformed a neglected garden into a relaxing space at one of Step by Step's locations. The existing garden had become so overgrown it was unsafe for the young people to use. The team cleared away overgrown weeds and rubbish to make way for a summer house, an outdoor sofa and a table made from old pallets. They also installed bug hotels, bird boxes and feeders to improve biodiversity.