Every year, each office elects a final-year management trainee to plan and deliver a community project, with just £500 seed money. Our trainees engage with local stakeholders and charity partners, galvanising our people and supply chain partners to support.
Read more about what Kurtis delivered...
Our management trainee, Kurtis' challenge focused on tackling food poverty in Yorkshire.
Non-profit organisation, The Food Revival, intercepts quality food destined for landfill and redistributes it to people in need. They collect food from various supermarkets and weigh, pack and deliver food boxes to over 39 schools in Yorkshire and to over 10,000 children and their families across Leeds and Bradford.
However, when The Food Revival tried to partner with supermarket giants ASDA and Tesco, they were told their facility didn't meet health and safety or hygiene requirements. So, Kurtis and his team decided to renovate The Food Revival' warehouse unit. He raised £1,500 through a skydive, which he put towards the works.
Chris Green, director, The Food Revival said:
"The work has created a fresher, brighter workplace for staff and volunteers. It will give a good first impression and emphasise that we are a well-established charity that prides itself on doing a good job. Kurtis is a top guy that has grafted when needed to and has always communicated well. The amount of work that has been done is astonishing and he has managed everything very well."
Kurtis and the team scraped, sanded and painted the entire ceiling, installed lights and generally improved the environment for the volunteers running the service. Kurtis also wanted to create an area for the public to purchase intercepted food. So, the team installed a door between the warehouse and new public area, enabling the Food Revival to operate a market hall, where they sell food to the local community on a 'pay as you feel' basis.
Since the refurbishment, the Food Revival have been able to partner with ASDA and Tesco. The challenge also inspired a Willmott Dixon employee to volunteer for the Food Revival on weekends.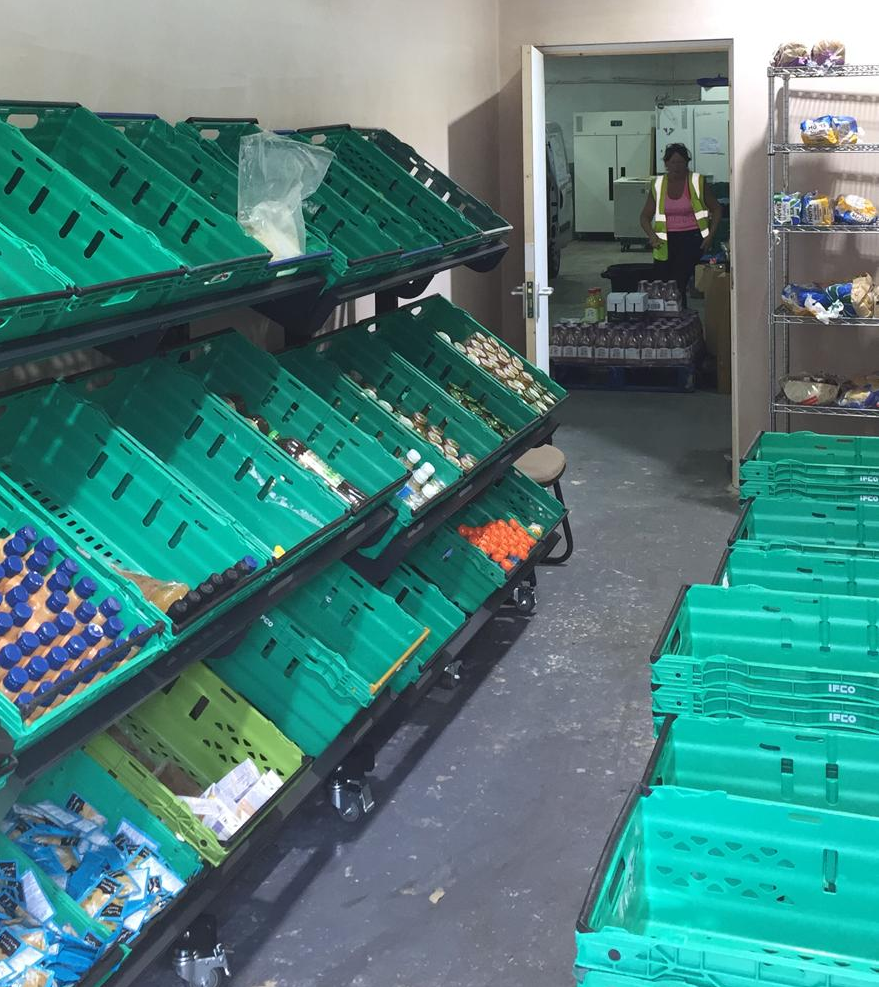 Kurtis and the team are aiming to connect schools that we build with the Food Revival, with the idea that The Food Revival can add the schools to their education programme and possibly supply the schools with food for children in need.
Jo, volunteer, The Food Revival commented:
"It is so much nicer to come to work. Once you have a good environment to work in it makes you want to continue to do better. Everyone has said how good it looks and how much of a difference it has made."