Ann's Withybush Volunteer Ground Force is a charity which was set up to maintain the grounds of the hospital, for the hard-working staff, in memory of local resident Ann who campaigned for much-needed services to remain open.
After seeing the request for support from Ann's Withybush Volunteer Ground Force, our team from Withybush Welsh Medium School Project, committed one afternoon bi-weekly to support the maintenance of the Withybush hospital grounds.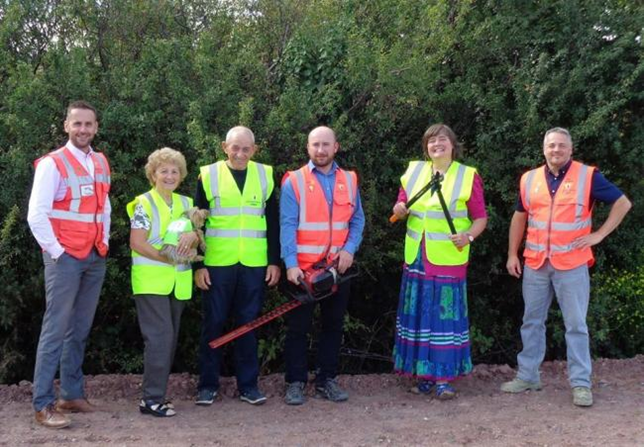 As well as volunteering time, the team donated high-vis jackets to ensure that all volunteers were safe while maintaining the hospital grounds.
Our team helped by;
Clearing the walkways to allow staff and visitors to get to and from the car park
Adding floor level lighting to make trips to cars safer for staff working unsociable shifts
Making areas pleasant for staff/visitors/patients to walk through/in if desired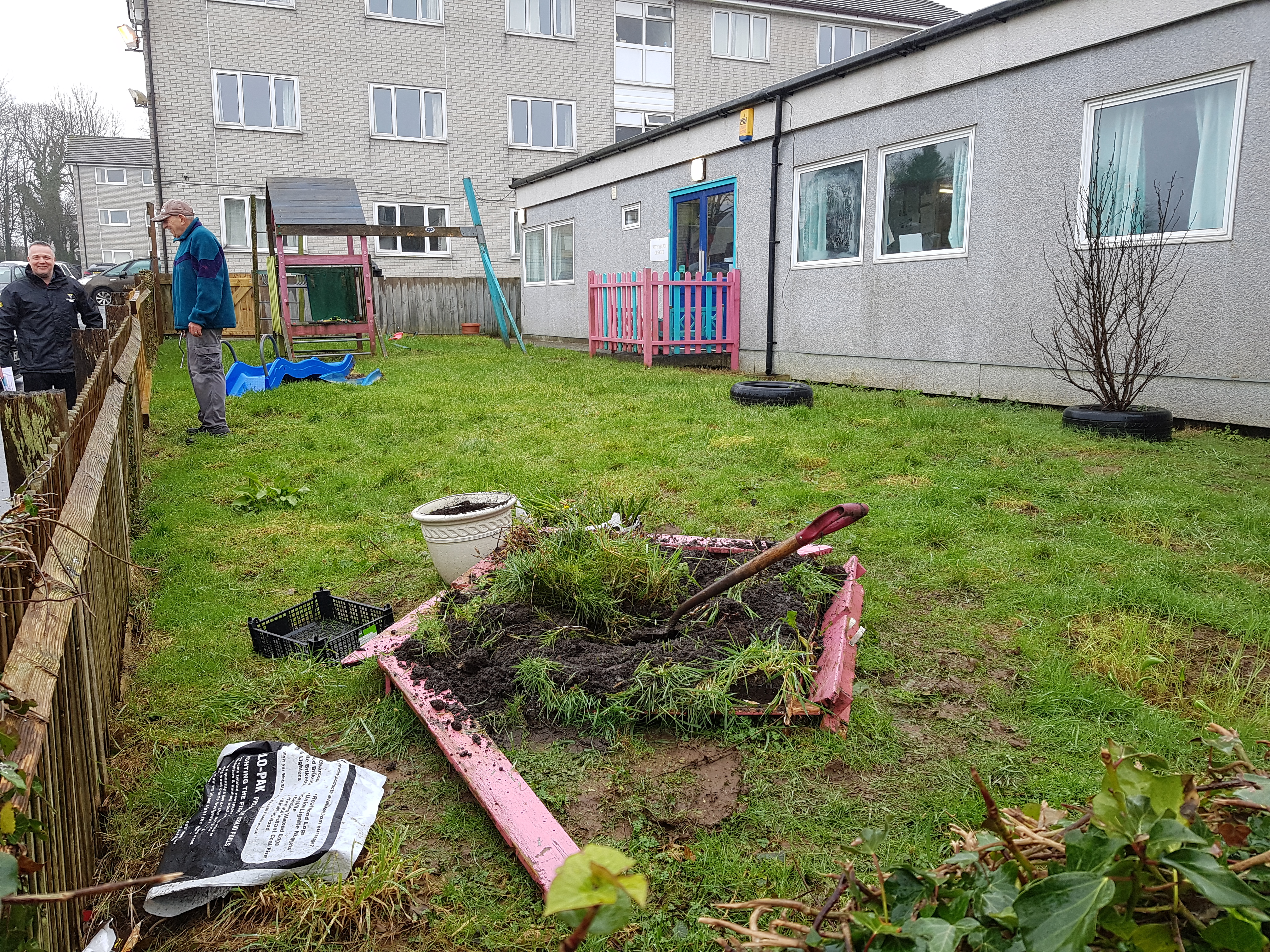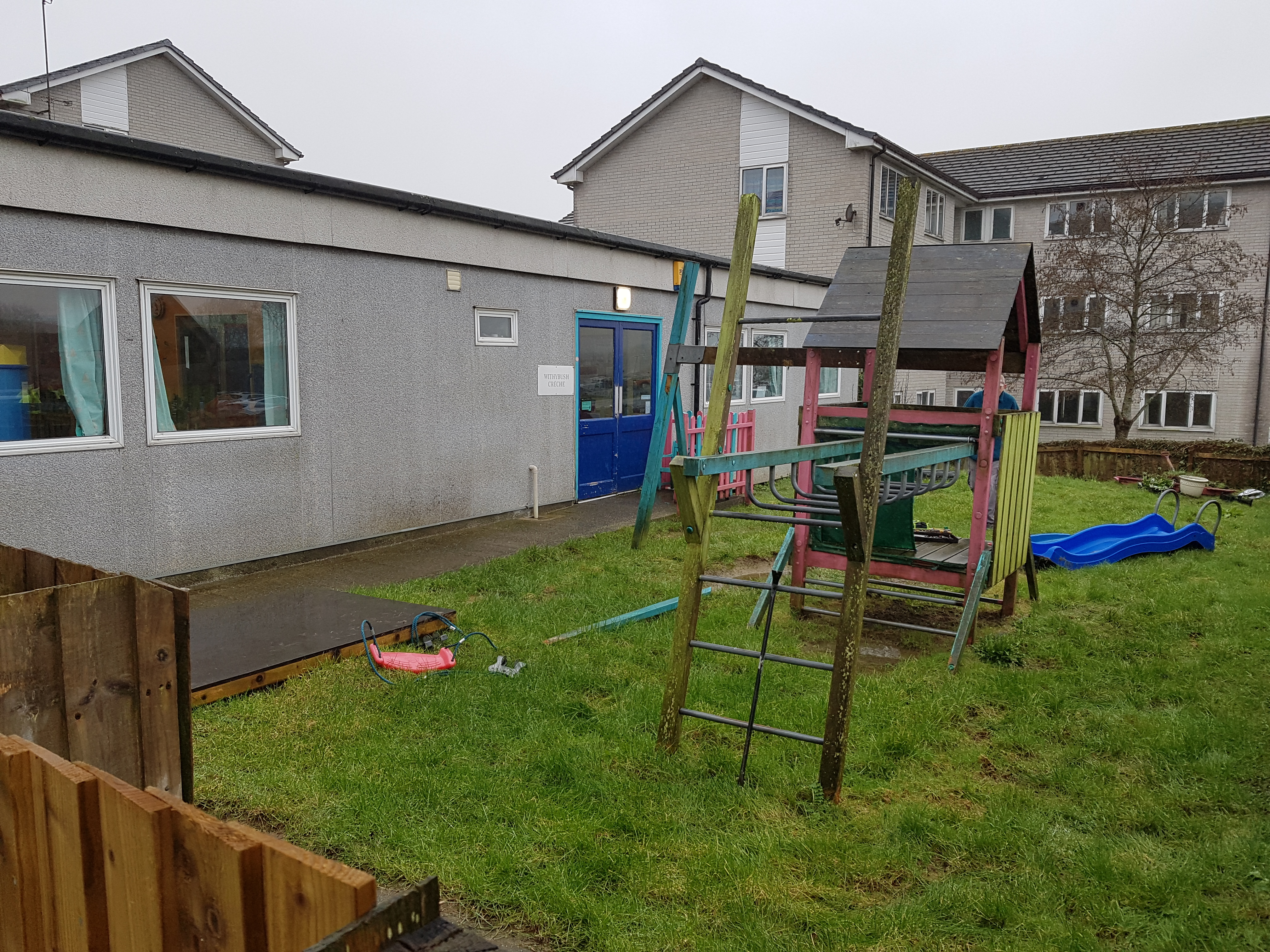 Shortly after getting involved, the team decided to put their construction skills to use and also renovate the crèche.
The play area outside the crèche was in poor condition with uneven ground, unsecured fencing with old play equipment, this meant that the outside space couldn't be used to its full potential.
The team has built a retaining wall to flatten out the previously sloping garden, erected a boundary fence, replaced the grass with artificial turf and bought new play equipment.
As a result of the renovations, the outdoor space is now accessible as a learning experience for children attending the crèche.
An unintended consequence of the renovations is that the crèche has seen an overall increase in enrolment numbers due to the enhanced aesthetics and increased safety of the outdoor area.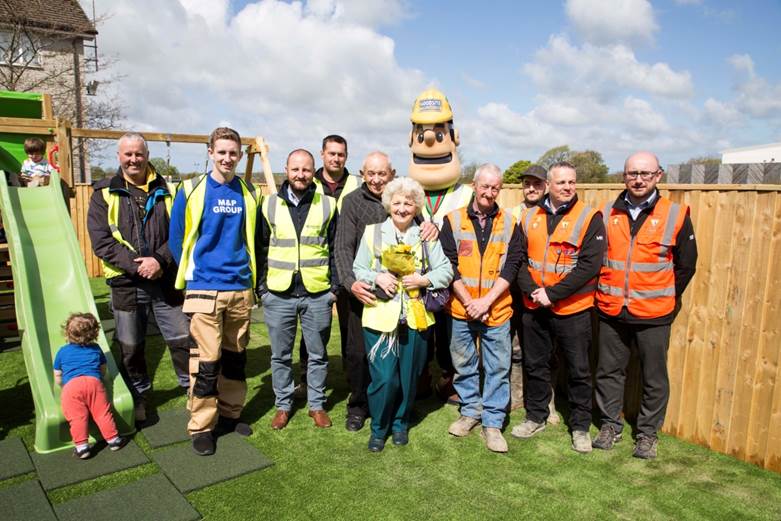 The charity has been able to achieve more than it hoped and have been able to get extra press coverage as a result of their good work
David Williams, Ann's Withybush Volunteer Ground Force said:
"A MASSIVE thank you as it has made a tremendous difference to staff but more importantly to the children who can now use it."
Simon Radford, build manager, from our Wales and The West team said:
"Every project we work on we try to leave a positive legacy in the community."