Our team worked alongside members of the BBC's DIY SOS team to encourage young people to 'have a go' at various construction crafts.
Bricklaying, furniture making, carpentry, joinery, painting and decorating, roofing and tiling were just some of the many activities available for more than 200 school pupils to try at a SkillBuild event at South Devon College in April.
Chris Frediani and Julian Perryman from the BBC's hit show taught pupils how to plaster a patch, while our community engagement officer, Hannah Coulson, and our construction technical apprentice, Dylan Gilbery, hosted a 'construction in the classroom' workshop, where students worked in teams to create a series of tetrahedrons.
The Giant Tetrahedron is a highly motivational activity that combines construction, practical maths and problem solving skills. It provides an exciting opportunity to develop team building and collaborative working skills through the construction of a substantial and inspiring 4m high Giant Tetrahedron using only wooden dowels and elastic bands.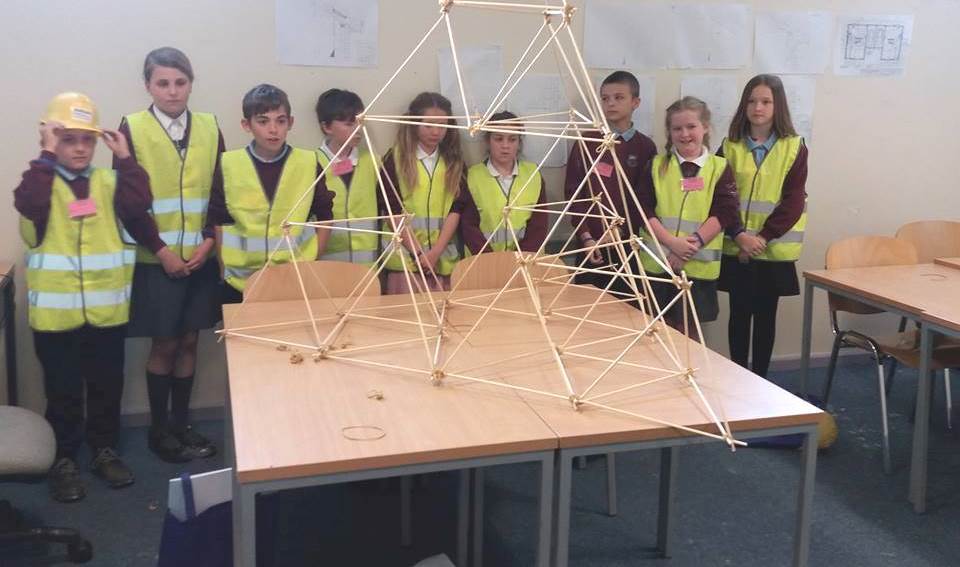 SkillBuild, delivered by the Construction Industry Training Board (CITB), is the largest multi-trade competition in the country for construction trainees and apprentices.