As part of our ongoing support to Kent based charity, Demelza Hospice Care for Children, we joined efforts to breathe new life into a garden for one of the charity's families.
JamJam has Patau Syndrome, also known as Trisomy 13; he lives at home with his family and is a fun, sociable and incredibly happy boy who loves being outdoors. However, the outdoor space at home was not suitable to accommodate JamJam's needs.
Working with GSE Group and Coblands Landscapes, we completely transformed his back garden in Clapham to provide JamJam and his family with a safe environment, and beautiful space to enjoy for years to come.
Our people and our supply chain volunteered to deliver a full makeover of the garden which included the installation of artificial grass, two patio areas, a gazebo, raised planters and a chalkboard for the children to enjoy.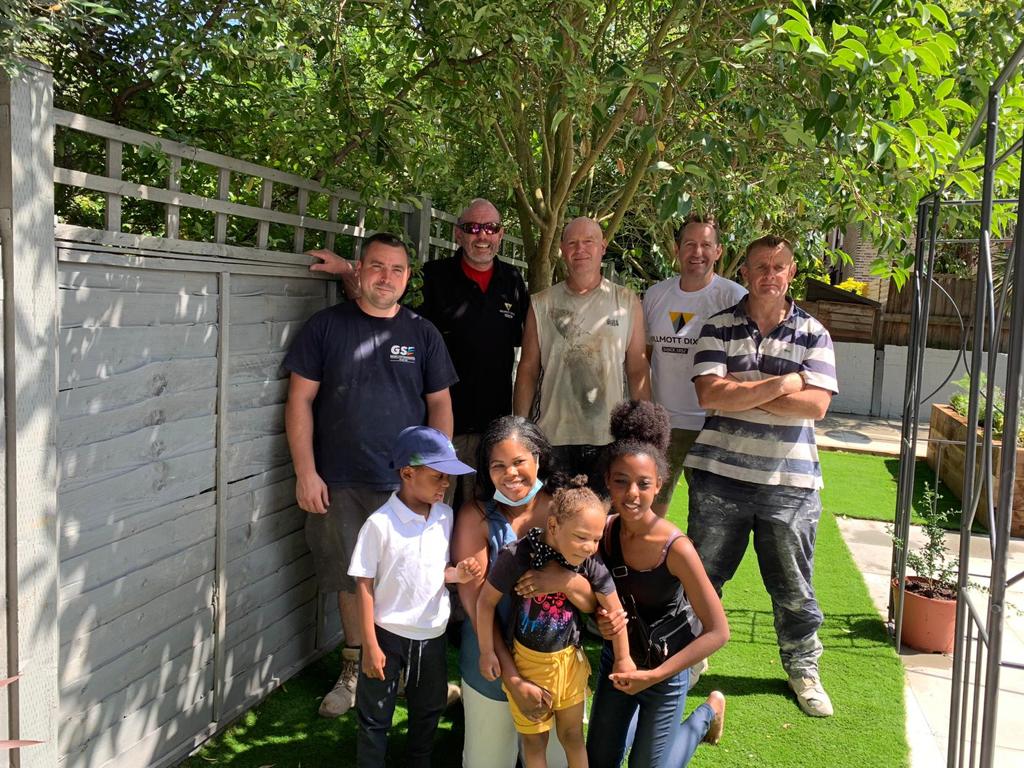 "When the family first got in touch with the Demelza Practical Support volunteering team and asked for help, I quickly realised that their need was bigger than our volunteers could deliver on their own and that we needed some expert skills and guidance, as well as manpower. It is so good to be able to reach out to companies like Willmott Dixon and enable positive changes to the lives of our Demelza families. This project was life changing for Jamjam and his family as they had never been able to be in the garden as a whole family before and to see them now enjoying this environment so much is a great example of collaborative working for Demelza and Willmott Dixon." - Mary Goodger, Practical Support and Care Volunteer Services Manager at Demelza Hospice
"As a national contractor with offices in South London and Kent, it was fantastic to collaborate with our supply chain partners to support JamJam as part of our work with Demelza Hospice Care for Children, creating a safe and welcoming place to play. We are incredibly proud to support projects that benefit our local community and are lucky enough to work with like-minded businesses, allowing us to make a real difference to people's lives." - Adam Worrall, Director in our London & South region