Somerset Wood Recycling, part of social enterprise Community Wood, has been collecting wood waste from our Northgate Yard site in Bridgwater.
Since September 2021, over 26 tonnes of timber has been removed from our site, with Somerset Wood using this wood in the most environmentally beneficial way. Suitable timber is used to make products in the Somerset Wood Recycling workshop, creating sustainable products for the community whilst giving opportunities for volunteers and trainees to learn woodworking skills. Anything that cannot be reused is turned into woodchip and recycled.
Not only does our partnership with Somerset Wood reduce waste and minimise our carbon footprint, it also provides valuable opportunities for the local community – people like Joe.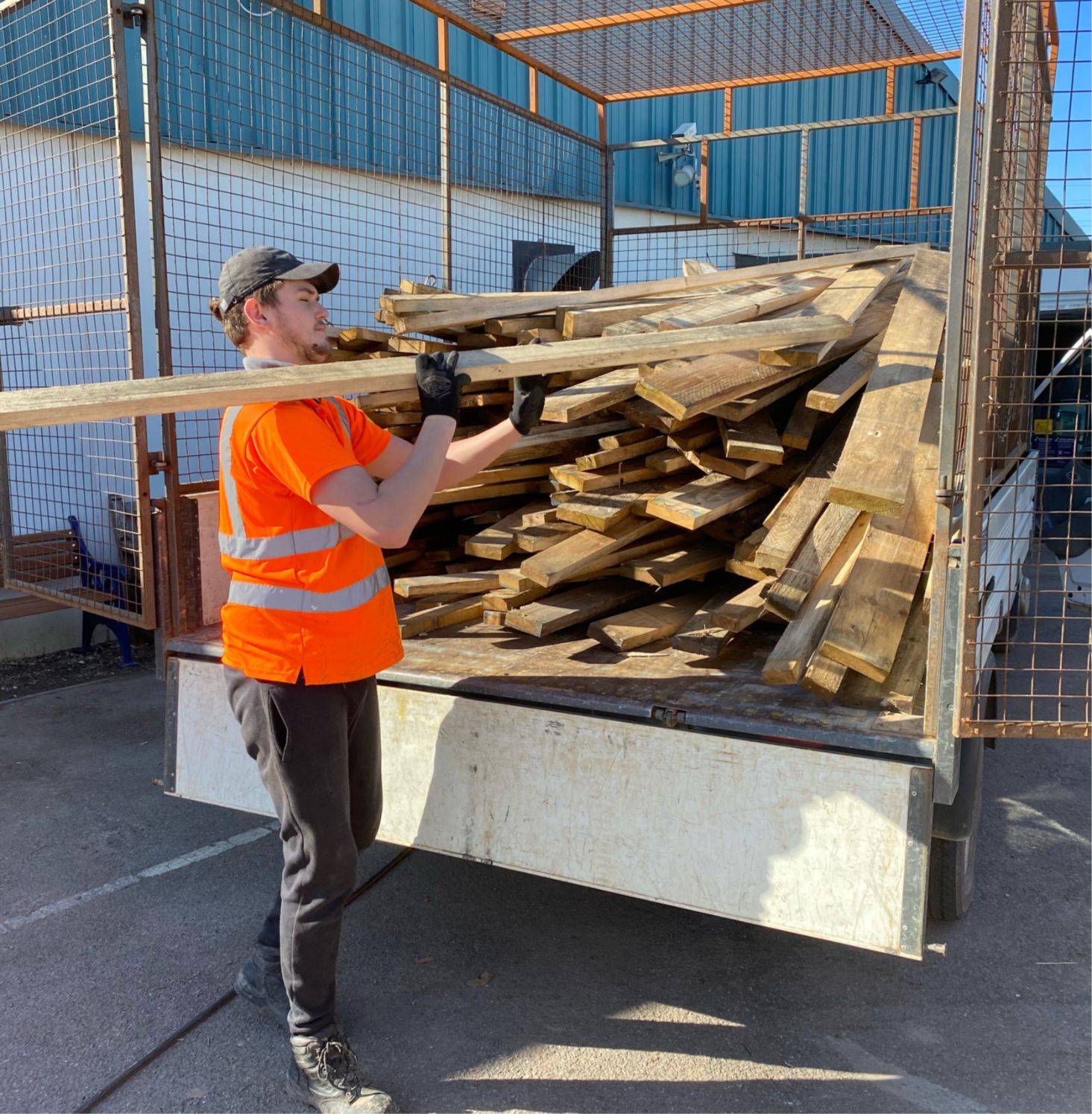 Joe first came to Somerset Wood Recycling as part of the Community Payback scheme. Joe explains: "I had been working at a pub but got fired because I had a fight with someone. I had a lot of issues going on at the time. I ended up doing 200 hours of Community Payback at Somerset Wood. I really enjoyed it and put a lot of effort in. No one ever made me feel like I was doing Community Payback. I was treated with respect – like everyone else there."
Desperate to get away from pub work, Joe found out about the Kickstart scheme – a 6-month funded placement to help him learn the ropes at Somerset Wood - and signed up.
Now, Joe is employed full-time as collections supervisor, and is saving up for a house deposit.
Triston Tudor, Somerset Wood Recycling manager says: "We are thrilled to see how Joe has helped himself to turn his life around. He is hardworking and eager to learn new skills. We are delighted to see how he has developed into a leadership role in our team, and it's great to see how he now supports and encourages other people."
Community Wood Recycling managing director, Richard Mehmed adds: "Willmott Dixon is creating real social value by working with Community Wood Recycling. Our partnership helps to build a circular economy and changes lives. We are very grateful for this support."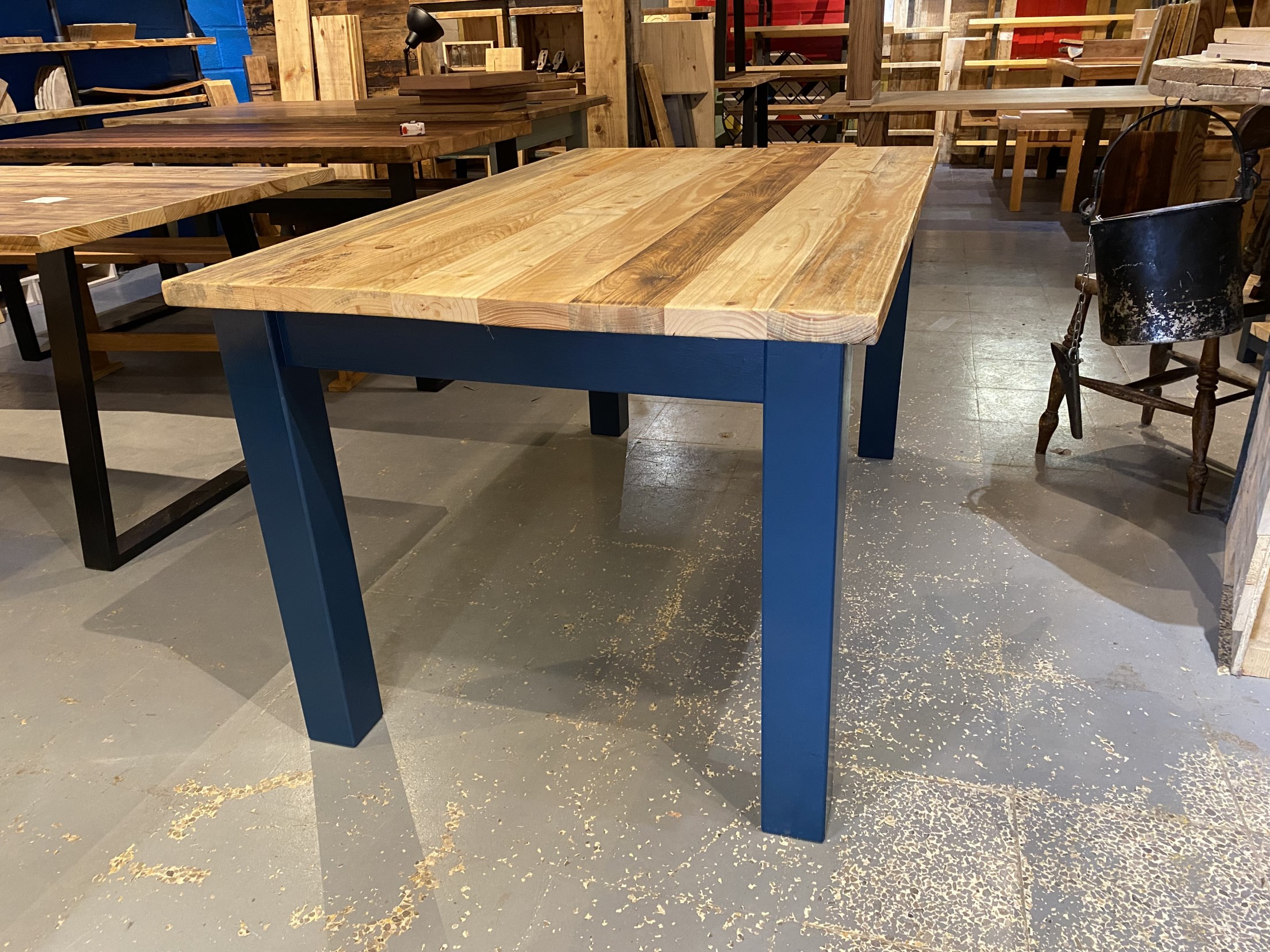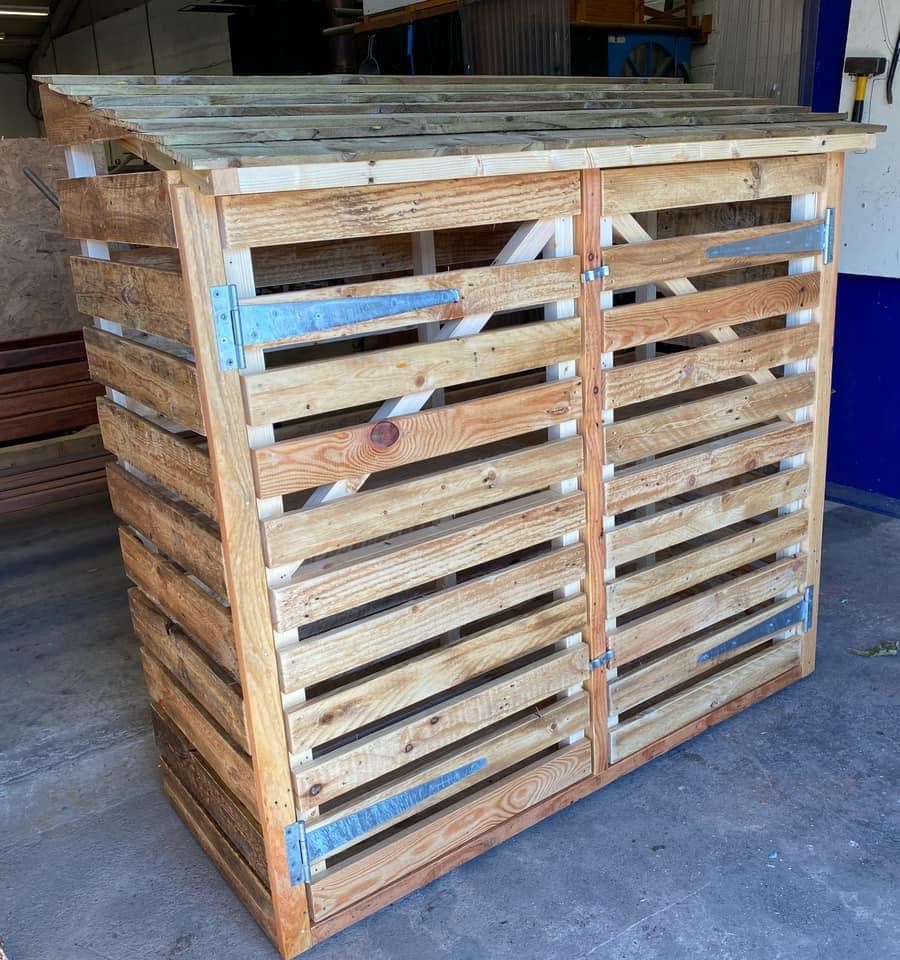 Above: Some of the products created by Somerset Wood