Sustainability and social value are important to both Willmott Dixon and Kensington and Chelsea council, which is why we worked together to launch a school artwork competition, with the winners' artwork being displayed on our sites.
Working with six schools across the region – St Marys, Ark Brunel, Kensington Queensmill, Barlby, Oxford Gardens and Bevington - we encouraged pupils to explore themes of community and sustainability through art. The themes were drawn from our Now or Never strategy, which focuses on environmental and social challenges in the modern world, and the council's own value of 'Putting Communities First'.
The competition winners had their artwork displayed on our hoardings at our Hewer Street and Kensal Road projects. Those who took part in the competition were invited to our projects so they could see their artwork displayed in their community in all its glory.
The artwork reflects the children's visualisation of community and is a wonderful addition to the project hoardings.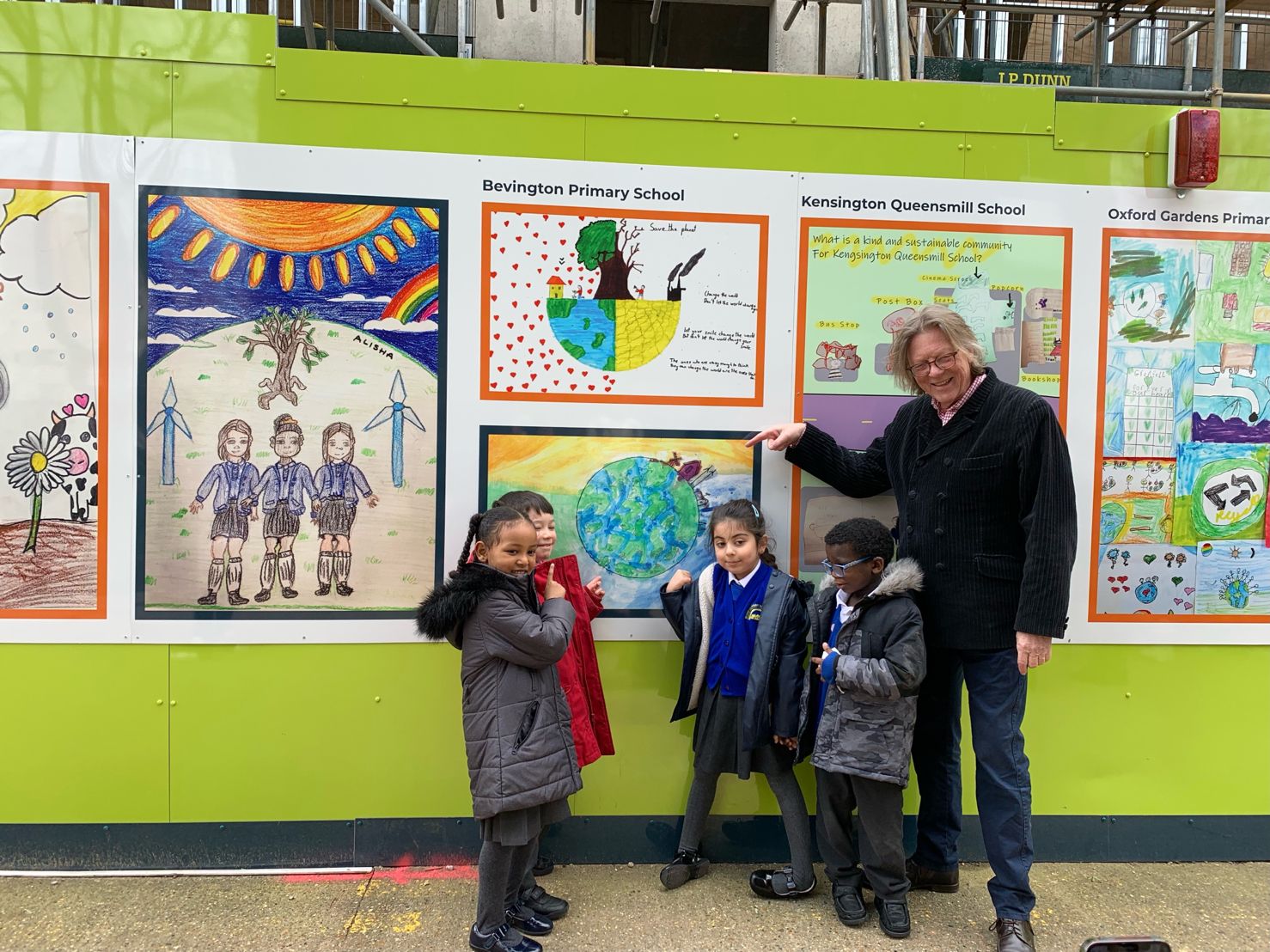 Above, pupils show off their artwork with Councillor Kim Taylor-Smith
Alisha, 11, from Barlby primary school said:
"My artwork shows how the Earth could look like if humans living on it would treat it better."
Brunel primary school pupil Gabriella, eight, explained the meaning behind her winning image. She said:
"We started with the virtue of respect, and the doors [in the picture] represent lives and that it doesn't matter which skin colour you are."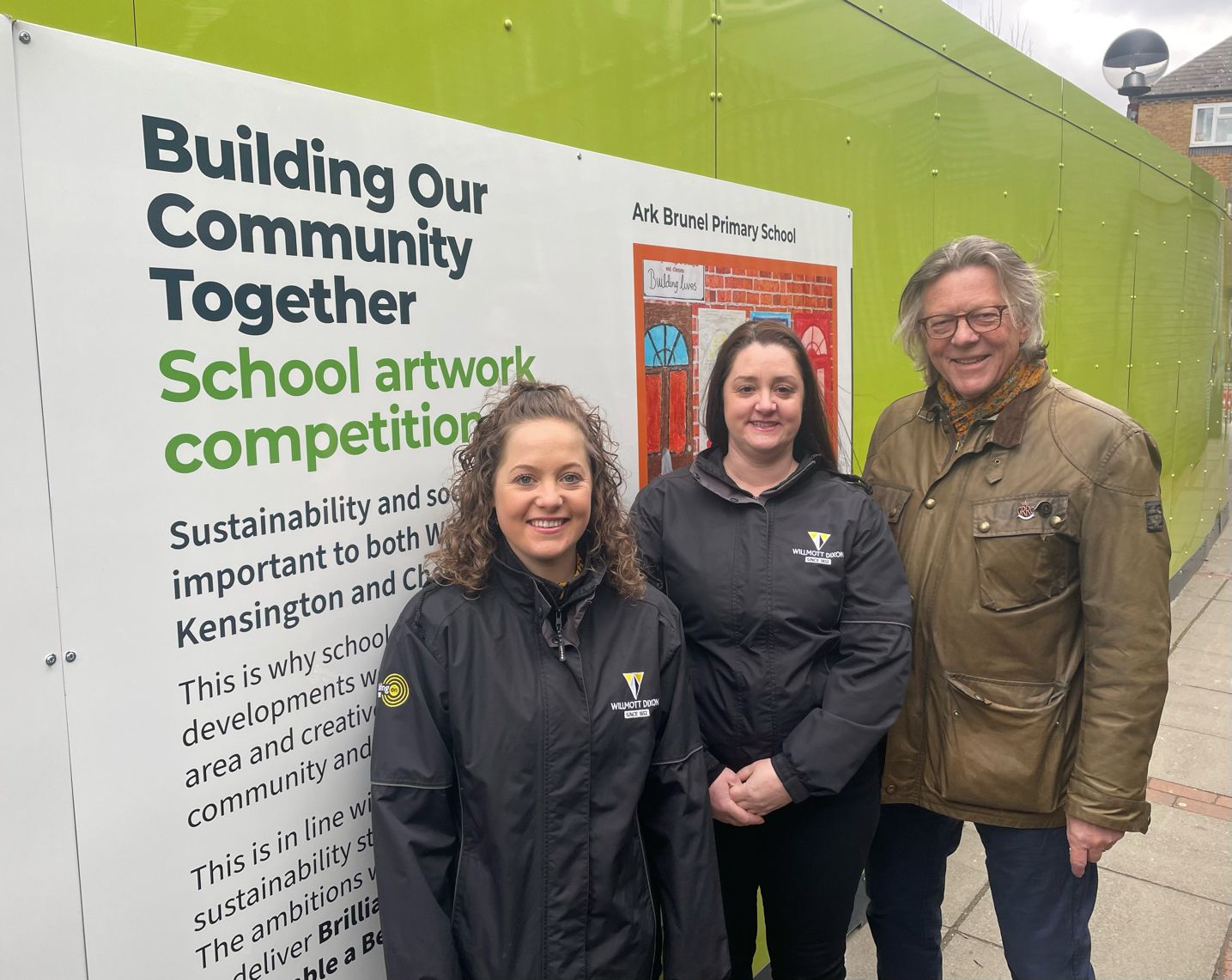 Speaking about the decision to involve pupils in the project, Taylor-Smith, Lead Member, Grenfell, Housing and Social Investment, emphasised the importance of including the younger generation in future planning and projects. He said: "Some of these children and their families may end up living in one of these new homes, so it's really important that they feel part of what we are building and understand what we are doing. The artwork is impressive and after talking to the pupils I have been blown away by their desire to improve our planet and how conscious they are of the environment and how we all need to work together to improve how we treat the planet."
The project was delivered on Phase One of Kensington and Chelsea's ambitious New Homes Delivery Programme. The largest project is at Kensal Road, where we are delivering 37 homes above new ground floor commercial accommodation. At Hewer Street, we will provide a further 20 homes, set to complete in winter 2022/23.