Willmott Dixon has recently been working with Greatfields School to deliver a Women in Construction Enrichment Programme for year 10 students.
Taking place over five weeks in April and May, the students were tasked with designing, costing, planning and presenting their dream home. Each week the students were joined by female Willmott Dixon colleagues who work in the discipline relevant for each stage of the project such as design, sustainability, estimating and planning.
The aim of the programme is to help students build confidence, understand the importance of communication, teamwork, time management and presentation, as well as raising the profile of construction roles and encouraging women into the industry.
One of the students commented: "this experience has really opened my eyes, I thought construction was only for men but being able to meet all the great strong females over the last five weeks has made me think anything is possible. Construction offers amazing careers and progression."
At the end of the programme, the 17 students presented their designs to a panel of female Willmott Dixon employees who were blown away by the amount of effort, thought and the incredibly high standard of the students' work.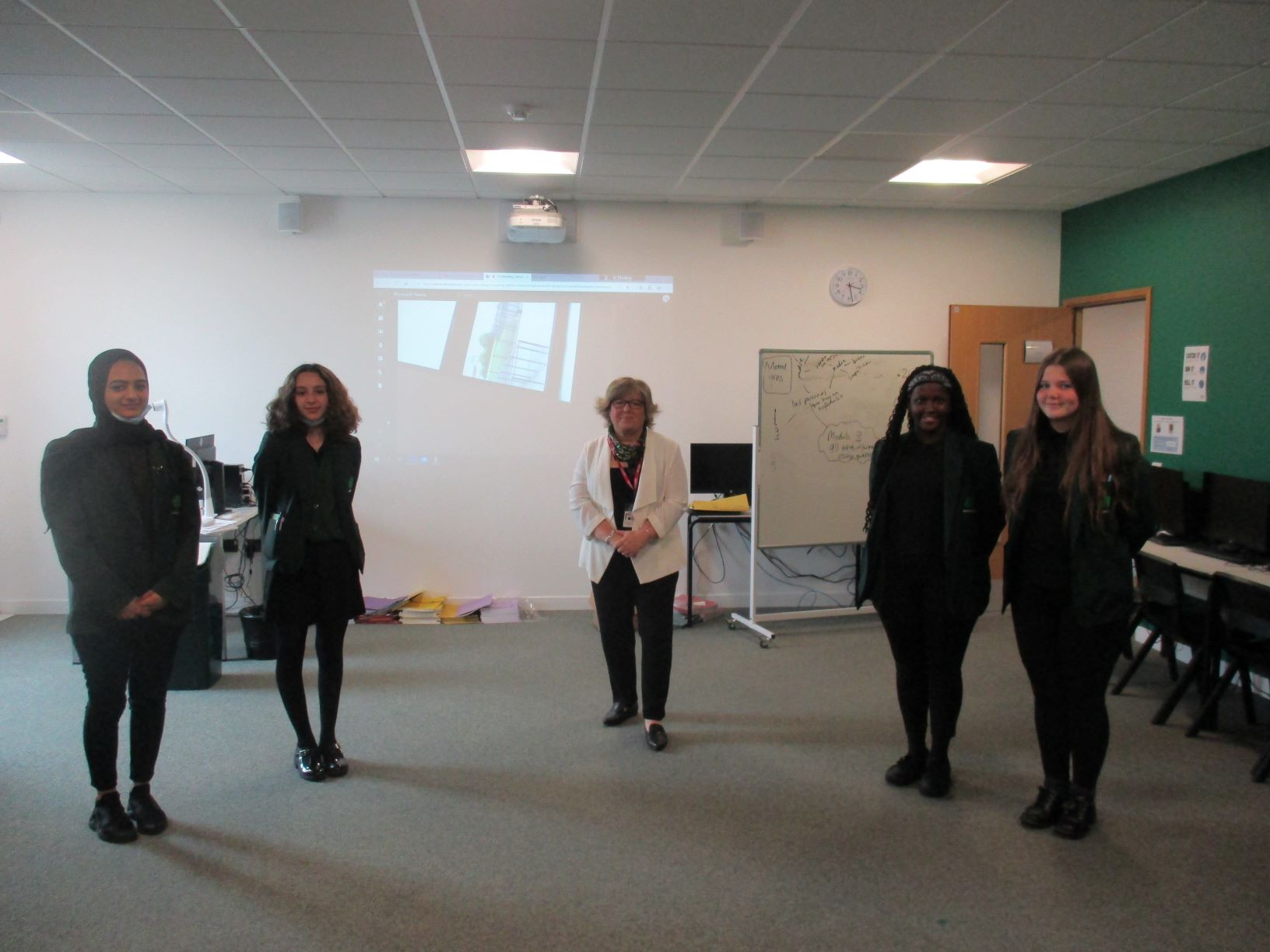 Natalie Sidey, Social Value Manager (pictured above, middle) at Willmott Dixon said: "It was fantastic to see how all of the students completely embraced the challenge and developed key skills and belief in their ability across the five weeks. The programme showed them that anything is possible when they put their minds to it, as well as showcasing to them the vast array of jobs available in construction for both men and women."
Crystal Sterling, Assistant Headteacher (Sixth Form) at Greatfields School added: "It has been such a pleasure to be able to build a positive working relationship with Willmott Dixon. Our students thoroughly enjoyed the experience and the opportunities to meet a range of female employees in the construction industry. It was inspiring to hear from such ambitious women, sharing their pathways and top tips into the workforce. We really look forward to more wider engagement projects with Willmott Dixon."