The pandemic has had an impact on employment rates across Somerset, creating challenges for the long-term unemployed and those not in education, employment or training.
We wanted to create a solution to support these people to find work in the construction industry. However, with restrictions on face-to-face engagement and training, we had to think outside the box to deliver support without losing that personal touch.
Working with our supply chain partners ITS Recruitment, Options Resourcing and Acorn Recruitment, we came up with a selection of offerings for Taunton Job Centre, Yeovil Job Centre and Seetec Pluss.
For Yeovil Job Centre, we offered a face-to-face mentoring circle, which adhered to social distancing regulations. The circle allowed us to sit and talk through employability skills, the construction industry, types of careers and the routes into them.
For Taunton Job Centre, we trialled a virtual 'Meet the Employer' style event where participants were able to not only meet the recruitment agencies who would ultimately find them work, but they were also able to meet other industry employers such as Kier, Midas and Wessex Water.
For Seetec Pluss, we tailored a programme based around both employability and job opportunities in the area. Participants took part in a two-week CSCS course which allowed them to gain their level 1 health and safety and CSCS cards. We worked with participants to understand their next steps and find them employment.
From these three events, ITS Recruitment have been able to source work for three of the participants, who were previously long-term unemployed. David Bayliss, from our Taunton event, is now working for Midas Construction as a labourer and has been for three months. Ricky Chamberlain, from our Seetec Event, is now working for Barratt Homes as a labourer and has been for two months and most recently, Darrell Ludlam from our Seetec Pluss event (pictured below) has found employment with Barratt Homes.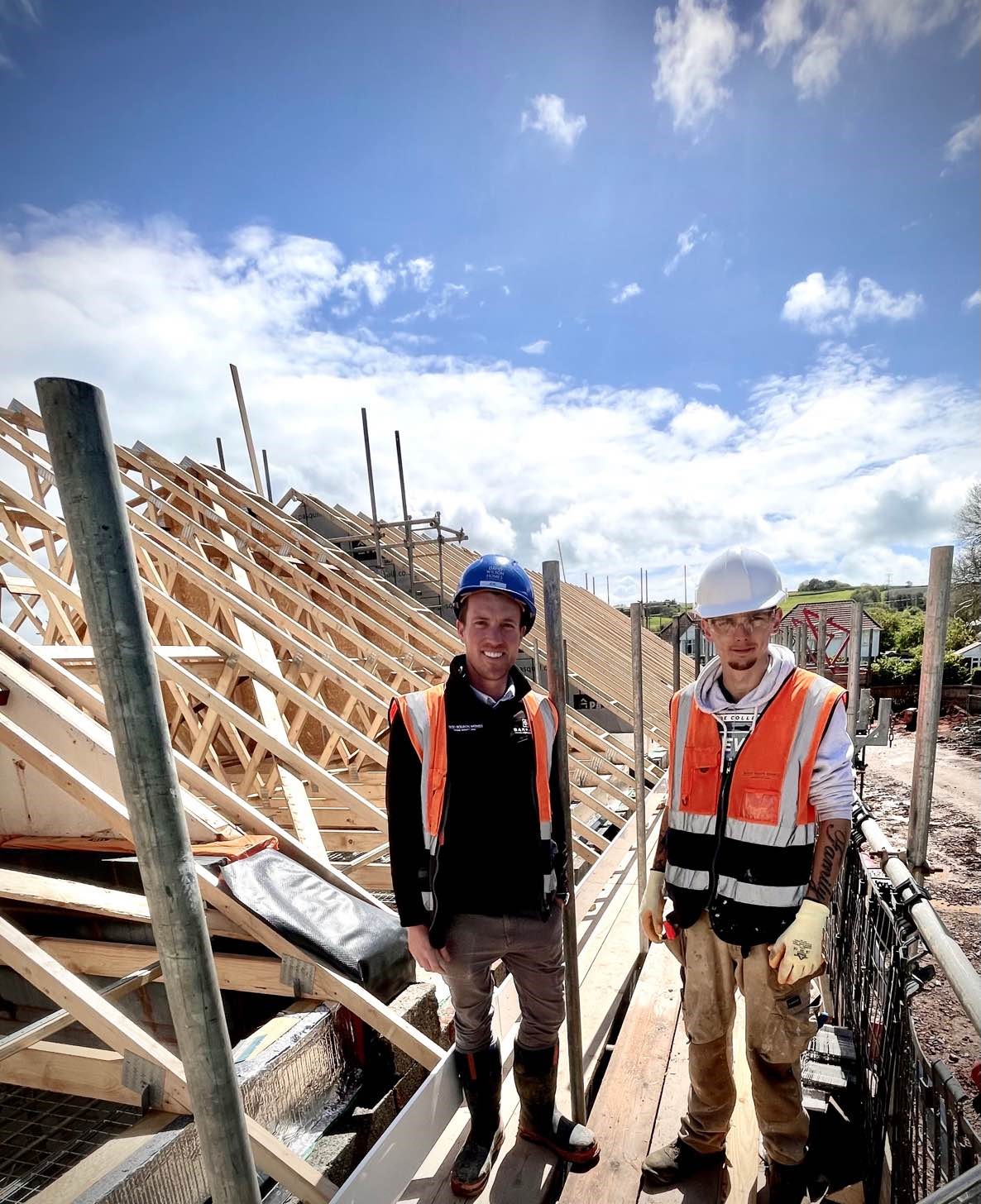 Julie Doutch, Employment Advisor at Yeovil Job Centre, said: "It would be brilliant to work with you and your company again. We can talk with utmost confidence about the benefits of attending a Mentoring Circle with your company."
David Bayliss, Taunton Mentoring Circle participant added: "I found the event helpful and enjoyed the content. It was good that companies in the area were making an effort to engage with people seeking work, like I was. I find it difficult to pursue work opportunities, so this was a more comfortable environment for me to find out about opportunities in the area and get signed up with agencies."