Our development of 48 affordable homes (12 apartments and 36 houses) for Swindon Council at Sussex Square saw Willmott Dixon win two top accolades at the LABC West of England awards. They were:

Best Social or Affordable New Housing Development
Best Residential Site Manager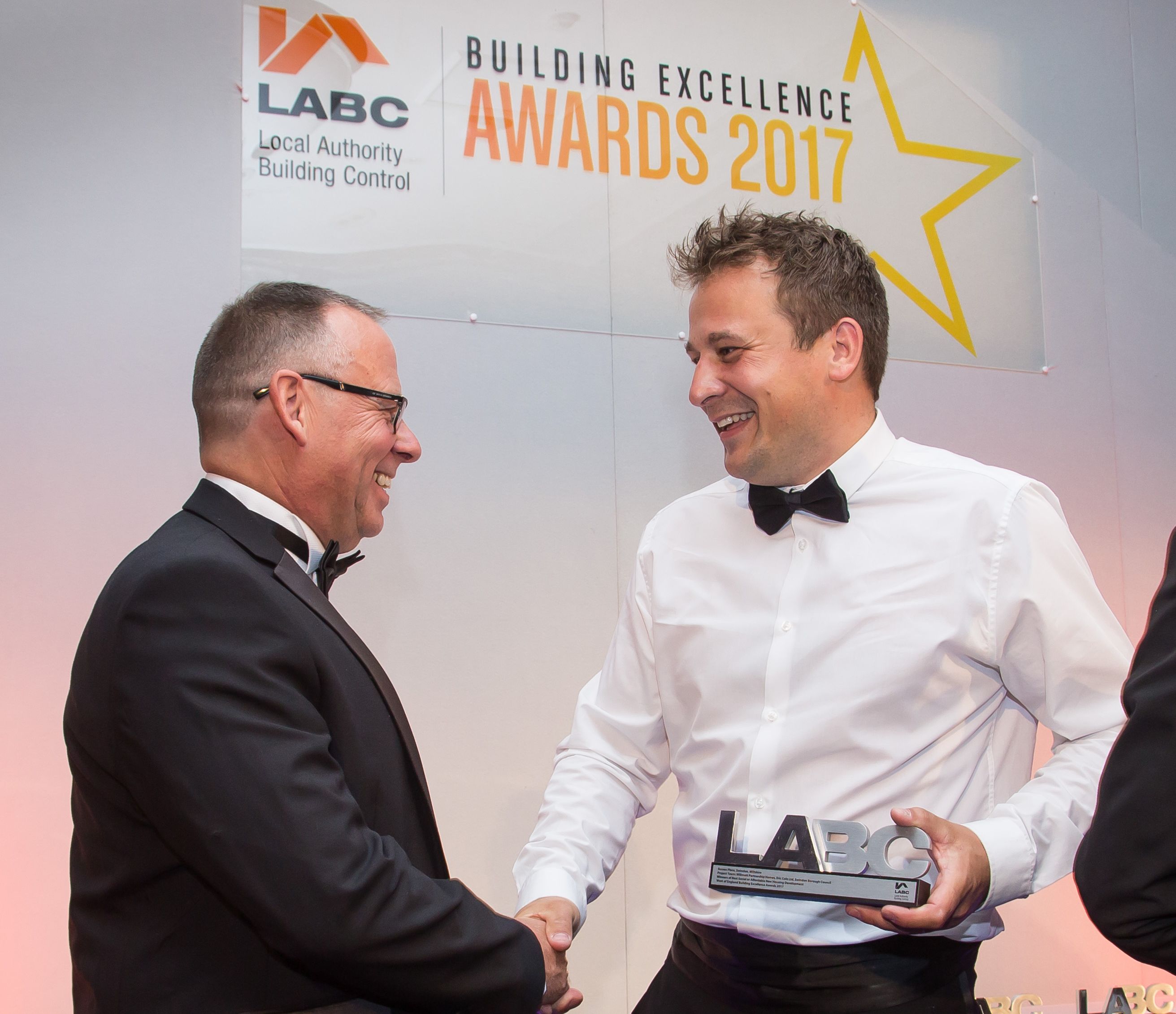 Marcus picking up his award
Why did the judging panel pick Sussex Square as the best:

This complicated regeneration project which not only involved working around live existing business but also an adjacent new build retail development and an existing housing estate whilst closing and diverting existing roads as part of the two stage development. At all times the community were aware of what was going and fully engaged whilst Providing high quality affordable housing delivered on time to both phases and to within the clients agreed budget.
Why did they chose Marcus Piet
An energetic and former resident of the Sussex Square area, Marcus's enthusiasm and eye for quality during the project led to a great rapport with LABC who nominated for the award and his above and beyond approach with the community and environmental impact lead to him forming great relationships and undertaking community activities. Marcus also pushed himself personally during the project and achieved an NVQ level 7 whilst working on site which shows his commitment to always challenge and better himself.