Our framework skills were again highlighted, this time by the Southern Construction Framework (SCF) which named us its Contractor of the Year and also Guy Dawes as its Framework Manager of the Year for 2017!
It follows a number of initiatives to help grow the framework across the South of England, including 'best in class' KPI and data collection scoring, regular SCF Customer Breakfast meetings, apprenticeship engagement and being the first company to be awarded a SCF project (LB Barnet - Waste Transfer).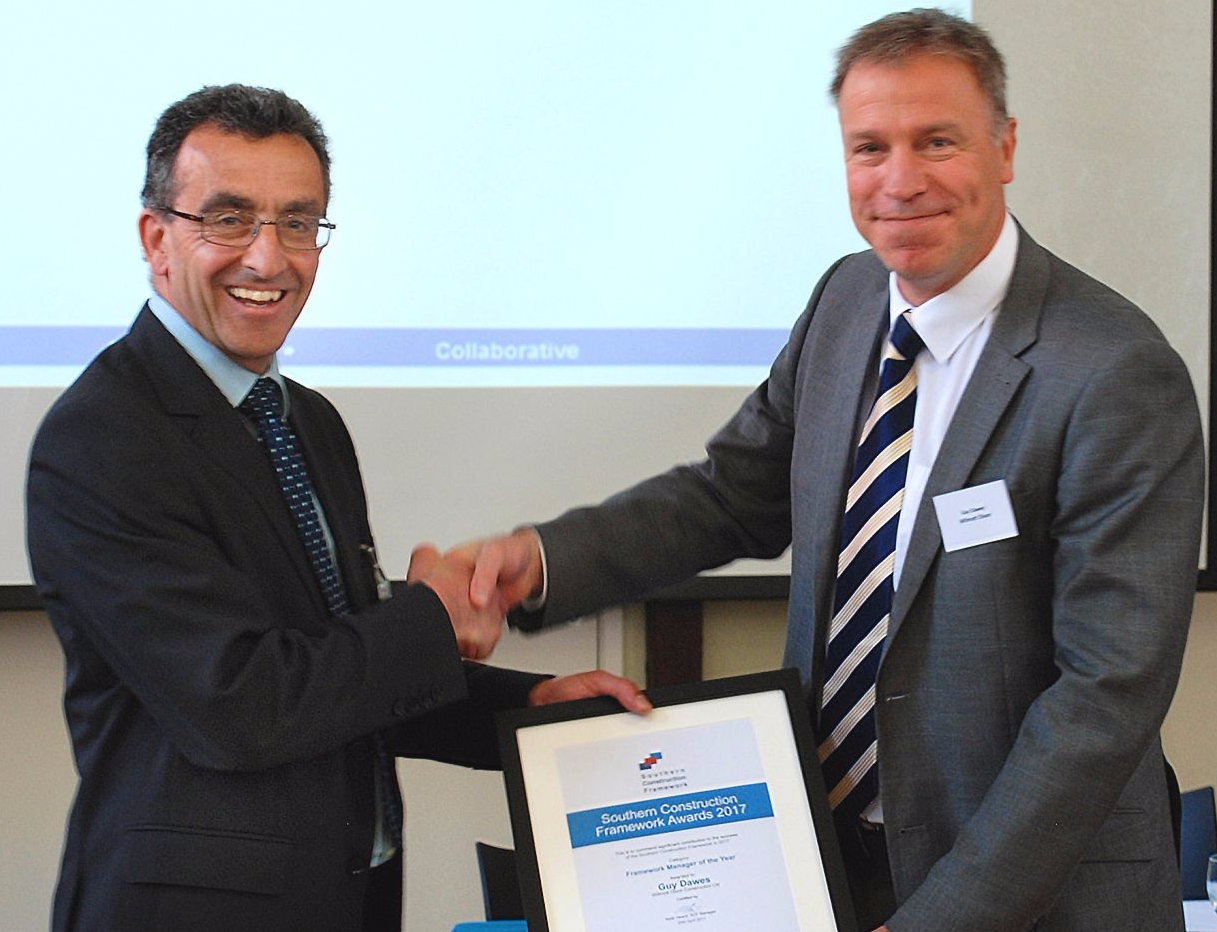 Guy Dawes, right, landing Framework Manager of the Year
Since then the company has been appointed for over £175 million of new work through the SCF by councils that include Croydon, Plymouth, Surrey, Lambeth, Arun, plus Royal Greenwich UTC and Swindon & Wiltshire Fire & Rescue Service.
Framework manager Guy Dawes:
"Our highly motivated team of framework specialists work with clients on their capital projects, providing detailed knowledge and insight to make them a reality. Customers also like that we are nice people to work with, focused on helping them achieve success. These two awards were the SCF's way of saying 'thank you' for our work putting them on the map. They were made possible by everyone involved with our SCF projects - a team effort!"
Customers can choose from a number of leading contractors on the SCF.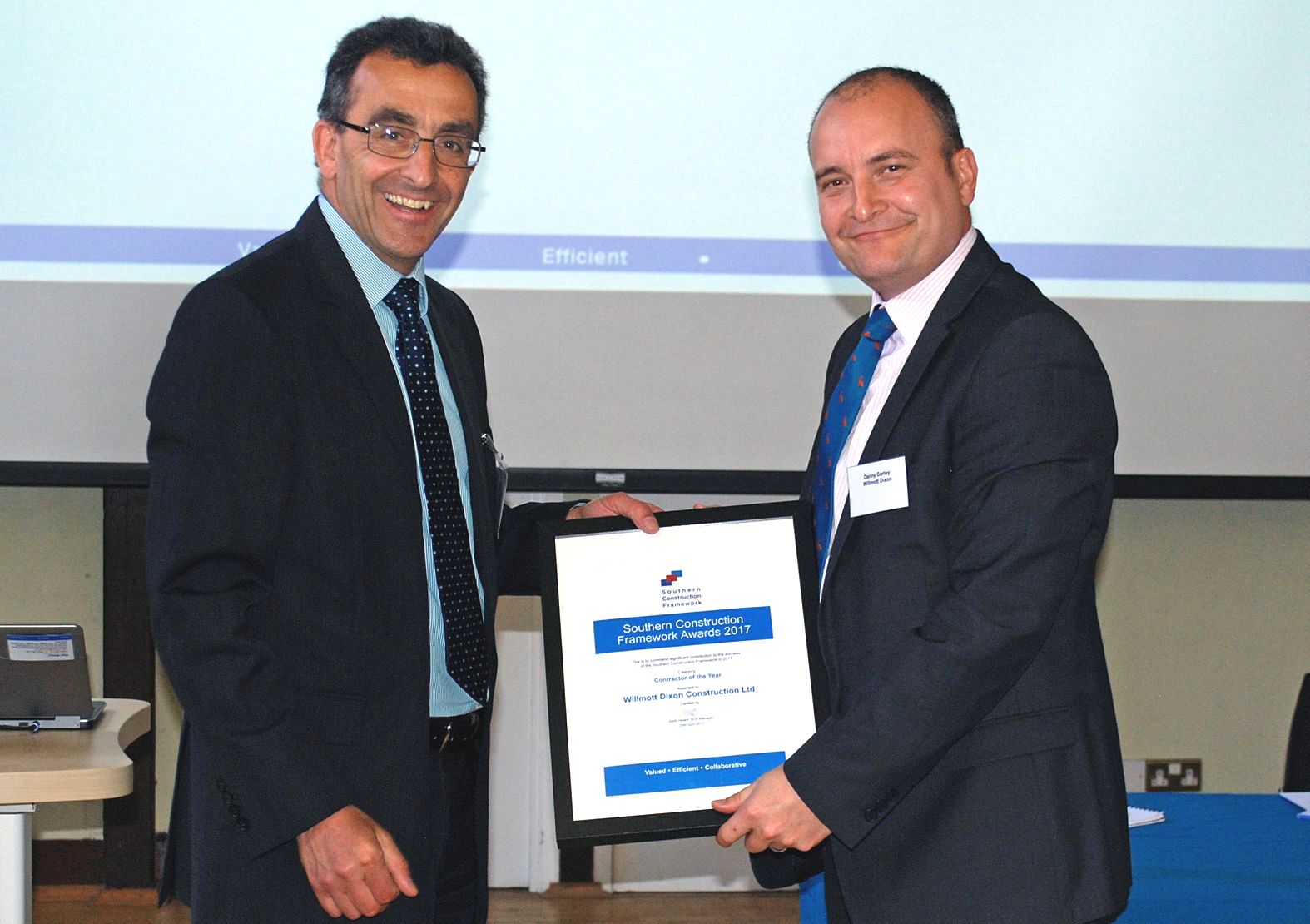 Danny Corley with Contractor of the Year
Many choose Willmott Dixon for its experienced framework skills, and these skills are allowing the company to move forward with customers on projects like Littlehampton Leisure Centre, West Thornton Academy (Canterbury), Woodmansterne Secondary School and the new History Centre in Plymouth.