Willmott Dixon's work to create some of the quietest rooms in the world for Cambridge University's Department of Materials Science & Metallurgy has been captured on a film you can watch here.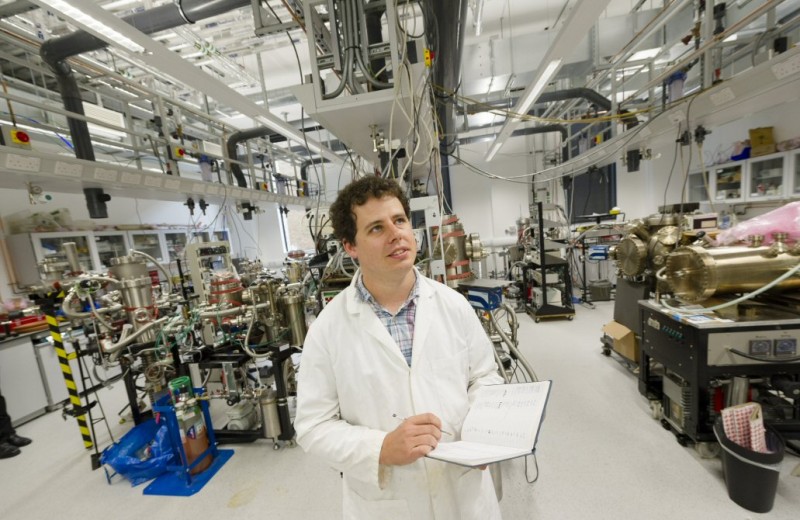 The new facility brings under one roof the department's ability to research how we create and improve new materials, including structural materials for sub-sea installations and the next generation of LEDs. Its importance to commerce is underlined by it being sponsored by over 100 companies and governments.
Willmott Dixon worked with architect NBBJ to create a highly stable environment that observed the smallest particles that make up matter. In particular, the low-vibration electron microscopy suite is one of the quietest rooms in the world for cutting-edge research using the most sensitive instruments.
Department of Materials Science & Metallurgy - key facts:
The £34-million, 10,700-m2 building has teaching and research facilities for up to 500 staff and students.
These include wet laboratories, workshops and testing laboratories, an electron microscopy suite, teaching laboratories, seminar and meeting rooms, learning resource centre, offices, write-up space and café.
Brick has been used for external walls, providing protection for sensitive equipment from noise, vibration and thermal fluctuation and creating distinctive facades that reference the microstructure of metals.
The electron microscopy suite will have some of the quietest rooms in the world. Construction of this low-vibration environment required a two-metre-deep foundation slab containing 1350 m3 of concrete which had to be poured continuously over 24 hours, a technical feat involving five cranes and a queue of 200 concrete trucks on the adjacent M11.