be:here has taken another major step forward in its ambition to develop over 5,000 homes for private renters by completing contracts with Development Securities PLC and Cathedral Group PLC for The Gatefold Building, part of The Old Vinyl Factory site in Hayes.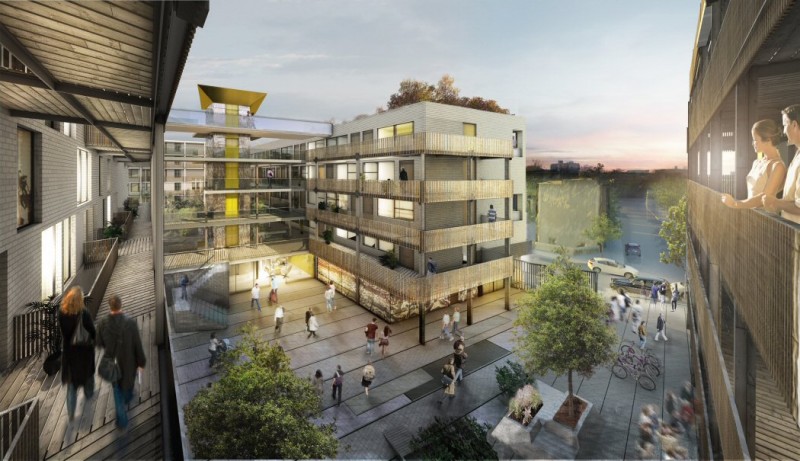 The Gatefold Building, which will enable be:here to create 132 homes for renters alongside office space, a new café and community amenities, is close to what will become one of West London's busiest Crossrail stations. Construction work at the site will begin in Q1 2014.
The deal is the second in six months for the company created by Willmott Dixon to deliver and operate homes for the private rented sector on a national scale. In June be:here announced its development of 233 homes at East India as part of the Aberfeldy Village regeneration, where the first be:here homes will be available in early 2015.
The Gatefold Building is part of be:here's strategic goal of acquiring sites across London and at central locations in Manchester, Birmingham, Bristol and Leeds that are each capable of accommodating developments of 100–400 apartments.
Matthew Pullen, be:here's managing director, said, "I'm delighted we've reached agreement with Development Securities PLC and Cathedral Group PLC for The Gatefold Building and to support the start of the wider Old Vinyl Factory redevelopment; it's a crucial next step in a process where be:here will create homes for private rent on an ambitious scale, working with institutional investors that recognise the sector's enormous potential to provide long-term revenue to their portfolios and the benefits of our platform as a means of achieving that."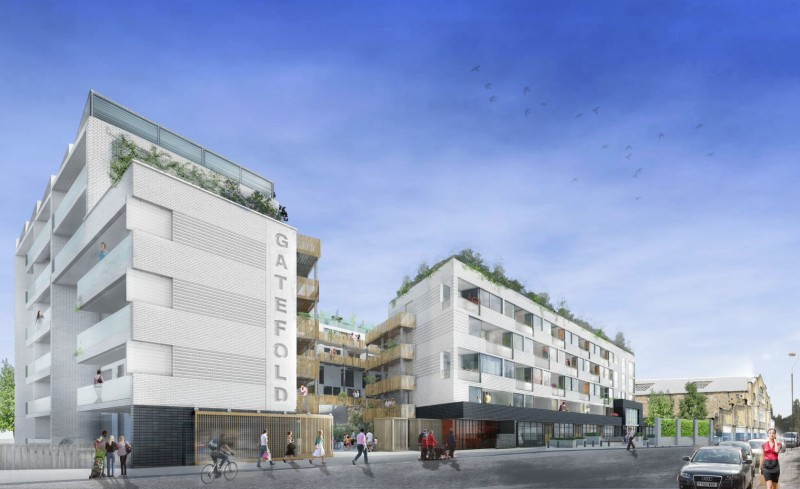 Homes created by be:here are specifically designed for professional sharers, couples and singles to rent and all come with the same high quality specification. They feature additional facilities and services that renters highlighted as important during detailed market research and focus groups. be:here's customer-facing management approach will create vibrant communities in each location, making renting a positive lifestyle choice for young professionals.
be:here plans to become a nationally recognised brand and leader in the private rented sector, with an approach underpinned by its 'Rent Well Spent' commitment to tenants. Its product and service offer has been developed over several years and aims to deliver a step change in the UK market. That will be offered in locations like Hayes with strong local employment and great transport links, where its target market wants to live.