The housing minister Kris Hopkins MP saw some of the first homes in the country being built especially for the private rent sector when he visited Aberfeldy estate in Tower Hamlets.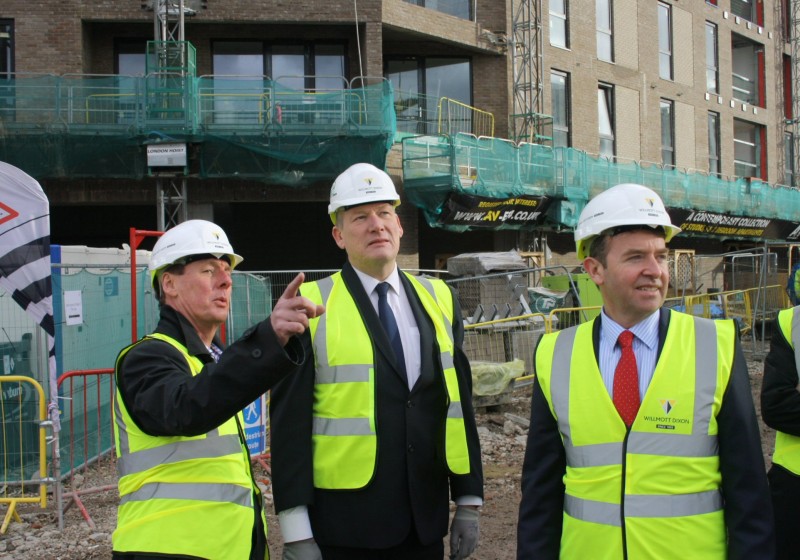 The Government has backed the Private Rental Sector (PRS) as a major contributor of new homes to meet the UK's demand for housing and the minister was able to see how Willmott Dixon is creating 233 PRS homes as part of the 1,176 home renewal of Aberfeldy in Poplar.
Aberfeldy is one of the first examples of institutional investment in PRS, with M&G Investments agreeing last year to fund the 233 homes, which on completion next year will be managed under the be:here brand, Willmott Dixon's dedicated company to develop and manage homes for private renters.
Kris Hopkins MP said, "I'm pleased to have been able to visit Aberfeldy village, and see for myself how this area of East London is being transformed by this new investment. I look forward to returning to this site and meeting people who've moved into these new homes to rent, and seeing how this community develops further."
During his visit, the Minister saw how the PRS homes are being built adjacent to homes for open market sale. He was also shown how the PRS homes have been especially designed for people looking for high quality homes to rent. Features include equal size bedrooms for renters sharing an apartment and suitable storage areas, a feature that came out strongly in research of hundreds of current renters carried out by be:here.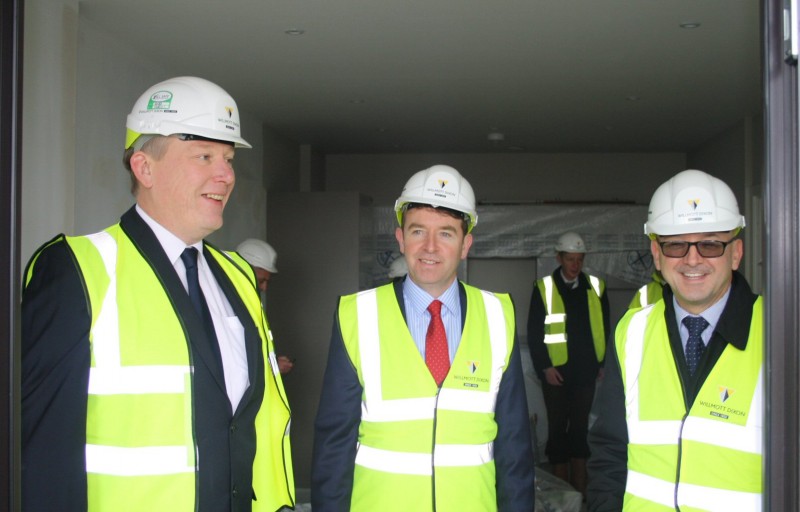 The multi-phase, ten year regeneration of Aberfeldy close to East India DLR station is being carried out by Willmott Dixon in joint venture with Poplar HARCA and sees new homes available for private sale and affordable rent alongside the PRS element. Phase one being delivered now is for 338 homes, which include 105 for open market sale, with phases two and three to start on site over the next 18 months.
The estate is in one of London's most under-invested areas and the use of PRS homes within the overall master plan for its renewal is an essential part in creating a community of all tenures that will attract a new generation of people who will benefit from close transport links to Canary Wharf and the City.