Sunesis showing how to deliver new schools in super quick time
Monksmoor Park Primary School in Daventry has the distinction of being one of the quickest new schools ever built, taking just 38 weeks to complete from start of work.
The superfast timescale was made possible after Daventry District Council and developer Crest Nicholson opted for a revolutionary pre-designed school solution called Sunesis provided by Midlands-based construction company Willmott Dixon with its framework partner Scape Procure.
It means the new 237-place primary school will be ready to welcome its first pupils in September, providing a much needed educational facility to residents on The Monksmoor estate, which is being built in five separate phases by Crest Nicholson.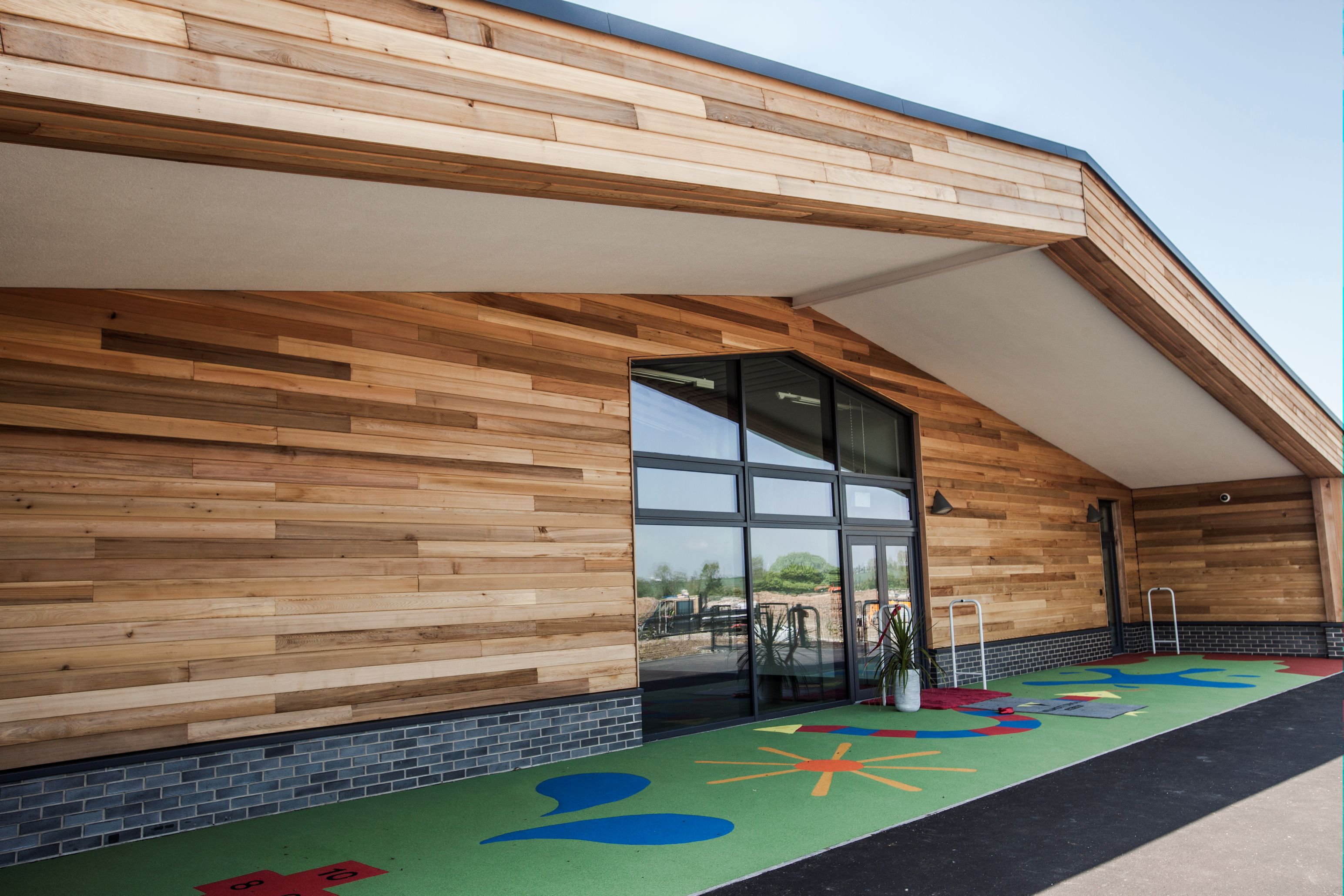 It's not just the fast-track programme that stands out; Willmott Dixon also achieved a record 10 per cent social return on the school's £4.2m cost. This means that during the build period, over £400,000 was put back into the local community through the time Willmott Dixon's team took carrying out activities such as providing work experience opportunities for pupils at Moulton College, along with careers talks, health and safety talks, BIM workshops for pupils and the wider community.
Monksmoor Primary School's third claim to fame is that it's also the first project to complete on the Scape Major Works – England and Northern Ireland framework, launched last year as part of the National Construction Framework. Willmott Dixon can be directly awarded all types of construction projects with a value of between £2m and £20m for delivery through the framework across England and Northern Ireland.
Peter Owen, managing director of Willmott Dixon in the Midlands said:
"This school will become a brilliant place for thousands of children to start their education. By using a Keynes model from our Sunesis range, we were able to get the school built and ready in almost record-breaking time, while also achieving 10 per cent social return on investment. This is important as Willmott Dixon believes it has a purpose beyond profit and is passionate about supporting local communities."
Fran Cox, Operations Director for Sunesis:
"The time and cost certainty this project delivered demonstrates the benefit that Sunesis brings local authorities. We were delighted to have worked with Daventry District Council to deliver Monksmoor Park Primary. The new building will provide a fantastic learning environment for the community and we're certain the teachers and pupils will enjoy their new school."
Victoria Brambini, Managing Director - Scape Procure:
"We are delighted to have completed our first project through the Scape Major Works - England and Northern Ireland framework. Alongside delivering Monksmoor Park Primary School at a record pace, extensive engagement was carried out with the local community, with an incredible 10 per cent of the contract value generated in social value through employment and training opportunities. It is becoming increasingly important that off-site pre-designed schools are used in the UK in order to ensure there are enough school places available to accommodate the growing population."
Willmott Dixon recently became one of only six companies in the UK this year to be achieve a Queen's Award for Enterprise in the category of Promoting Opportunity through social mobility for its social value work.
Over 30 Sunesis schools have been built in the UK since 2012, with councils and developers using the solution as a fast, efficient and high-quality way to deliver new school places to meet the country's growing population. For Monksmoor Park Primary School, the Sunesis Keynes model provides a versatile, single-storey school with a range of teaching spaces alongside general classrooms and school hall, as well as staff, welfare and administrative rooms and an outside learning area.