Willmott Dixon has supported vulnerable people in Doncaster this festive season by partnering up with Action for Doncaster's Homeless & Vulnerable, to provide a two-course Christmas dinner for over 70 local homeless people this week.
Above: (From left) co-founder of Changing Lives Mark Innes, Andy Heald, Lindsay Brogan, Dan Royce, co-founder Changing Lives Rachel Innes, Andrew Jones and Terry Robinson
Zoe Anastasi, community engagement manager at Willmott Dixon, said:
"Homelessness is a huge issue in all of our towns and cities, we see it every day. We wanted to help make a difference and were looking for an organisation to support in Doncaster when we came across the amazing work that Action for Doncaster's Homeless & Vulnerable do.
"We have been utterly overwhelmed with the support from our Doncaster team, who have been giving up their evenings every Wednesday to volunteer at the soup kitchen. Supporting our local communities is extremely important to us at Willmott Dixon and we are looking forward to continuing this support in 2019."
Co-founder of Action for Doncaster's Homeless & Vulnerable, Rachael Innes, who runs the organisation with her husband, Mark Innes, said:
"We have been running the group for the last five years with an amazing group of volunteers and we couldn't do what we do without them.

"We are not a registered charity and therefore get no official funding so we were absolutely over the moon when Willmott Dixon approached us and offered to support our cause. We were delighted when Willmott Dixon offered to supply all of our annual Christmas dinner.

"We look forward to a bright and ongoing future with Willmott Dixon and its amazing team of volunteers."
Doncaster Council and its partners continue to address the issue of homelessness through their complex lives work. They recently launched the Real Help Doncaster campaign as part of a continued drive and commitment to help people off the street and into a healthier and safer lifestyle. Providing an alternative to giving on the street, the primary aim of Real Help Doncaster is to provide a way for people who want to donate to know that their support will contribute to 'real help'. More information is available at www.realhelpdoncaster.org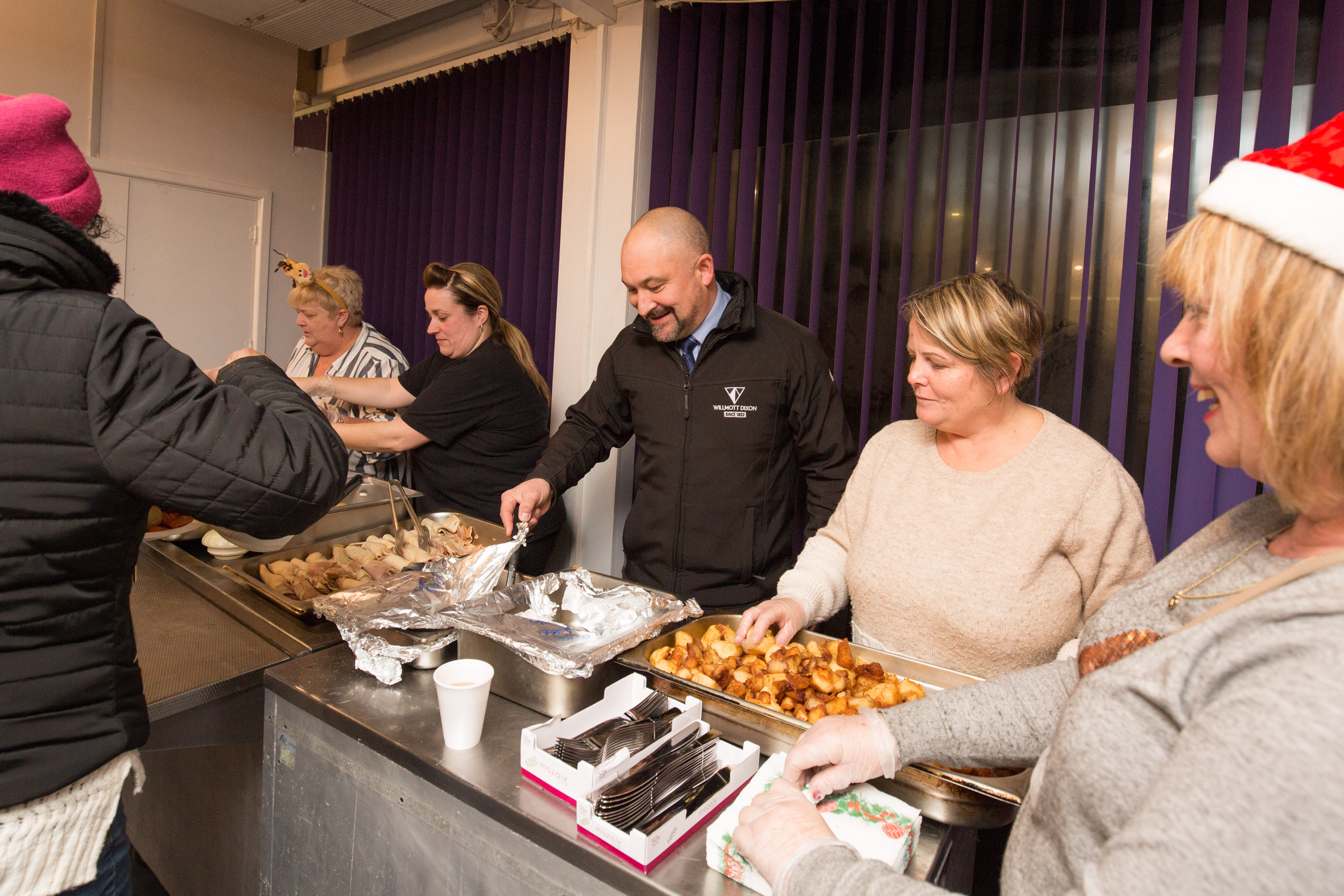 The Christmas dinner was also supported by technology enabled business services provider, Capita, who donated £100 worth of clothes to the charity.
Willmott Dixon is dedicated to leaving a positive legacy in its communities and in 2018 was one of only six companies to receive a Queen's Award for Enterprise in the promoting opportunity category.