Company to transform famous and popular landmark
The restoration of iconic Alexandra Palace took a leap forward with Willmott Dixon chosen to refurbish the majority of the Palace's East Wing, designed by award-winning architects Feilden Clegg Bradley Studios.
By 2018, the Palace's world-famous former BBC Studios will become an immersive birthplace-of-TV experience; the Victorian Theatre will come back to life as a performance venue for 21st century audiences; and the East Court entrance hall will recreate the sense of its original 1870s grandeur. The Heritage Lottery Fund is contributing nearly £19m, and the London Borough of Haringey nearly £7m, towards the £27m project.
The restoration is the culmination of years of planning and months of negotiations in a rigorous procurement process, to realise the aspirations of the Trust.
Willmott Dixon was chosen after its bid that emphasised quality as well as price. The company was chosen partly for its track record in refurbishing large buildings and experience delivering projects in live environments, where minimising disruption is essential. It will be business as usual for Alexandra Palace's parklands, ice rink and music venue, while the works take place.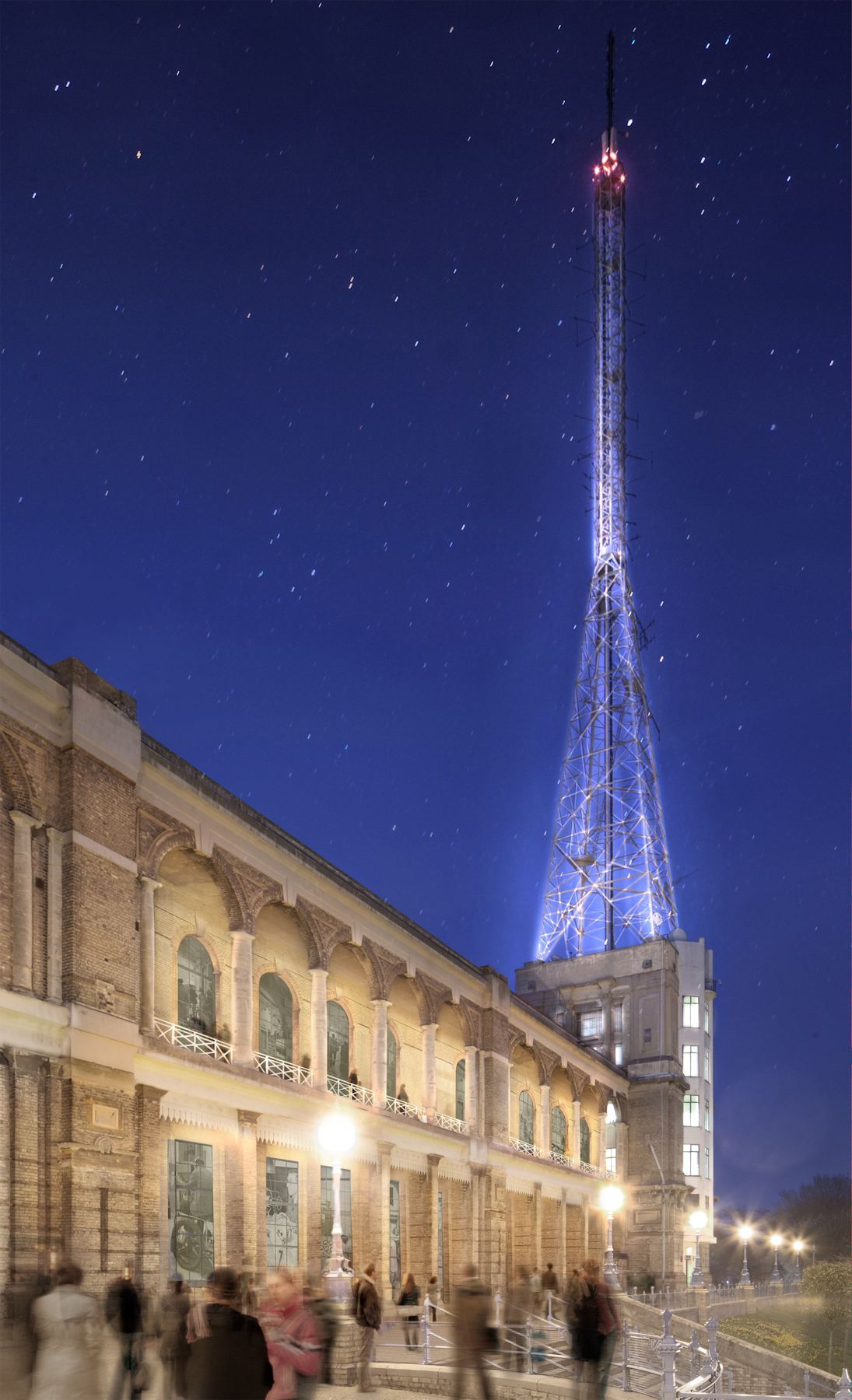 Chris Tredget, managing director of Willmott Dixon in north London:
"Many of our team grew up enjoying the delights of Alexandra Palace, so we're delighted to have a lead role in shaping its exciting future as North London's most iconic building. We have extensive experience of working with listed buildings and we'll carry out the refurbishment with full consideration of the community around Alexandra Palace and Park."
Three million people enjoy Alexandra Park and Palace every year - but when 10,000 people are watching bands like Florence and the Machine or Rudimental, or cheering on the darts - just yards away there's an astounding Theatre and Britain's first-ever broadcasting TV studio, lying hidden and derelict.

"Almost half of Alexandra Palace is still inaccessible to the public. This project will help put that right," says Louise Stewart, Chief Executive of Alexandra Park and Palace. "When we're finished, Alexandra Palace's eclectic history will finally come alive. It will be about Britain's innovators and pioneers, about cinema, comedy, opera, plays - a true family day out - as well as the music, award-winning parkland, views and ice skating we're famous for today."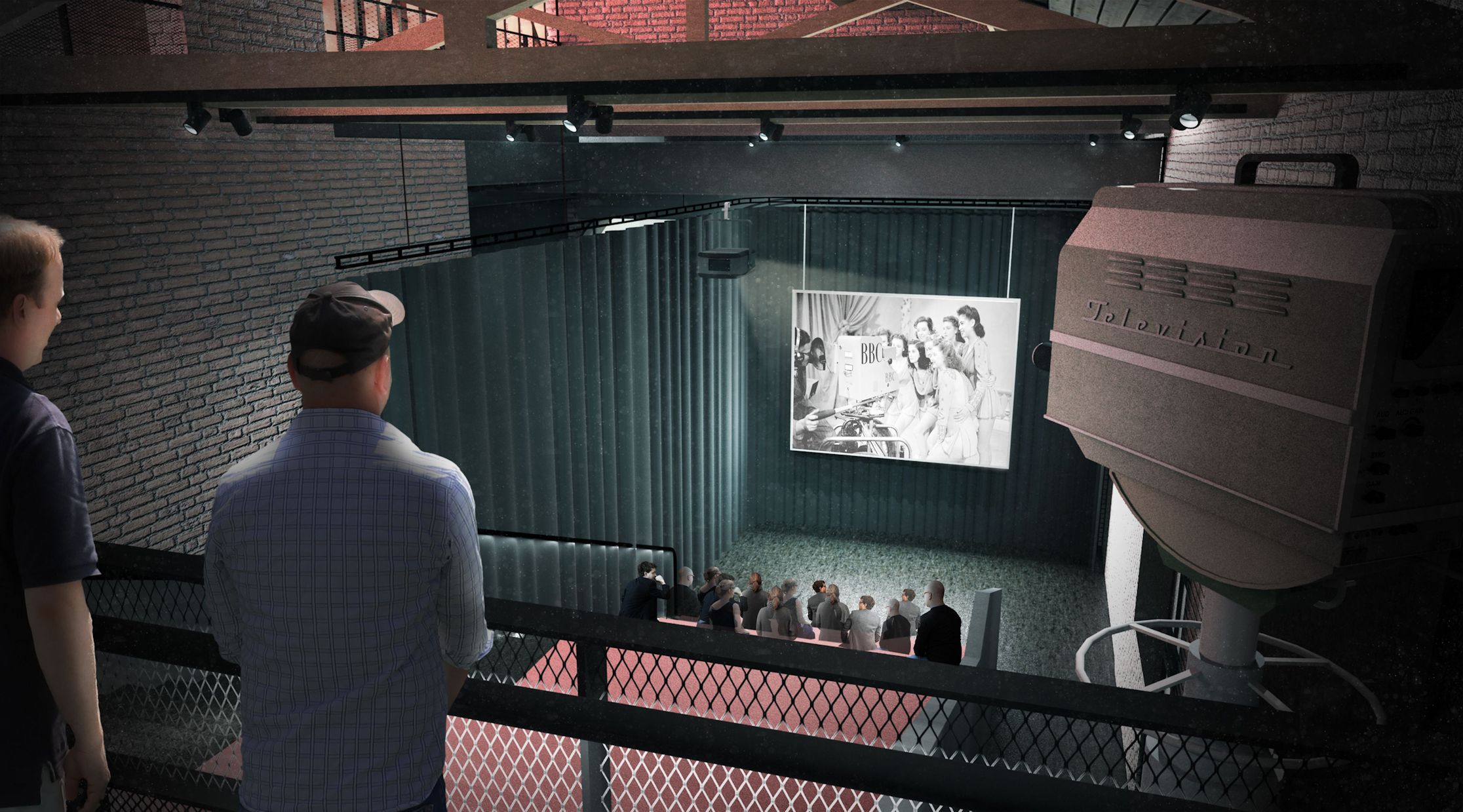 Willmott Dixon's initial works include protecting the East Wing's historic features, stripping out dilapidated modern fittings and the delicate job of removing asbestos. The toxic substance, now banned, was used throughout the East Wing for sound-proofing and fire-proofing.
"The Victorians built Alexandra Palace with the ambition to entertain, inform and educate its visitors. My job is to keep the Palace doing just that," Stewart says. "The Victorians are gone, and the BBC is gone, but they're not forgotten. This restoration means that it remains as true to its vision 150 years later, as it was on the great day it opened - and that's something we can all be proud of.
"This restoration is only happening because of the financial support we have received from the Heritage Lottery Fund and Haringey Council, and all the wonderful members of the public who've generously donated over the last few months. This Palace belongs to everyone and we will work tirelessly to make sure this money is well spent - not just conserving its amazing history, but sharing it with the world, whilst offering a contemporary cultural visitor destination."
"The appointment of Willmott Dixon is the latest step in this ambitious redevelopment project which is being made possible with National Lottery money", says Stuart Hobley, Head of HLF London. "We are particularly supportive of proposals to develop new skills through apprenticeships and work placements."
Haringey Council is backing the project every step of the way. Council Leader Claire Kober said: "It's fantastic to see Ally Pally's stunning restoration plans move a step closer, writing the next chapter in the history of the borough's most famous building. Alongside our ambitious regeneration plans for Wood Green, we want even more people from across the capital to visit Alexandra Palace as one of London's top destinations. This work will help make that happen, opening up the spectacular hidden gems inside the palace to a new generation and securing its future for many years to come."
Alexandra Park and Palace Charitable Trust need to raise the final £1m to complete the project. If you would like to donate or find out how to get involved, visit http://memory.alexandrapalace.com