Action for Children is better off to the tune of £6,215 following a Willmott Dixon pledge to donate £5 every time a member of staff completed its annual online staff satisfaction questionnaire.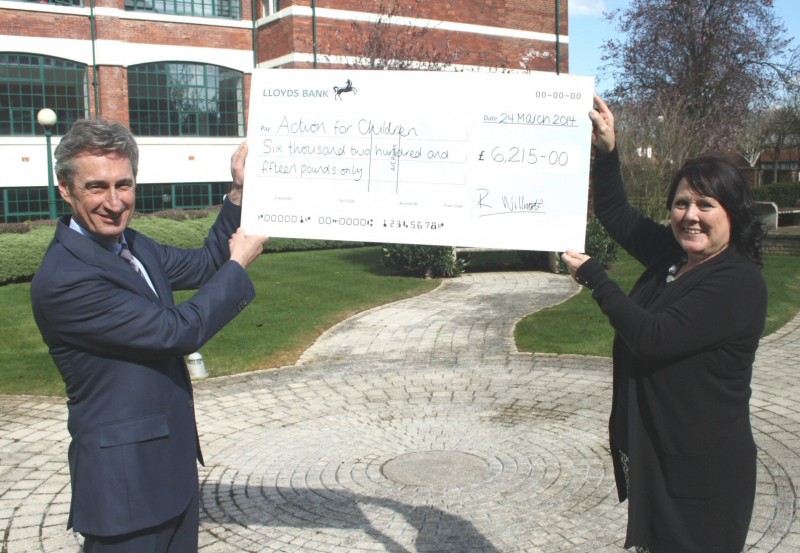 It follows a series of initiatives for Action for Children across Willmott Dixon in the past 12 months that have raised important funds to help the charity support the UK's most vulnerable, disadvantaged and neglected children and young people, for as 'long as it takes'.
The charity's goals mirror those of the Willmott Dixon Foundation, which aims to create opportunity for young people to grow and develop and has an aspiration to improve the life chances of 3,000 young people by 2015.
As part of this, Willmott Dixon pledges £5 every time an employee completes its staff satisfaction survey – last year the beneficiary was Marie Curie. The survey is part of the firm's commitment to regular dialogue with staff and sees thousands of employees provide feedback on all areas of working for Willmott Dixon, one of the UK's largest privately owned construction, development and support services companies.
Group Chief Executive Rick Willmott said: "We are really impressed with the work of Action for Children and it was natural step to donate the questionnaire pledge proceeds to such a worthwhile cause.
"They do a fantastic job working with young people to give them hope and opportunity, an aspiration mirrored by our Foundation, and we look forward to continuing our association as we work towards improving the life chances of 3,000 people by 2015."
Last year, Willmott Dixon increased the value of its community investment activities through the Willmott Dixon Foundation from £1.13m in 2012 to £1.37m. Other highlights include employing 83 apprentices either directly or shared with other organisations, organising over 160 fundraising events for charity, mentoring nearly 1500 young people and providing work experience opportunities to 350 young people.