Willmott Dixon has brought together ten unemployed people in Birmingham to renovate the Summerfield Community Centre in Winson Green and provide experience vital for getting jobs in construction.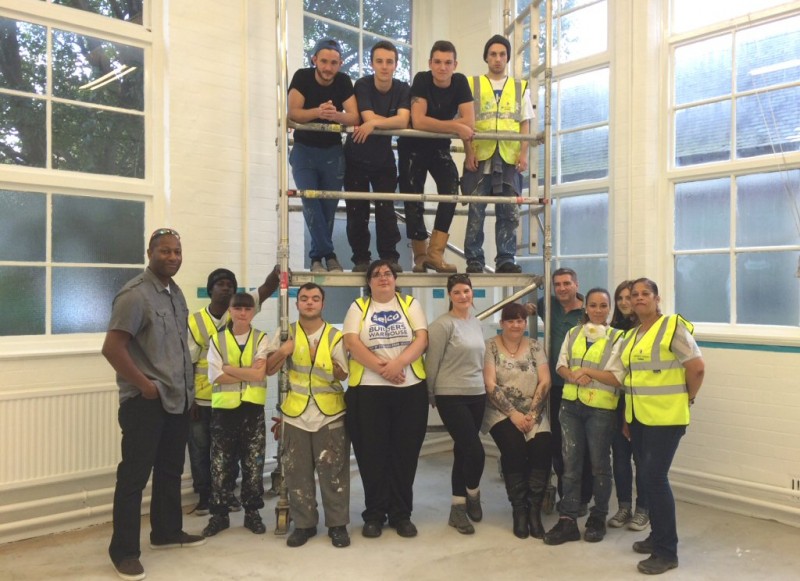 The company is working across the Midlands in partnership with Construction Youth Trust to up-skill hundreds of young people to fill the skills gap in the construction industry.
As part of this, Willmott Dixon donated £5,000 to enable this latest group of 18-24 year olds to complete an OCN Entry Level 3 course needed for a future in construction. To celebrate completion of their training, the team put their newly honed skills into practice by renovating the Summerfield Community Centre.
Richard Freeman, regional community engagement manager at Willmott Dixon said: "in thelast 12 months, we have invested over £1 million in Birmingham's future through initiatives like our 4Life Academy in Perry Barr. This latest scheme is a fantastic way for us to continue helping our industry meet it skills needs and providing dozens of people with exciting career opportunities."
The renovation of Summerfield Community Centre saw the group improve the exterior, convert an old library into a meeting area, renovate the existing kitchen and also improve the facilities in the community meeting rooms.
Christine Townley, Executive Director at Construction Youth Trust said: "Our partnership with Willmott Dixon is of immense importance to the Trust and the young people we work with. Engaging with young people in their own communities to offer up-skilling training on a project with real community impact and legacy makes the project in Summerfield community centre particularly special. Working with Willmott Dixon and their supply chain has enabled the Trust to engage young people with some of the best and brightest from the industry – what better way to inspire and support the best and brightest of the future?"
Willmott Dixon is currently building phase two of Birmingham City University's master plan in the Millennium Quarter and is also responsible for the care and maintenance of 60,000 properties for Birmingham City Council.