Interiors company doubles capacity of Construction Youth Trust's Bermondsey Training Centre
Willmott Dixon's interior fit-out company teamed up with 13 young people from Southwark and Camden to refurbish the Construction Youth Trust's Bermondsey Training Centre and provide them with a springboard to long-term employment.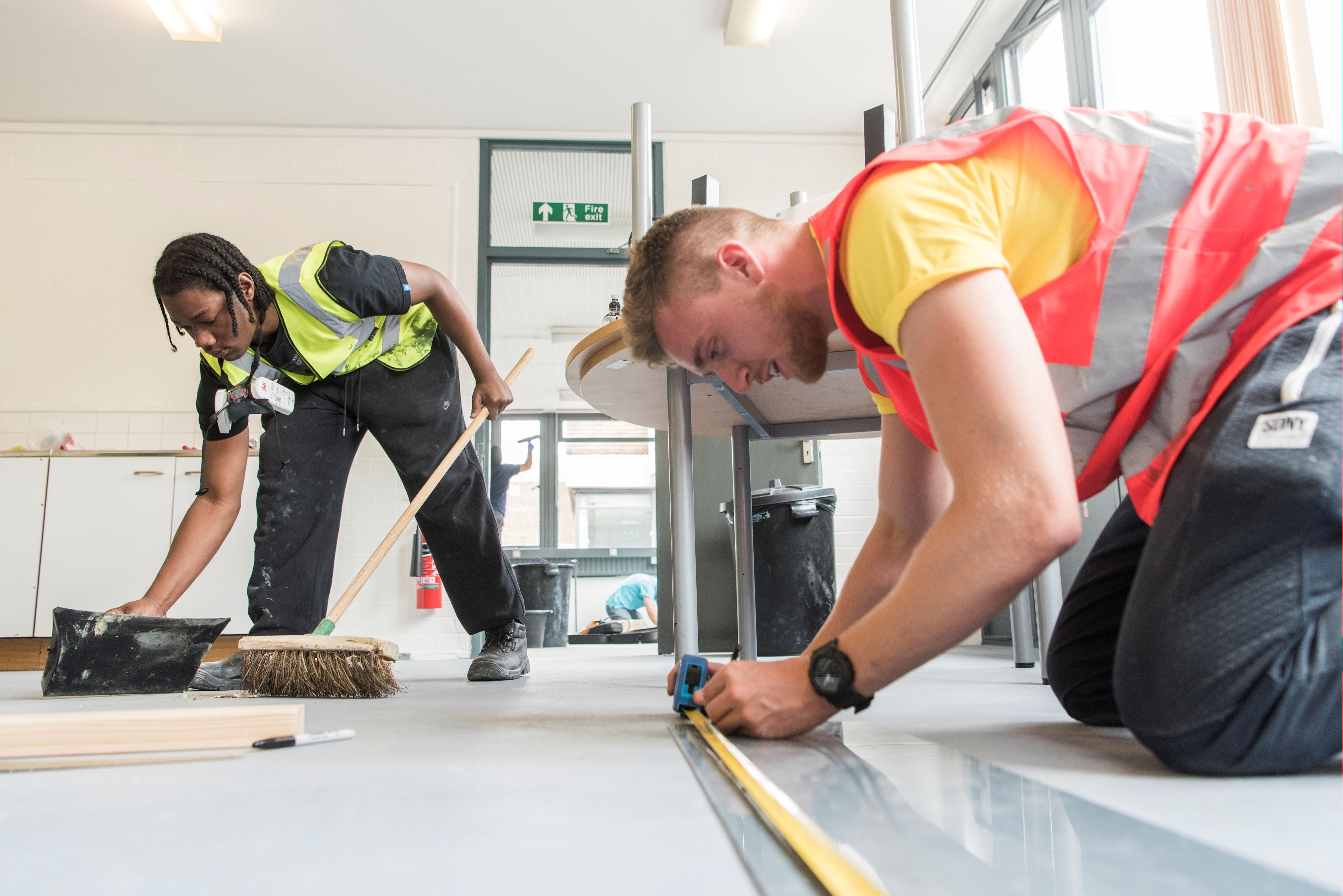 Willmott Dixon Interiors chose the students aged, between 16–26 years, from the Construction Youth Trust for a fast-track three week programme to boost their skills and knowledge to help them land jobs and alleviate London's shortage of construction workers.
The young Londoners were mentored by Willmott Dixon Interiors' management trainees during a week of intensive training in leadership, teamwork, first aid and asbestos awareness at Construction Youth Trust's Bermondsey Training Centre and at one of Willmott Dixon Interiors' flagship projects, One Puddle Dock. This was followed by a two week 'hands on' project to refurbish the Bermondsey Training Centre to boost its capacity.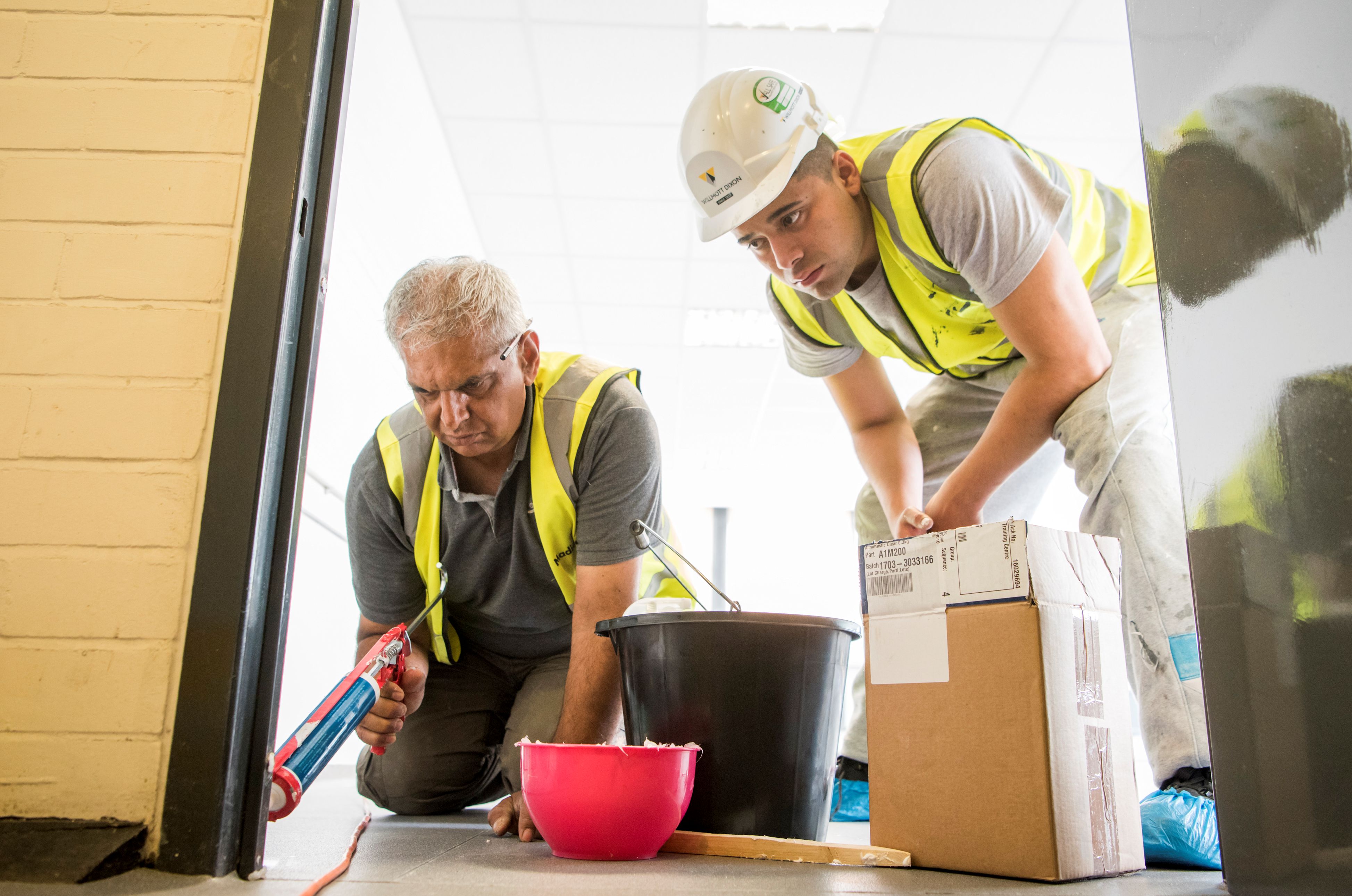 The Construction Youth Trust's Bermondsey training centre offers hundreds of young people from disadvantaged backgrounds the opportunity to learn trade-based skills in practical and theory workshops in areas like brickwork, plumbing and electrical installation. However, the facility was only operating at 50% capacity due to dilapidated facilities.
Willmott Dixon's refurbishment meant the Trust could increase its intake to meet the huge demand.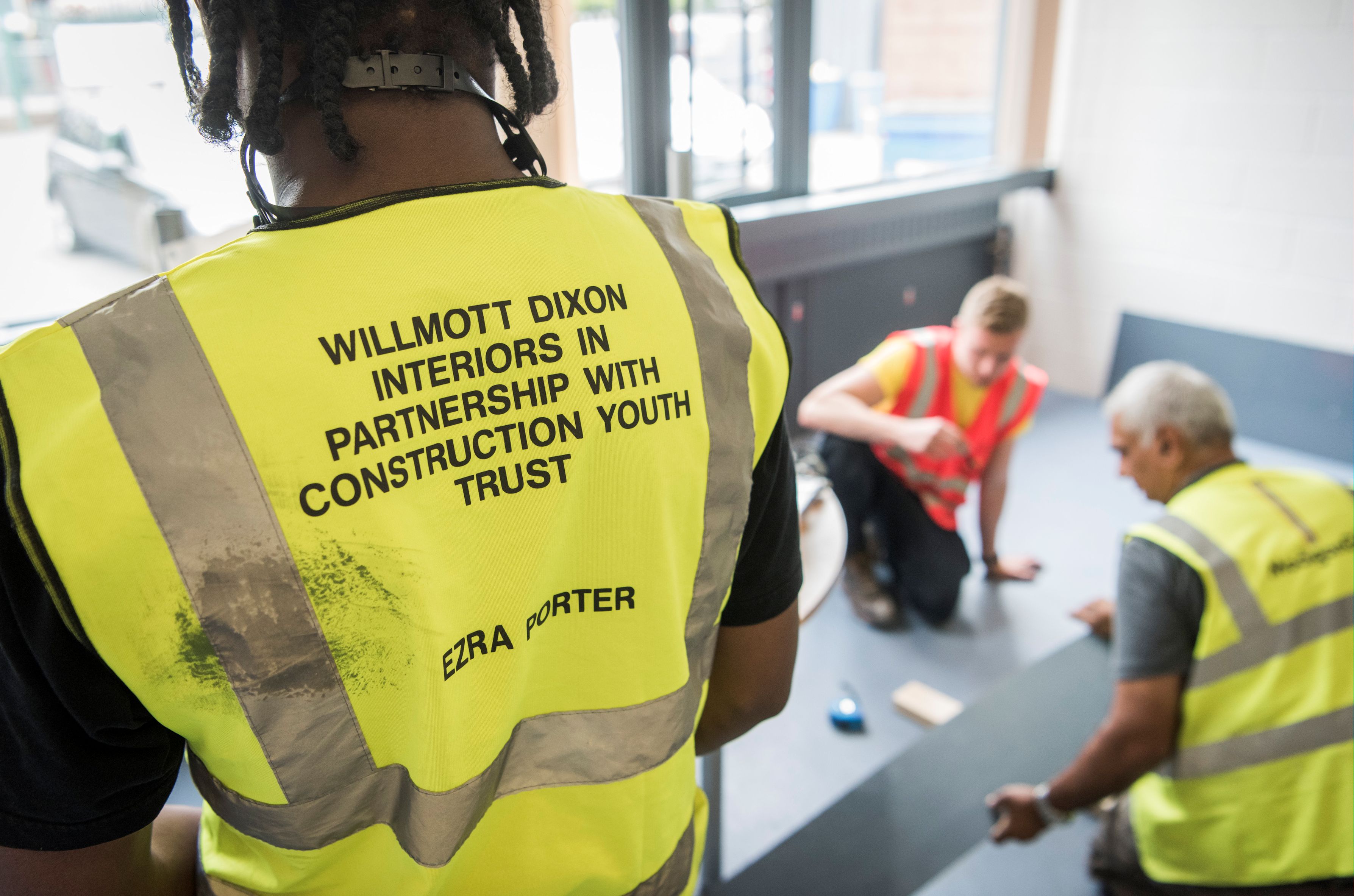 The two week intensive project saw the trainees and students undertake a 'Ground Force' style makeover that included new kitchen and workspace, Wi-Fi access, decoration, refit of the classrooms and new lighting and ceilings. They also added new vinyl flooring, equipped the upstairs classrooms that had no power with a new electrical circuit and created mock booths for a new employability hub that allows mock CSCS card examinations.
Throughout the three weeks, each student benefited from a one-to-one 'work buddy' to help them gain experience and interact with Willmott Dixon's contractors, who are now looking at offering further opportunities. Two students have already been offered jobs at Willmott Dixon, with more gaining apprenticeships through the company supply chain.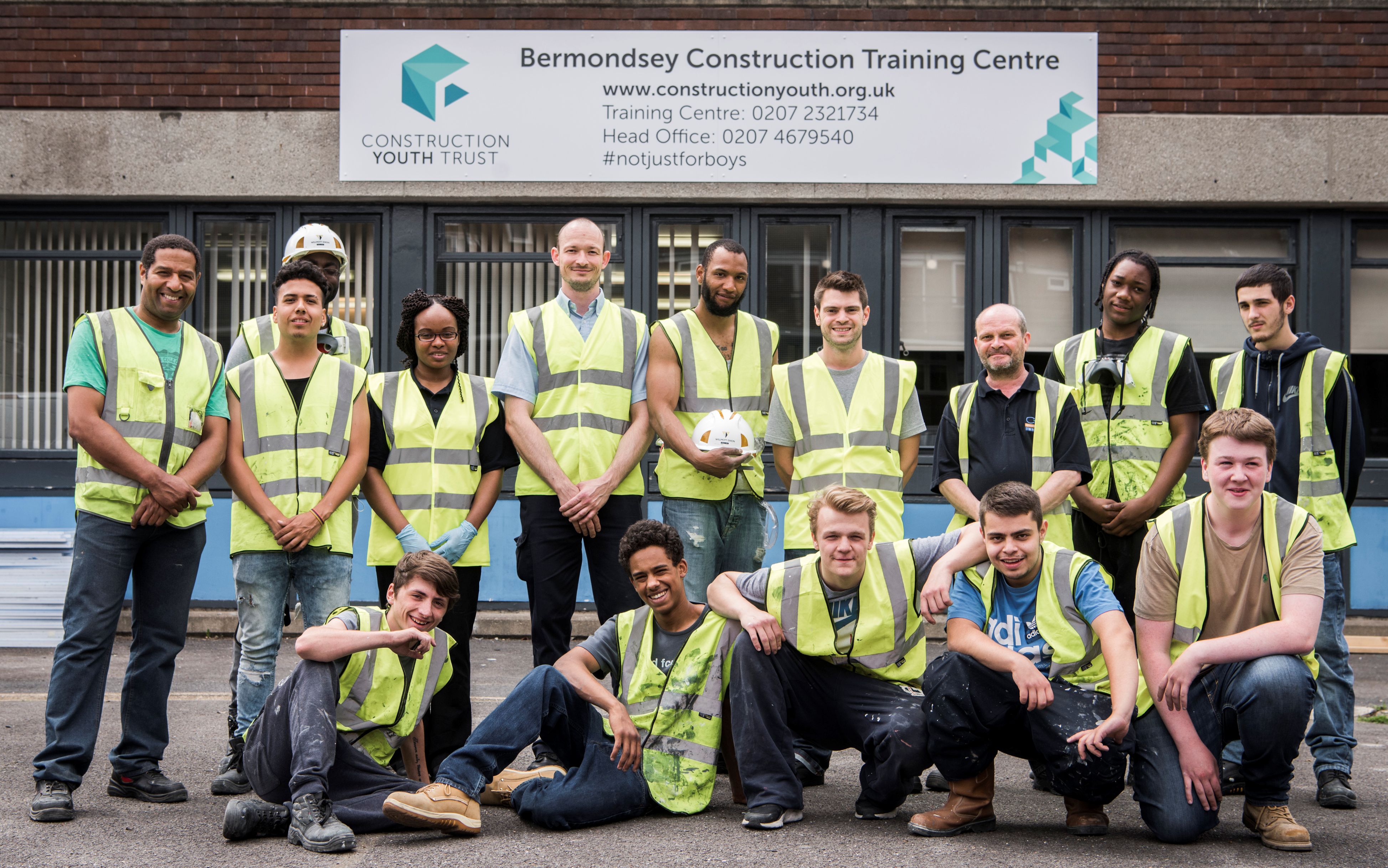 The students on their three week intensive course
It was part of Willmott Dixon's goal of improving the life chances of 10,000 people by 2020, with the project led by management trainee Jack Gunning. He said:
"I wanted to maximise employment opportunities for the 13 who we selected from 40 applicants. This relationship does not end after we improved the Bermondsey Training Centre as our trainees will continue to buddy, mentor and support the students over the coming months."
Jack continued, "This was not just about transforming a tired facility, it was leaving a long-term legacy for people's opportunities in life. With the lack of skills in the industry, schemes like this can really make a difference to the students' ability to find jobs. We'll work hard now to ensure what has been learnt over the past few weeks lead to long-term employment with our supply chain and other companies given that the construction industry in London remains very buoyant."
Willmott Dixon recently released its 2016 Foundation Report outlining the company's community achievements in 2015 and its new targets.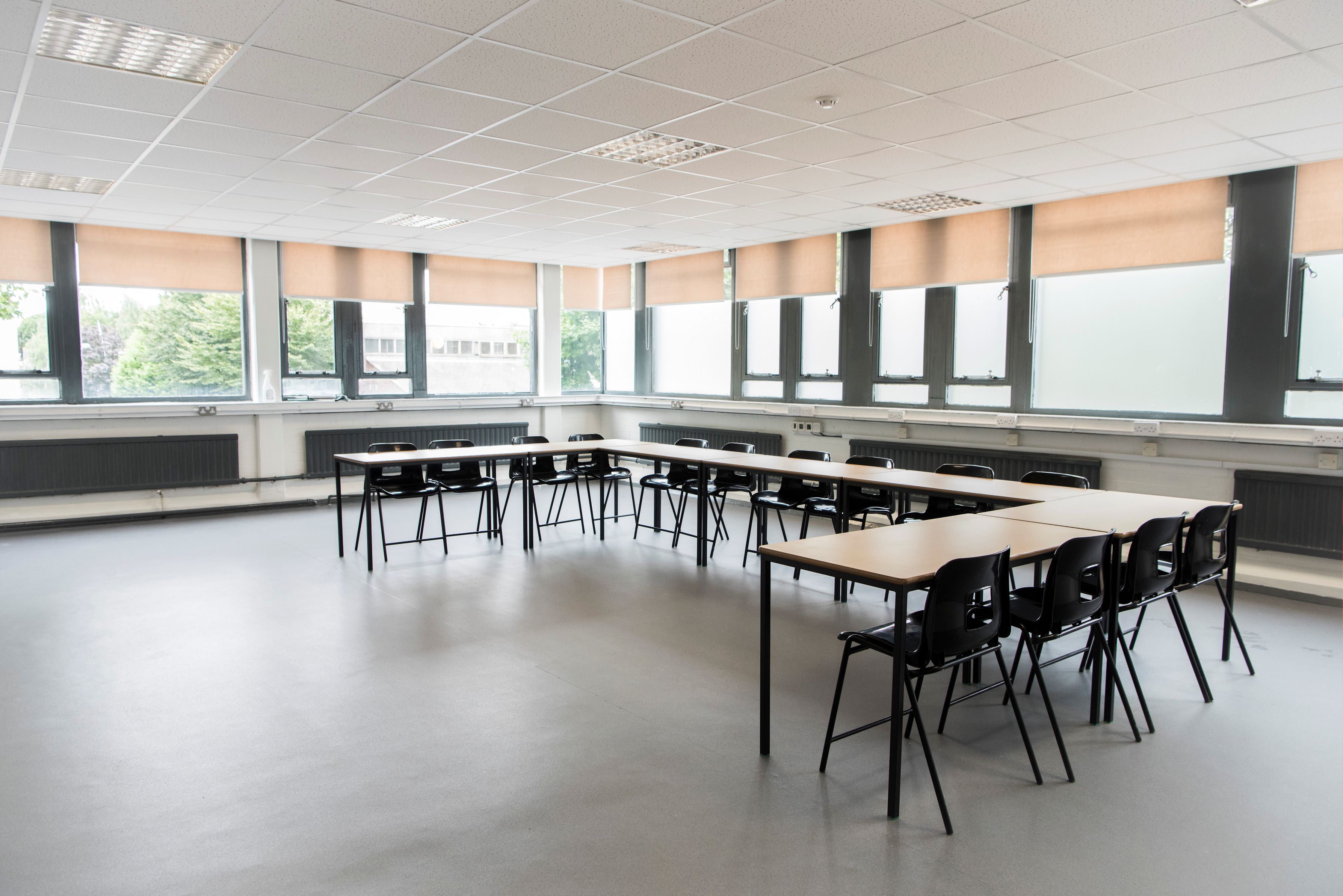 One of the finished classrooms