Willmott Dixon's development business Regen has been chosen by Brentford Football Club as preferred bidder for the role of development partner on its ambitious regeneration master plan to provide a new 20,000 seat stadium and 910 homes close to Kew Bridge.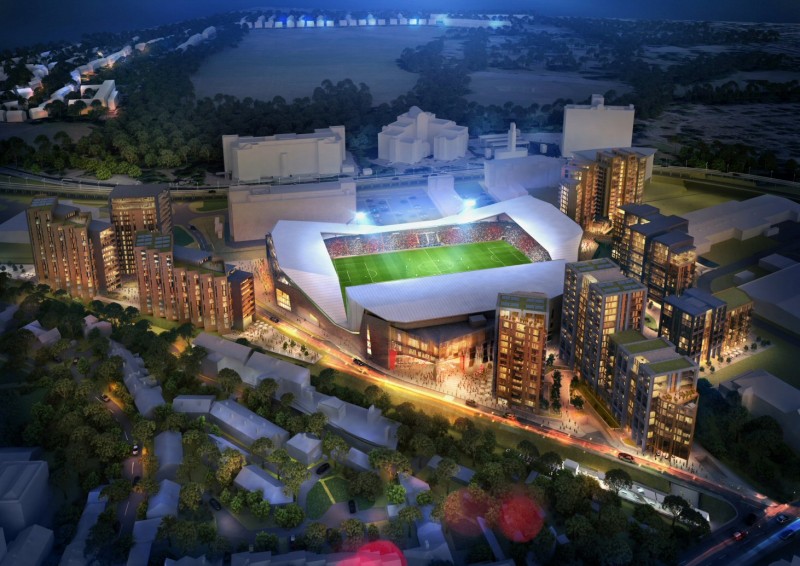 This latest large-scale mixed-use development for Willmott Dixon in London will see the company work with Brentford FC to realize the football club's ambition to move from its current Griffin Park stadium to a state-of-the-art stadium at nearby Lionel Road South. Planning for the stadium was granted by Hounslow in December, although it remains subject to referral to the Mayor of London and Secretary of State for Communities and Local Government and conclusion of a Section 106 agreement.
Willmott Dixon's strength on mixed-use development schemes involves delivering substantial residential accommodation and as Brentford FC's partner, the company will regenerate the Lionel Road South brownfield site with new homes that will be adjacent to the stadium along with wider improvements to enhance the local environment and infrastructure. Brentford FC has been at its Griffin Park stadium on Braemar Road since 1904 and once the club relocates to its new home, the current stadium will be demolished and replaced with further homes delivered by Willmott Dixon.
Andrew Telfer, divisional chief executive at Willmott Dixon Regen says, "We're delighted that Brentford Football Club has chosen us as preferred bidder and are looking forward to working with the club to take forward these exciting plans that will deliver a fantastic new stadium and homes in a superb and desirable location close to good transport links.
"Willmott Dixon also shares a strong commitment with Brentford FC that our work should enhance the surrounding community. Alongside a new purpose-built home for the club, these proposals will provide facilities to benefit the wider community, attract further inward investment to create business and job opportunities and enhance the area as an attractive place to live."
"We have a proven track-record of taking forward similar high-quality developments in Tower Hamlets, Greenwich and Westminster that utilize our skill-sets for delivering substantial residential accommodation within a wider regeneration, and look forward to working with Brentford FC to create a bright new future for the club in this part of Hounslow."
Chris Gammon, co-director of Lionel Road Developments said Willmott Dixon was selected following a very robust process, "Soon after submitting our Planning Application in May 2013 we began the process of identifying a partner to work on this exciting and challenging scheme. We have had a high level of interest and it has been a difficult job narrowing it down to Willmott Dixon to enter into detailed negotiations on a development agreement.
"All the short-listed bidders showed considerable understanding of the challenges and put a great deal of work into areas such as architectural design. Hounslow Council officers have been focused on the deliverability of our scheme and we believe that the Club and Willmott Dixon have in place a sound commercial model and sensitive design approach which will do a great deal to meet the concerns of local residents. We recognise we have to await the views of London and Central Governments before progressing to the next stage."