Rebrand will help company target new markets
Willmott Dixon's property repairs and maintenance specialist Willmott Dixon Partnerships is changing its name to Fortem as part of a strategy to provide the senior management team with greater operational autonomy as well as more freedom to design bespoke service offerings and grow the company outside its core social housing market.
The company currently provides repairs and maintenance services to local authorities and housing associations across the country, with its team of 1,400 directly employed engineers undertaking over 400,000 repairs each year. It also provides planned cyclical work to support programmes of estate renewal and property asset investment.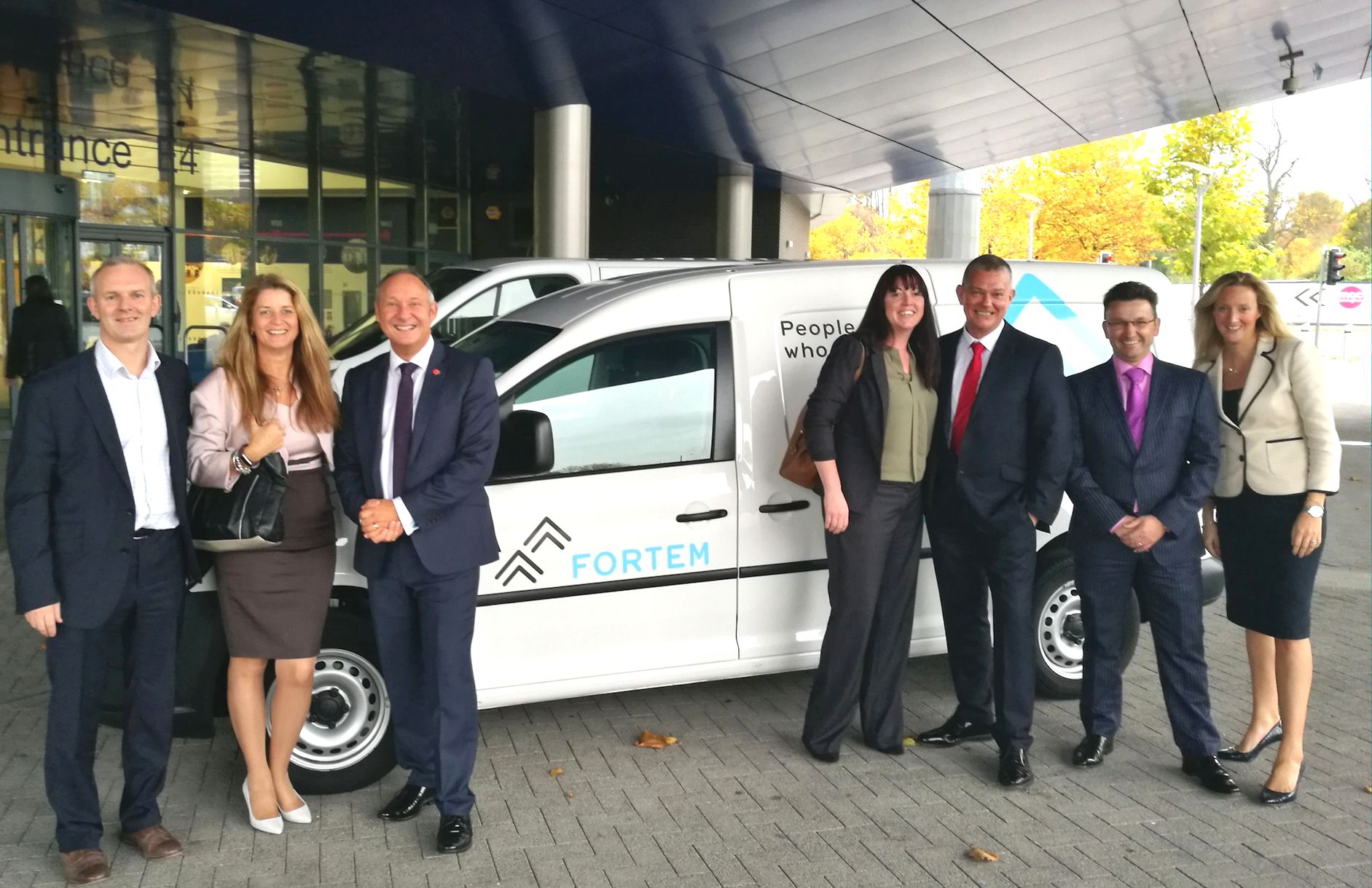 MD Mick Williamson, 3rd from right, with his team by a van with the new logo
Rebranding to Fortem will create a fresh, modern identity that better positions the company to grow its specialist services in new markets where responsive and minor planned work on large real estate portfolios is business-critical.

Managing Director Mick Williamson explains, "As we focus on ensuring we support our existing clients in delivering the best service possible, the new name embodies our commitment to keep evolving as a successful business. We have strong ambitions for growth and this means that now is the right time to create a new stand-out brand to become recognised as a leader in property maintenance across all sectors, not just housing.
"Fortem reflects these aspirations by heralding a new era for our business as we continue to invest in ensuring we are 'best in class' for our existing customers, while giving us flexibility to plan ahead for expansion with new customers."
Fortem is a Latin word for strength and prudency, underlining Willmott Dixon Partnerships' existing brand values. The new logo and branding is designed to be a welcoming and reassuring presence in the community, as its highly trained and qualified team of engineers arrive to carry out work that improves the immediate environment of residents and customers.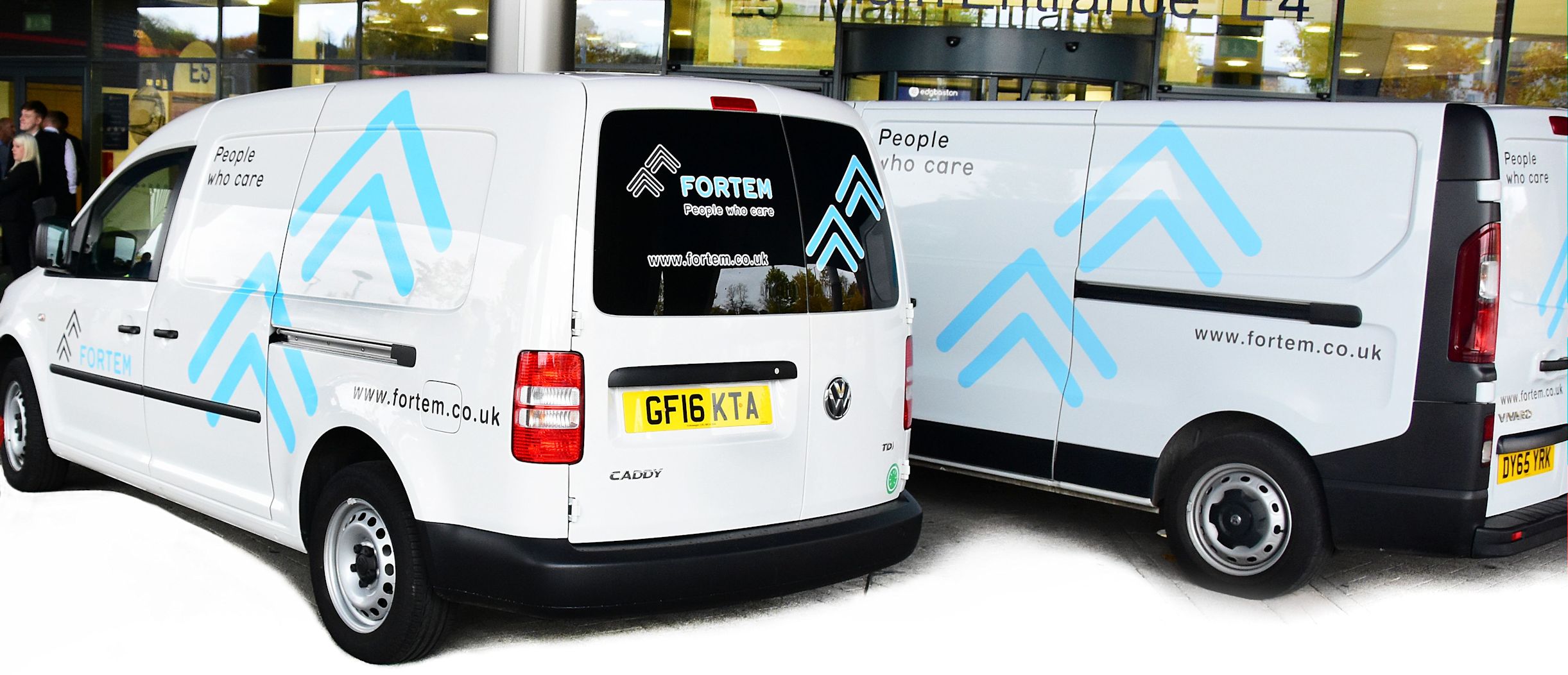 Mick continues, "Fortem will also give a bright and distinctive look to our fleet of vehicles that are a visible presence for thousands of people a day in towns and cities. We're simultaneously adopting the new strapline of 'people who care' which underpins our approach to every one of the over 400,000 people we look after every year. This is about continuous improvement for our business and being empowered to create the Fortem brand has been a great opportunity; one that provides an exciting new future for myself and all my colleagues who are passionate about providing the very best service for our customers and their residents."
The company is currently responsible for repairs, maintenance and cyclical work on over 110,000 homes, working as a key partner for local authorities like Birmingham City Council and Rotherham Metropolitan Borough Council, plus housing associations like Midland Heart, Metropolitan, Orbit and Paragon.
To coincide with the new name, Willmott Dixon Partnerships' sister company Willmott Dixon Energy Services will be drawn into the Fortem brand to extend the services and skill-sets of the business. Willmott Dixon Energy Services works in cities like Oxford, Hull and Bristol to better insulate thousands of older homes and make them healthier places to live.
Rebranding as Fortem will see both companies switch from the previous yellow, black and grey colours of Willmott Dixon to a distinctive blue and grey that underline the brand values of trust and reliability.