Company adds to its growing university workload with new project for Bath Spa
Willmott Dixon has further strengthened its workload in the universities sector with a £20 million project for Bath Spa University to convert the Grade II listed former Herman Miller factory building into the new Bath School of Art and Design.
The transformation provides a new lease of life for the popular local landmark on Locksbrook Road in Bath, which has been empty since 2012. Procured via Scape, it will create a new state-of-the-art learning environment for the University's art and design students, creating a people focused space that brings together different disciplines, staff, students and the public.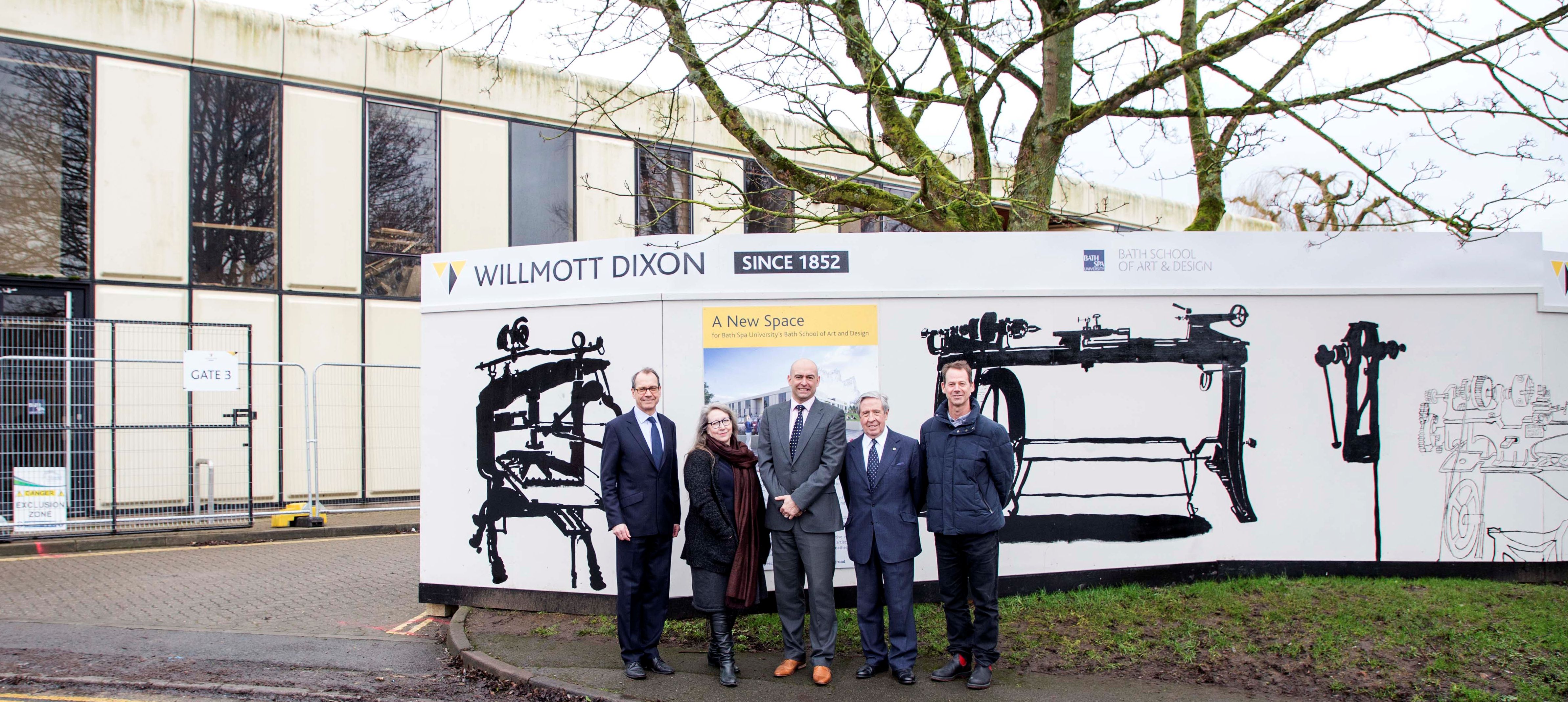 Let's get started: from left to right, Neil Latham - Chief Operating Officer Bath Spa University, Anita Taylor -Executive Dean of Bath School of Art and Design, John Boughton Deputy Managing Director WD, Trevor Osbourne Governor Bath Spa University
Willmott Dixon is working with Grimshaw Architects and it was Sir Nicolas Grimshaw that designed the original factory building for Herman Miller, the American furniture manufacturers in 1976.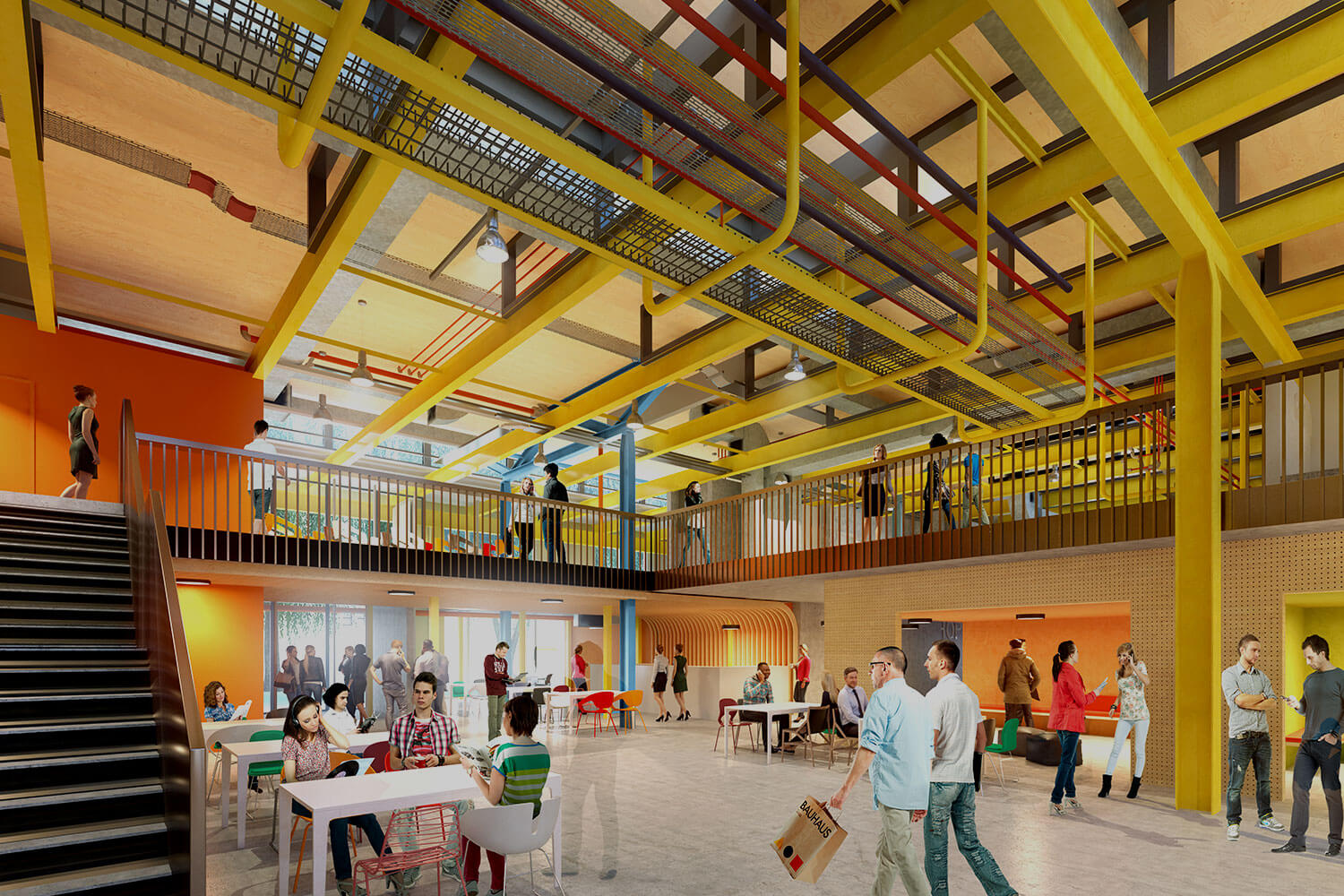 The revitalised building will retain many of the factory's existing external features, including the distinctive façade. Internally, it will have modern teaching facilities, practical workshops, studios, a gallery, as well as a café and art shop. A new rooftop pavilion will add a third storey, providing additional space for reflective and collaborative project working.
Professor Anita Taylor, Executive Dean of Bath School of Art and Design:
"Heritage, environmental solutions and sustainability are at the heart of both Bath Spa University's and Willmott Dixon's approach to this project and we are delighted to be working with them on our exciting new building. We have taken on a building with a strong identity which has an original design brief very much aligned with our own aspirations. We hope our new facility will significantly help to bring staff, students and the public together as part of a strong artistic community here in Bath."
John Boughton, deputy managing director of Willmott Dixon in the West:
"We're delighted to deliver the next chapter in the life of this significant building for Bath Spa University. We'll be bringing our experience of higher education and working in live environments on major hub projects to ensure we create a centrepiece that will provide an excellent learning environment. We can also support the University's vision to bring together local people through the building by delivering a plan of community engagement that leaves a lasting legacy that extends beyond the building itself."
Construction will be completed in the summer of 2019 ready for students to use the building from September 2019.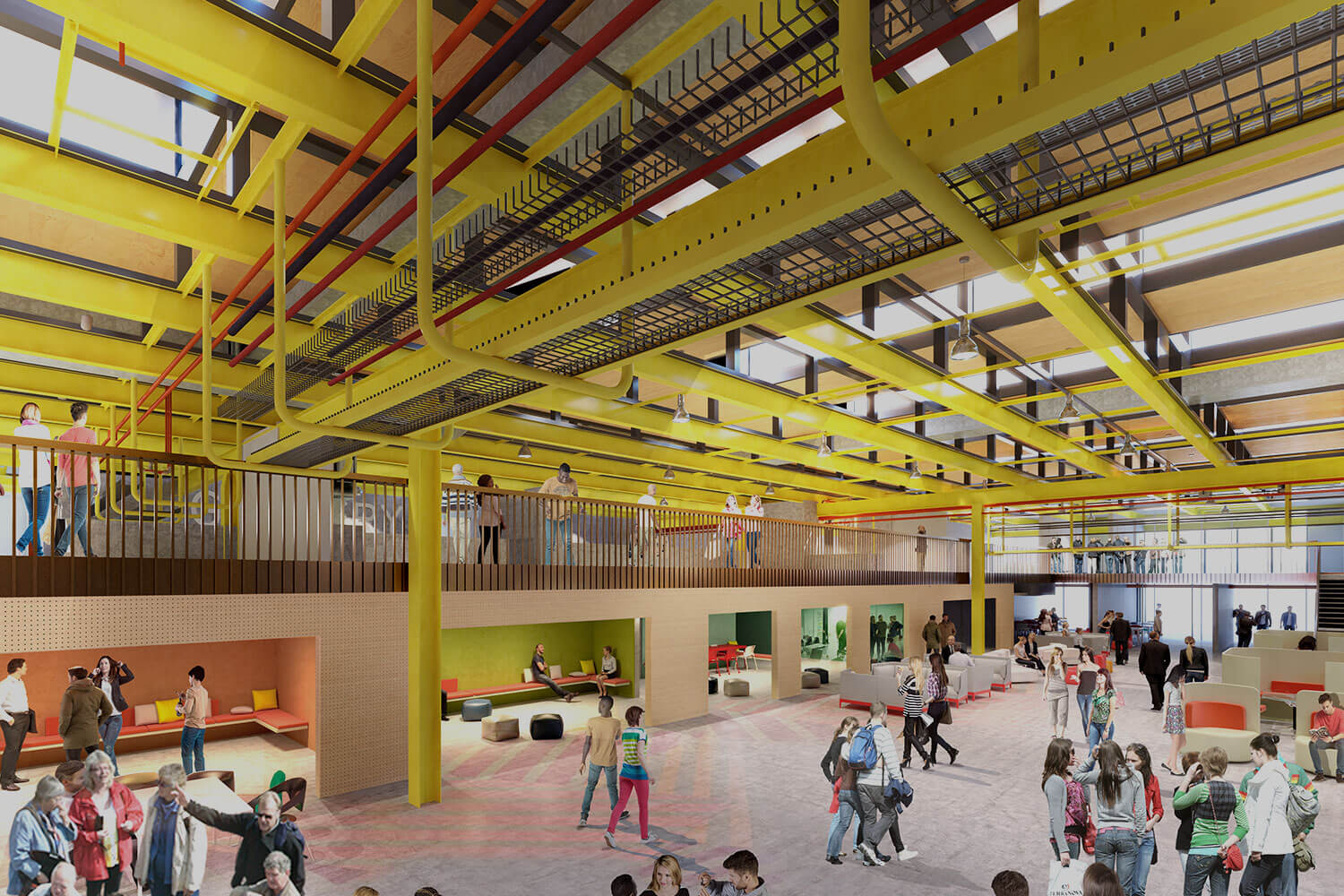 This is the latest example of a nationwide investment by universities to improve their estates. The project is yet another example of Willmott Dixon's track-record in the university sector with other current projects including creating the new School of Medicine for Anglia Ruskin University in Essex, Kingston University's new landmark Town House, a cutting-edge sports hub for the University of Warwick and converting a former naval hospital within a world heritage site into a student hub for the University of Greenwich.