Willmott Dixon has secured its largest project under the P21+framework with the appointment by County Durham and Darlington NHS Foundation Trust (CDDFT) for the £20m project to refurbish and enlarge operating theatres at one of its hospitals.
The project will provide new operating theatres at Darlington Memorial Hospital as well as refurbishing existing theatres, with the final number and configuration of theatres to be agreed as part of the full business case now underway. There will also be improvements to the recovery suite, the day surgery facilities and the associated post and pre-operative ward areas.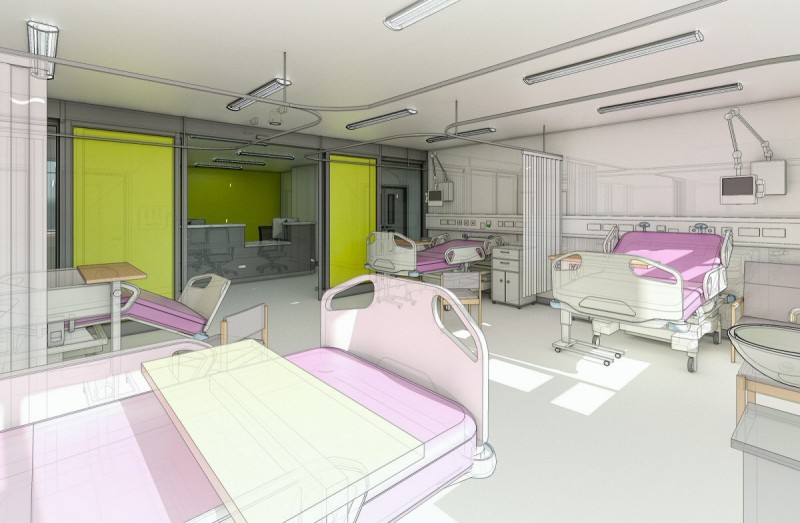 Anthony Dillon, managing director for Willmott Dixon in the North said: "Willmott Dixon will utilise its national experience of working within a busy hospital environment to help CDDFT realise its plan for improved facilities at Darlington. The focus will be to ensure that construction work does not disrupt the hospital's day-to-day activities."
A phased programme of work will be used to minimise disruption to clinical services and ensure operating theatres remain open throughout the project. Work is expected to get underway in early 2014, with completion in 2016.
The Trust's Director of Estates and Facilities, Bill Headley, said: "This project demonstrates our continued commitment to the redevelopment of the Darlington Memorial Hospital site. It will give the hospital modern and well-equipped theatres - helping us to future proof surgical services at Darlington Memorial. With more theatres, we'll be able to perform more operations in better facilities, reducing waiting times and improving the patient experience."
It is part of the on-going work to develop the Darlington Memorial Hospital site for the future. Over the last three years the Trust has spent £26m on a major upgrade to the engineering infrastructure and a new energy centre, £5.5m on a new eight-bed Intensive Therapy Unit, £1m on increasing capacity within the Accident and Emergency Department, as well as £250,000 on improving car parking.
County Durham and Darlington NHS Foundation Trust is one of the largest integrated care providers in England, serving a population of around 600,000 people across County Durham, Darlington, North Yorkshire, the Tees Valley and South Tyneside. The Trust brings together hospital, community services and health and wellbeing services to provide high quality and seamless care for patients.