Building a properous future for Keynsham
Major regeneration scheme including shops, library, offices and public space
Welcome to the project that was declared the 'best of the best' at the British Council for Offices 2015 national awards! Read more at Keynsham BCO winner
Keynsham Civic Centre revitalised community
Keynsham Civic Centre is among the most energy-efficient office developments in the country with one of the largest council-owned solar panel systems in the UK. It also provides new space for Bath & North East Somerset Council staff, who relocated from accommodation at nearby Riverside.
The Civic Centre also home for the Police as well as providng a new library, along with retail units including a Sainsburys Local, which was the first letting, and created 20 to 25 full and part job opportunities. It has now become a key destination for the region, attracting much inward investment!
"The development has boosted the local economy with the creation of new jobs, better shopping facilities and a more attractive town centre. It has helped improve trade for retailers and businesses already located there, and encouraged others to come to the town too."

Paul Crossley, council leader, Bath & North-East Somerset Council
Sustainability and community
Energy efficiency will be built-in to the design which is specified to achieve the top 'A' rating under the government's Energy Performance Certification scheme.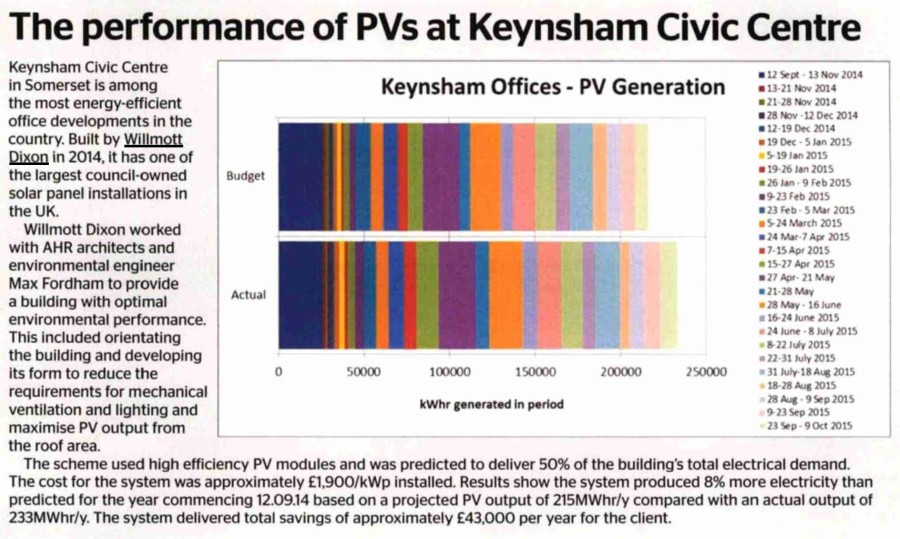 The project features one of the largest photovoltaic installations on a UK public sector building which will provide 55% of the total annual electrical needs of the office building. This will save £200,000 in running costs over four years compared with the council's current office.
The CLT sections, when fitted together, will give u-values three times better than Building Regulations requirements. The office building's louvered windows can be opened or closed in order to let in cool air, while keeping out street noise. They are fitted with special glass to keep solar gain to a minimum.
Soft landings
A four-year 'Soft Landings' agreement following handover will provide advice to the client on maximising the development's energy efficiency features.
Two formerly long-term unemployed people have worked on the site since the start. Local companies also carry out key subcontractor roles such as painting, dry-lining and window-fitting. The concrete frame was provided by Thames Valley Construction and Engineering in Newport, 35 miles away.
PROJECT HIGHLIGHTS
Display Energy Certificate A rating
One of largest PV installations on a UK public sector building
Mixed-use development, including Sainsburys, and improved public space
Innovative 'One Stop Shop' for people to access local services all in one place
British Council of Office's best corporate workplace in South West for 2015
PROJECT DETAILS
CONTACT US
Eden House, 82 Macrae Road, Eden Office Park, Pill, Bristol 
BS20 0DD
Tel: 01179 349 214
Fax: 01179 277 565