Derry Avenue
First homes commissioned by Thurrock for older people in 30 years
Thurrock Council selected our house building skills to deliver its first retirement homes in 30 years. It was also one of only 46 projects to receive a 2016 RIBA National award and was also declared 'Best Social or Affordable New Housing Development' at the LABC's Building Excellence Awards 2016!
Our team built 25 apartments arranged in three buildings which are linked by glass walkways. We built the three storey buildings from reinforced concrete frame with a distinctive timber, brick and glazed curtain wall cladding and zinc roof.
Thurrock becomes a house builder
This was a big step for Thurrock District Council which decided to build its first homes in a generation. At the same time, we were also appointed to build affordable homes by the council in nearby Seabrooke Rise.
The council used Scape's Major Works framework for quick and efficient procurement as well as access to our house building skills, which has delivered nearly 50,000 homes since the 1970s.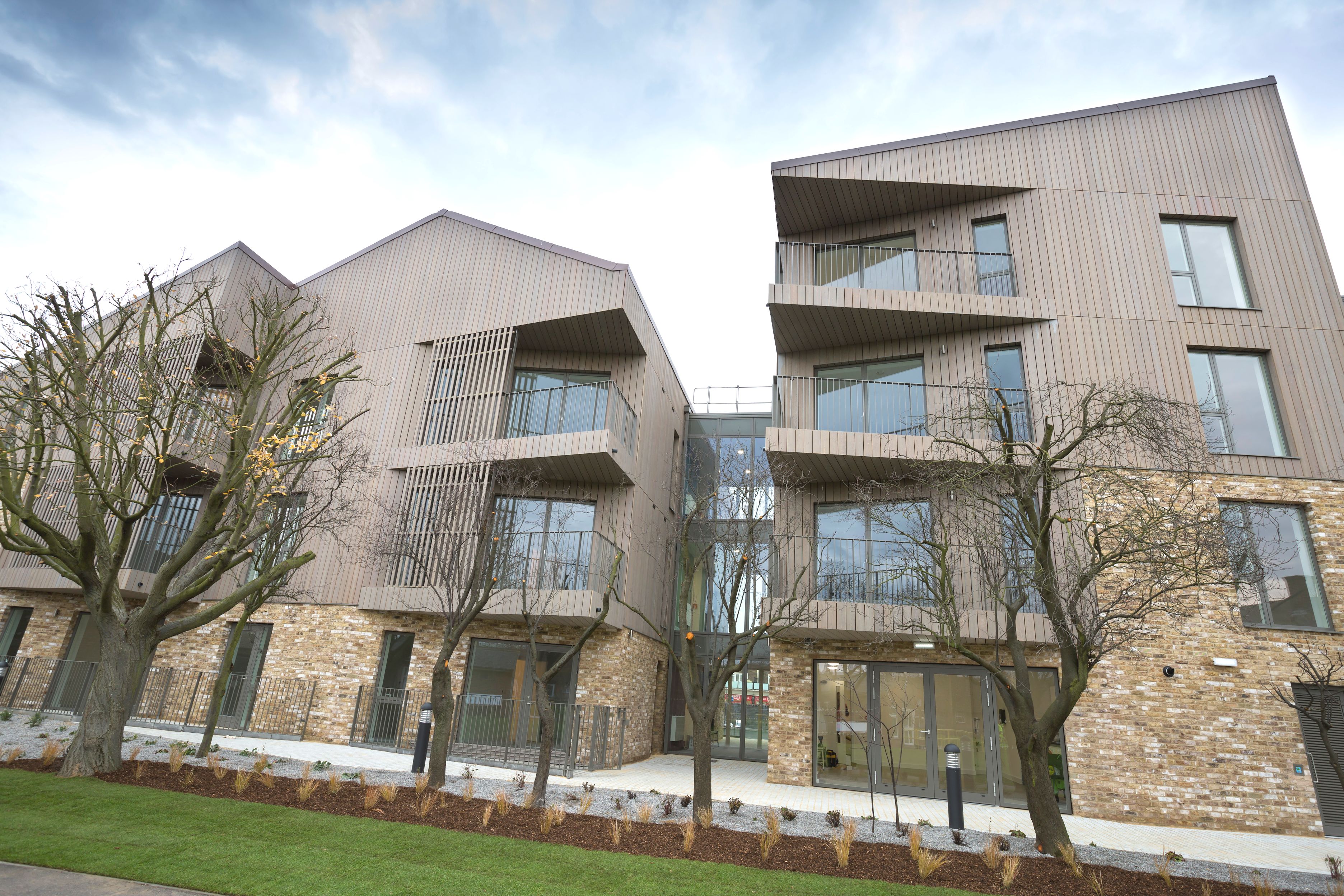 Local people focus
The 25 units provide one-bedroom homes built to HAPPI standard (Housing our Ageing Population Panel for Innovation), with one custom built for a disabled tenant. Three-quarters of the remaining 24 were made available to eligible tenants who live within a 15-minute walk, or 1,200 metres, from the development. This was a key consideration for Cllr Cathy Kent:
"It is important local people have first option on these homes and future developments around the borough."
Quick build and local input
Another benefit of using our skills and Scape was a fast turnaround programme. From procurement, we were quickly on site using NEC3 Option A to complete a 63 week programme .
Local opportunity was another key part. We had 19 apprentices and 31 work experience placements during the project and worked with two groups of
Prince's Trust apprentices who spent time on site. Our team also carried out mock interviews with them at a local college and attended an awards ceremony at the end of the process.

To ensure sustainability, 99% of waste was diverted away from landfill and water from site cabins was collected in butts and used for some of the wet trade tasks on site. We also entered a company biodiversity challenge with planters around the site compound designed to attract insects and birds.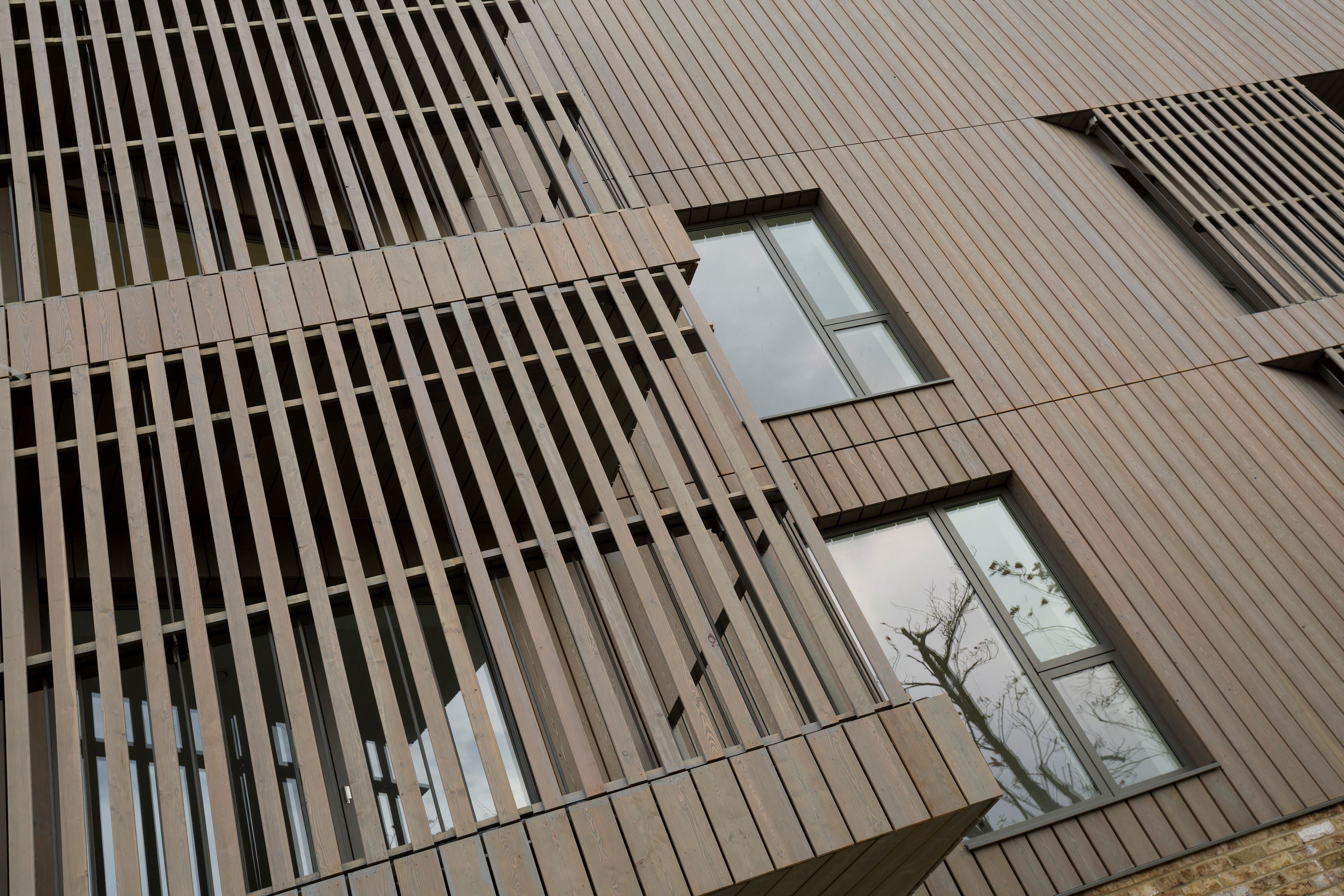 Building for a brighter future
The homes at Derry Avenue took full advantage of technological advances to promote health, well-being and independent living as well as meet the needs and aspirations of an ageing population. All the flats are double-glazed and are thermal efficient to ensure the warmth and comfort of tenants while cutting the cost of energy bills.
Cllr Lynn Worrall:
"Derry Avenue is an exciting step towards creating the next generation of homes for older people in Thurrock and is at the heart of the South Ockendon community. The flats are designed to meet the needs of older residents and include features such as a 'flexible' wall that is easily movable so residents can chose between having a larger living room or creating an additional bedroom."
Another feature is that bathrooms are easily transformed into wet rooms as well if needed, with an emphasis on the development being flexible, adaptable and, most importantly, 'care ready' to support older resident in their home.
PROJECT HIGHLIGHTS
Received a 2016 RIBA National award
First homes to be built by Thurrock in a generation
Designed to promote health, well-being and independent living
Built to HAPPI standard - Housing our Ageing Population Panel for Innovation
99% of construction waste diverted from landfill
PROJECT DETAILS
CONTACT US
Willmott Dixon House, 80 Wilbury Way, Hitchin, Herts
SG4 0TP
Tel: 01462 442200
Fax: 01462 442204