Oakwood Gardens - Bedworth Extra Care
74 unit retirement scheme with communal facilities
Our work in the residential care sector continues with the creation of Oakwood Gardens in Bedworth, an extra care scheme for people over the age of 55 that caters for their care and support needs.
Built on the site of a former school, it provides 74 two-bedroom apartments with communal facilities including a residents lounge, dining room, buggy store, hair salon, hobbies room and extensive gardens, with some available for the local community to use.
There are also 11 self-contained bungalows on the nearby Mayfield Close site, with a pathway linking the two. These were built to replace an existing 1980s care home, which was demolished to make way for the new cutting-edge facility.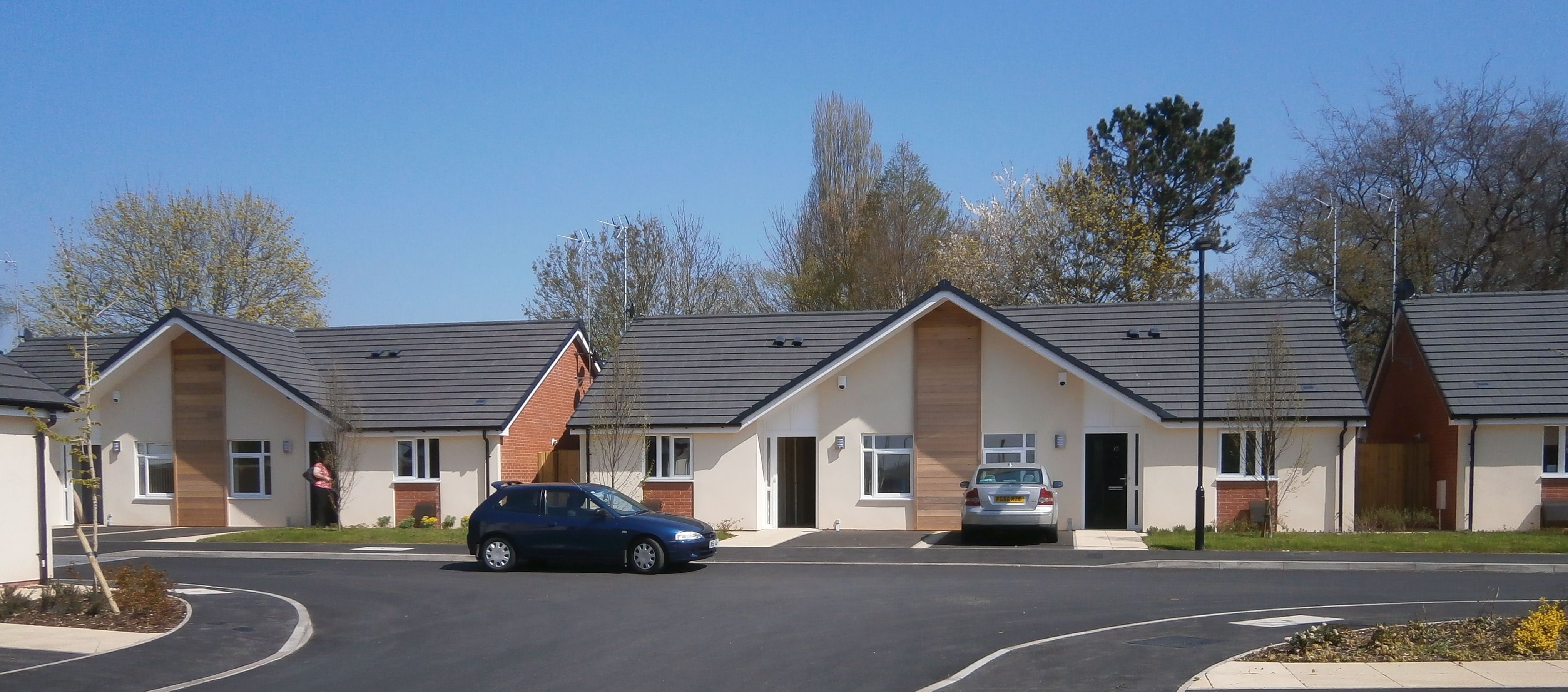 Independent Living
Oakwood Gardens and Mayfield Close have been designed to meet the needs of all older people with each flat designed to full mobility standard. All homes have level access showers and access from the bedroom directly to the bathroom.
Residents feel part of a 'community within a community', a theme that has run through several of our developments in the sector. It follows on from Lynwood Village in Ascot which is made up of 128 apartments, 9 cottages and a range of leisure facilities on site and also Derry Avenue in Thurrock, the first retirement homes built in Thurrock for 30 years.
The project was a partnership between our residential specialists, Warwickshire County Council, Nuneaton and Bedworth Borough Council, and Housing & Care 21, which received part funding from the Homes and Communities Agency.
Kris Peach, director of extra care at Housing & Care 21:
"Extra care apartments allow older people to maintain their independence, socialise with others and be part of a community as well as have access to flexible care facilities on site should they need them. Oakwood Gardens brings a mix of accommodation for elderly people to the area and continues the excellent partnership we have with Warwickshire County Council to much-needed affordable housing."
Close community liaison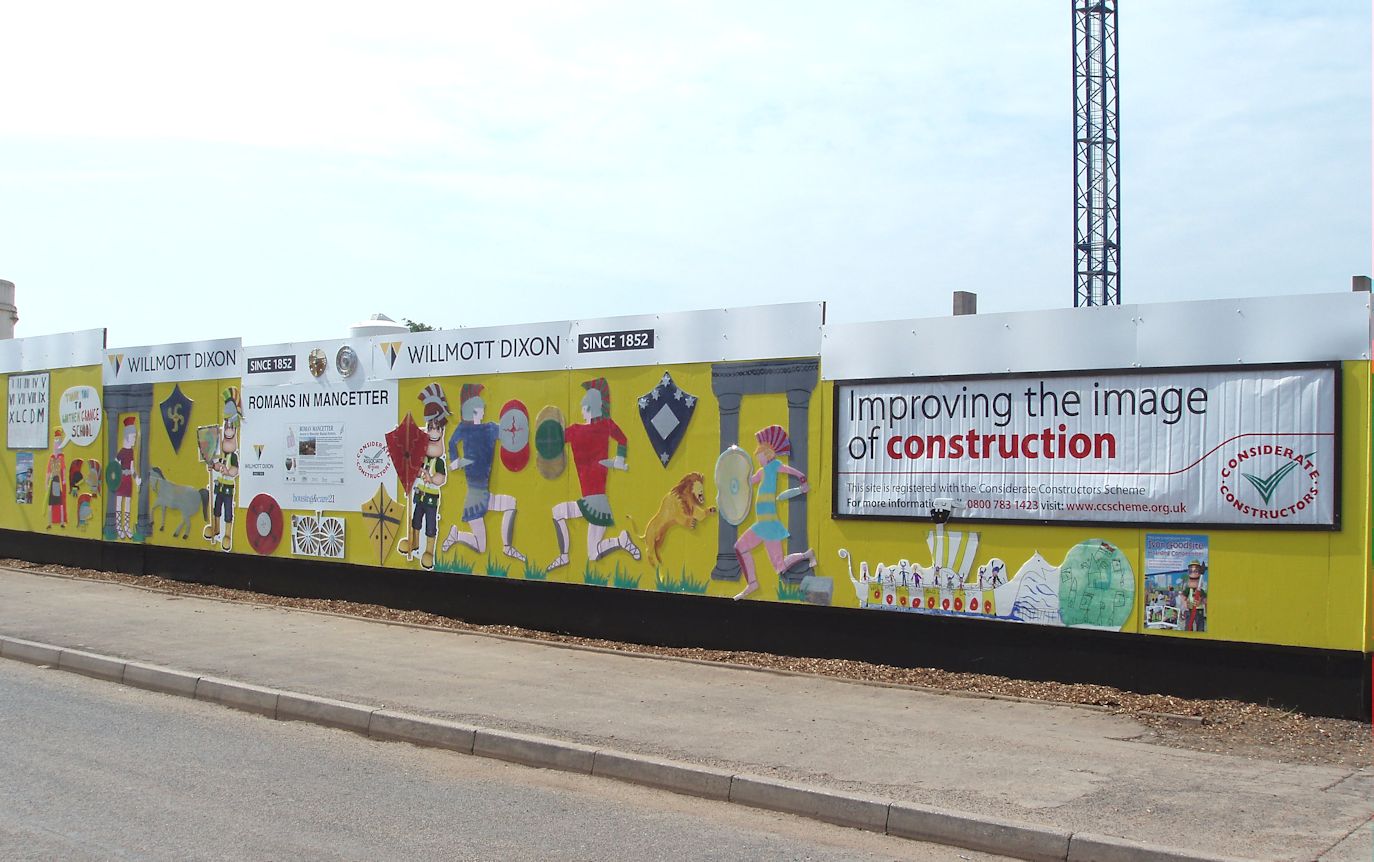 We worked closely with local residents to ensure minimum disruption throughout; the significant efforts of our site team to ensure the local community was kept involved and updated resulted in the scheme winning a 'Gold' National Site Award from the Considerate Constructors Scheme. Our lead project manager, Jim Donnelly, was nominated for a construction manager of the year award 2016!
Community engagement plays a big part on all our projects and throughout the contract period we provided site visits, work experience placements, we also worked closely with the local schools to raise awareness of site safety, with mascot Ivor Goodsite to help convey the message. The young people were also involved in an inter-school competition to name the scheme, which was won by the local Race Leys Junior School.
We are also very proud of the positive impact we had on the local economy creating employment opportunities for several local residents, including a gate person, site labourer, fork-lift driver and trainee site manager; making a dramatic difference to their lives. Overall 86% local labour was used and 79% local spend was within 40 miles of the site.
CCS praise
Comment from Considerate Constructors Scheme for 2015 GOLD National Site Award Winner:
"The complexity of the site operations required a high level of planning an organisation, which also brought together the various trade companies and individuals to deliver a wide range of community support initiatives. These included many goodwill gestures for nearby residents, donations to a golf tournament and support for a local fundraising garden party. The site arranged an inter-school competition to name the new development, with a prize awarded to the winning school and Ivor Goodsite attending the naming ceremony. Site visits for local schoolchildren were arranged, work experience placements facilitated, and Job Centre applicants were supported in obtaining CSCS cards."
The CCS also praised the strict cleaning regime and exceptional standards in all sections of the Code of Considerate Practice, 'displaying a first-rate image on behalf of the company and the industry.'
PROJECT HIGHLIGHTS
Won CCS gold for community relationships
Brings to over 7,000 the number of care units built
One of five care homes we built in Warwickshire
UK leader for care and retirement accommodation
PROJECT DETAILS