Rochdale Riverside
Town centre regeneration in Rochdale
Our team of mixed-use construction specialists built Rochdale Riverside, one of the town's most important schemes in a generation.
Developed by a joint venture of Genr8 and Kajima in partnership with Rochdale Borough Council, it includes 200,000 square foot of retail, leisure accommodation and a 520-space car park right in the town centre. Other features are a six-screen cinema, which will sit above the retail units.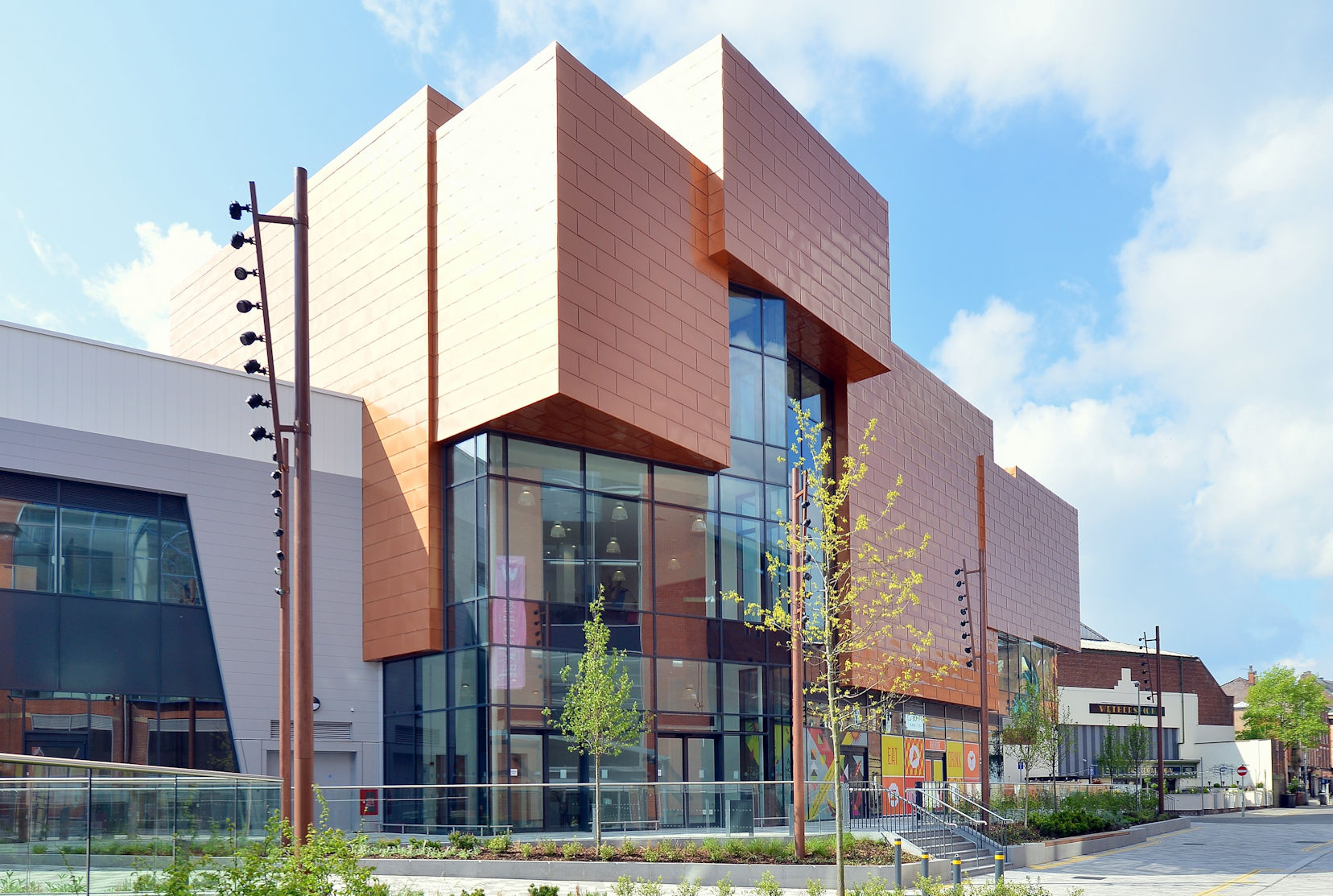 The development, which it is very similar to the scheme we built recently in Beverley, Yorkshire, also comes with a central pedestrian street as a key feature to transform the retail and entertainment offering in the town and encourage further inward investment.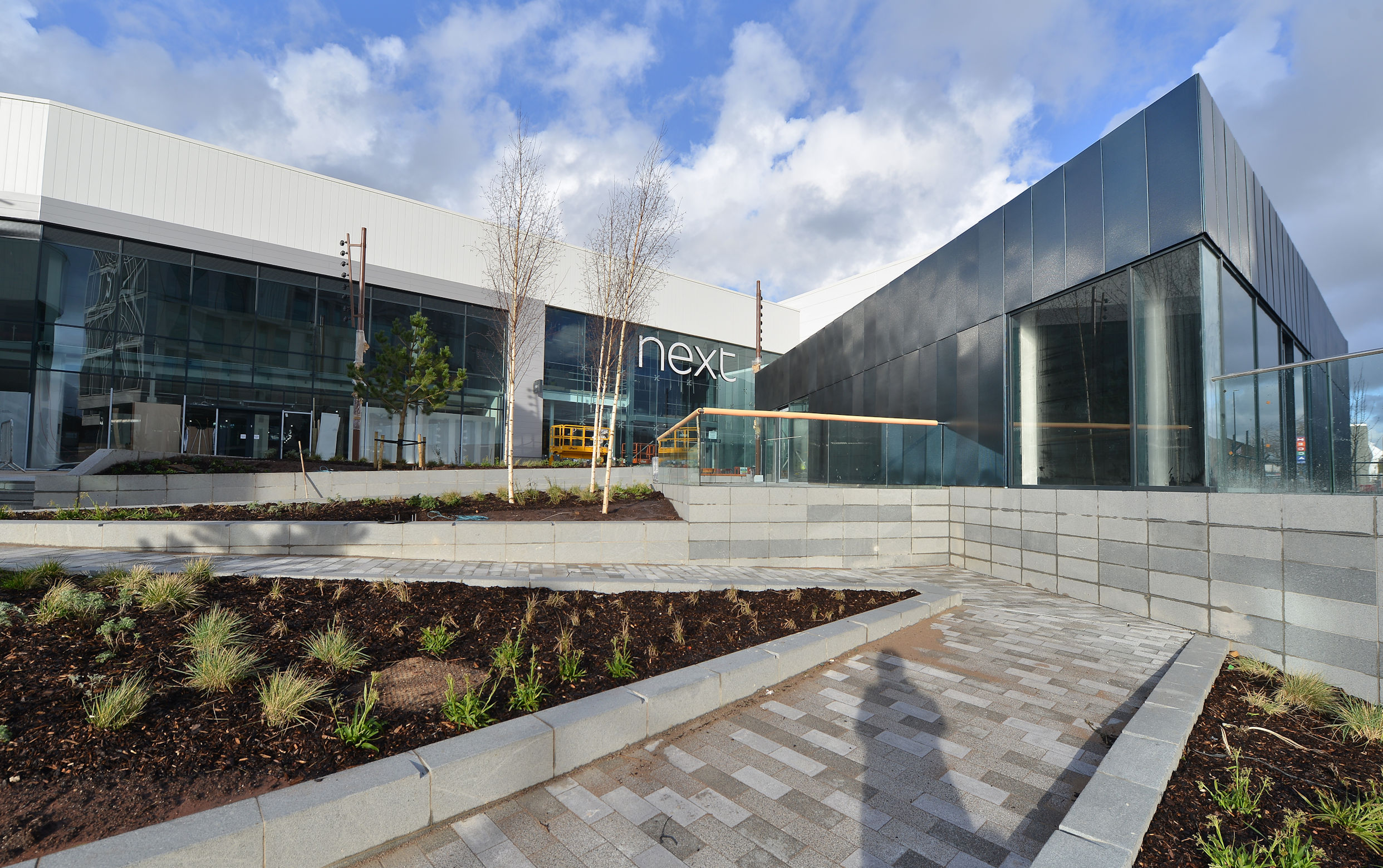 Skills for urban construction
Our team started 26th February 2018, where the first six months saw them diverting services, constructing a new road to allow the existing roads to be closed and remediating the ground where the old bus station and council offices use to stand.
Our solution for the ground conditions involved removal of old foundations and piles which required a 3.5metre dig over the whole site to ensure our new piles could be drive with no obstructions.
The first phase was the leisure element, which included restaurants on ground floor, urban golf on the first floor and cinema on the second floor. They were all clad with composite panels with copper effect shingles. Next was the retail section which would contain the shops like Next, JD Sport, River Island and Boots.
Then the focus was on the Marks and Spencer that needed to be handed over for 8th November 2019 so they could complete their fit-out for opening on 6th April – earlier then our contractual date but we were determined to get the retail giant operation as soon as possible.
Local spend
As with all Willmott Dixon projects, our team will focus on using local companies wherever possible to deliver the project and expects to spend over £20 million directly with companies over the Greater Manchester area including groundwork, steelwork, roofing and cladding.
As part of that process, we will host a 'Meet the Buyer' event which will give local companies an opportunity to find out more about the work packages.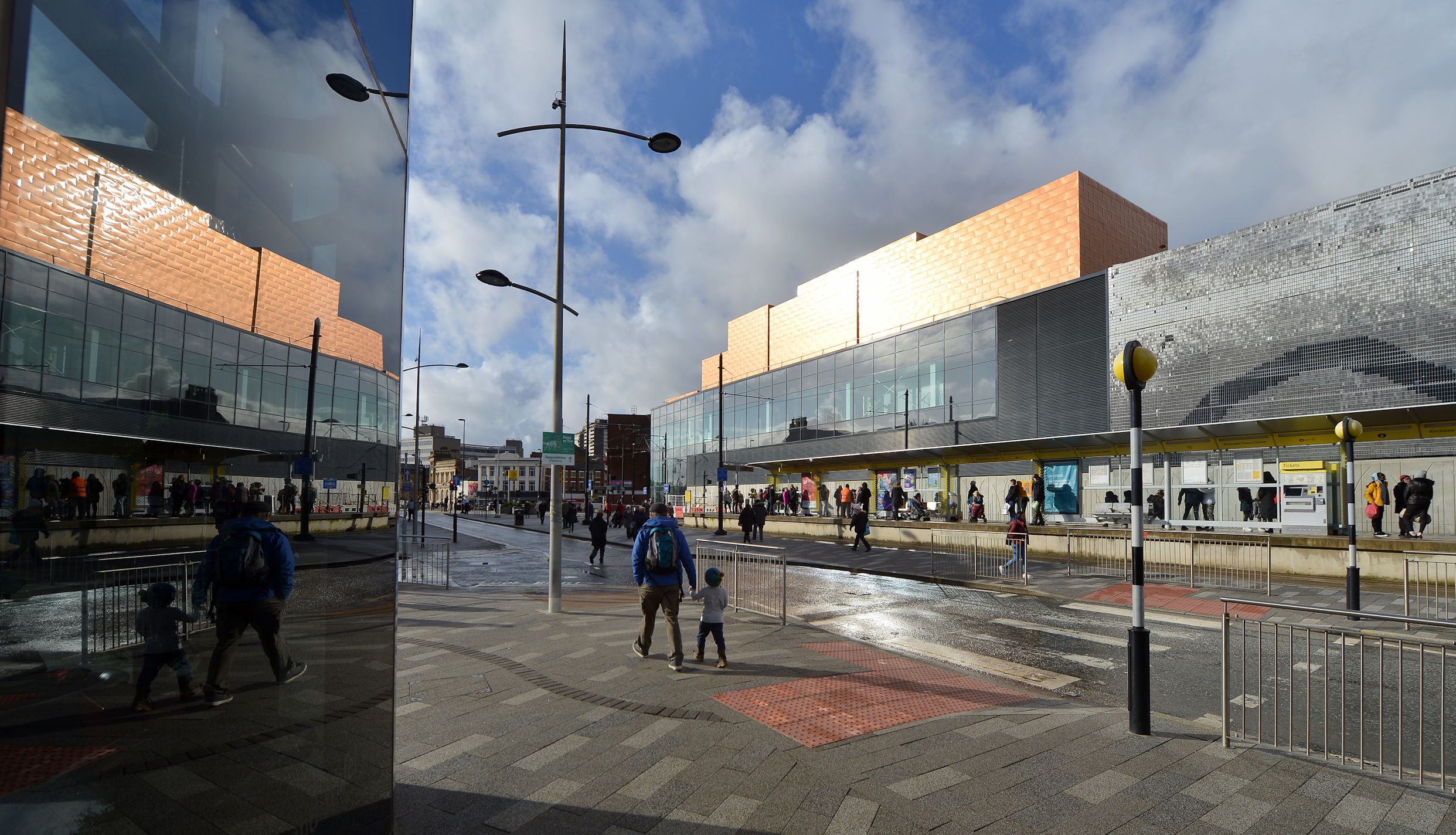 This is the latest in a series of similar developments we have built in recent years that have transformed towns and cities, including Beverley, Keynsham, Cardiff, Lincoln, Romford, Woolwich and Redcar, with the Keynsham development named 'Best of the Best' at 2015 BCO National Awards.
Anthony Dillon, managing director of Willmott Dixon in the North West:
"This flagship project is a fantastic new addition for the town as well as a catalyst to encourage new inward investment."
PROJECT HIGHLIGHTS
200,000 sq ft of retail and leisure space
Landmark regeneration for Rochdale
Encouraging new inward investment
Includes M&S, JD Sports and 6 screen cinema
PROJECT DETAILS
CONTACT US
Hollinwood Business Centre, Albert Mill, Albert Street, Hollinwood, Oldham, Lancashire
OL8 3QL
Tel: 0161 947 3960
Fax: 0161 947 3961