Somerset Energy Innovation Centre 3
Further 1,200 square metres of industrial and collaboration space to support Somerset's green growth hub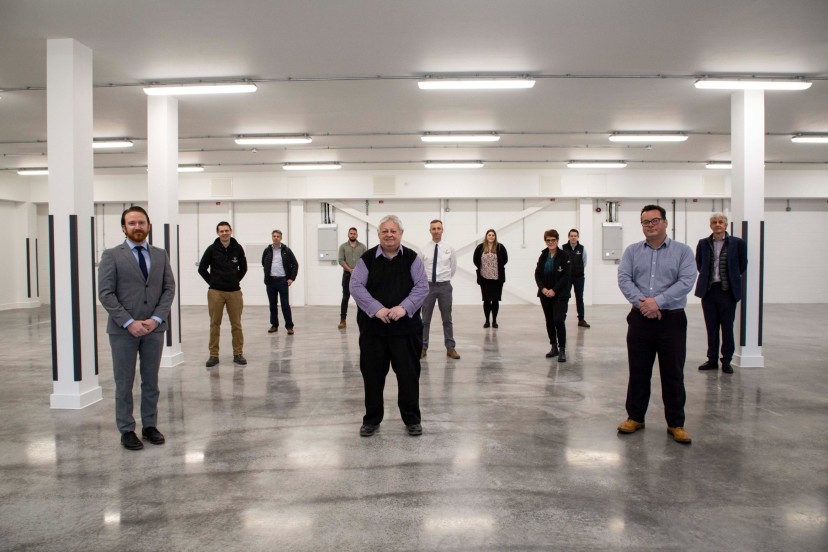 Our team with the customer at SEIC 3
Having delivered phase two of the Somerset Energy Innovation Centre 2 (SEIC2), we collaborated with Somerset County Council to deliver the third phase of construction at the Woodlands Business, Bridgwater, creating a local innovation centre of excellence.
The SEIC is a key part of Somerset County Council's economic strategy as the authority works to make sure the county remains attractive to investors.
SEIC 3 (right) is adjacent to SEIC 2
Three phase programme
To support further development of low and zero carbon technology and industry in the South West, this three-phase programme delivered a local centre of excellence to establish and attract nuclear and other low carbon energy businesses to locate in Somerset, providing dynamic space for businesses growing low carbon energy supply chain.
SEIC 1 and SEIC 2 created 5,000 sq m of flexible office, workshop and meeting space a short distance from Junction 23 of the M5.
SEIC 3 provides a further 1,200 sq m of light industrial and collaboration spaces across three storeys to complement the existing offices, with a focus on robotics. The high-quality business space is aims to foster innovation, collaboration and growth in the clean energy business sector, including Hinckley Point, in response to unmet business needs in and around Bridgwater.
Rich in diversity
An attractive campus development, SEIC is rich in biodiversity, with sensitive landscaping of indigenous planting. Wildlife corridors and an attenuation pond have been constructed to protect newts and support the wetland ecology beyond. With the environment in mind, permeable paving bays have been utilised for the carpark attenuation tank and Solar Photovoltaic Panels installed as a green energy source.
The LEP provided £2,542,755 towards SEIC 3 through its growth deal with the council providing £2,337,862 of match funding through its capital budget.
"Phase three will contribute to local economic recovery and growth. Evidence suggests there is some correlation between higher levels of economic performance and safer communities with lower levels of crime. The SEIC will support the development of Somerset's clean energy sector by facilitating associated business innovation, collaboration and growth."
Samantha Seddon, Service Manager for Economic Commissioning, Somerset County Council
"We are delighted to be able to not only continue our work on the Somerset Energy Innovation Centre by construction our second building there, but also continue our working relationship with Somerset County Council. We are constructing a facility which will allow Somerset to attract the most promising businesses in the energy sector, creating jobs and enhancing the local economy in Somerset."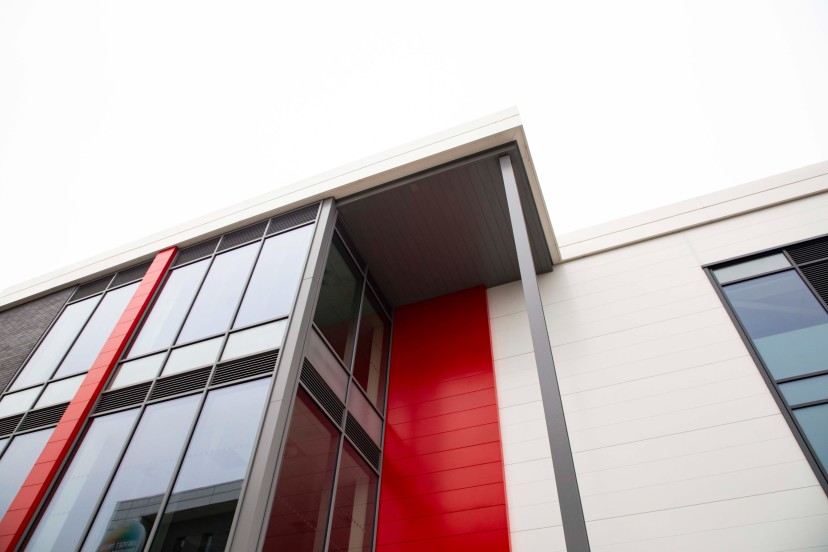 PROJECT HIGHLIGHTS
High-quality business space and support services
Third phased delivered with Somerset County Council
Rich in biodiversity with landscaping of indigenous planting
Solar photovoltaic panels provide green energy source
PROJECT DETAILS
CONTACT US
Eden House, 82 Macrae Road, Eden Office Park, Pill, Bristol 
BS20 0DD
Tel: 01179 349 214
Fax: 01179 277 565