Transforming University of Hertfordshire's Forum building to meet 2030 Estates vision
---
HIGHLIGHTS
Third project in a row at the University
Transform current building into a flagship lecture theatre, breakout areas and creation of two new nightclubs
Will inject a new identity into the University's nightclubs and Student Union
---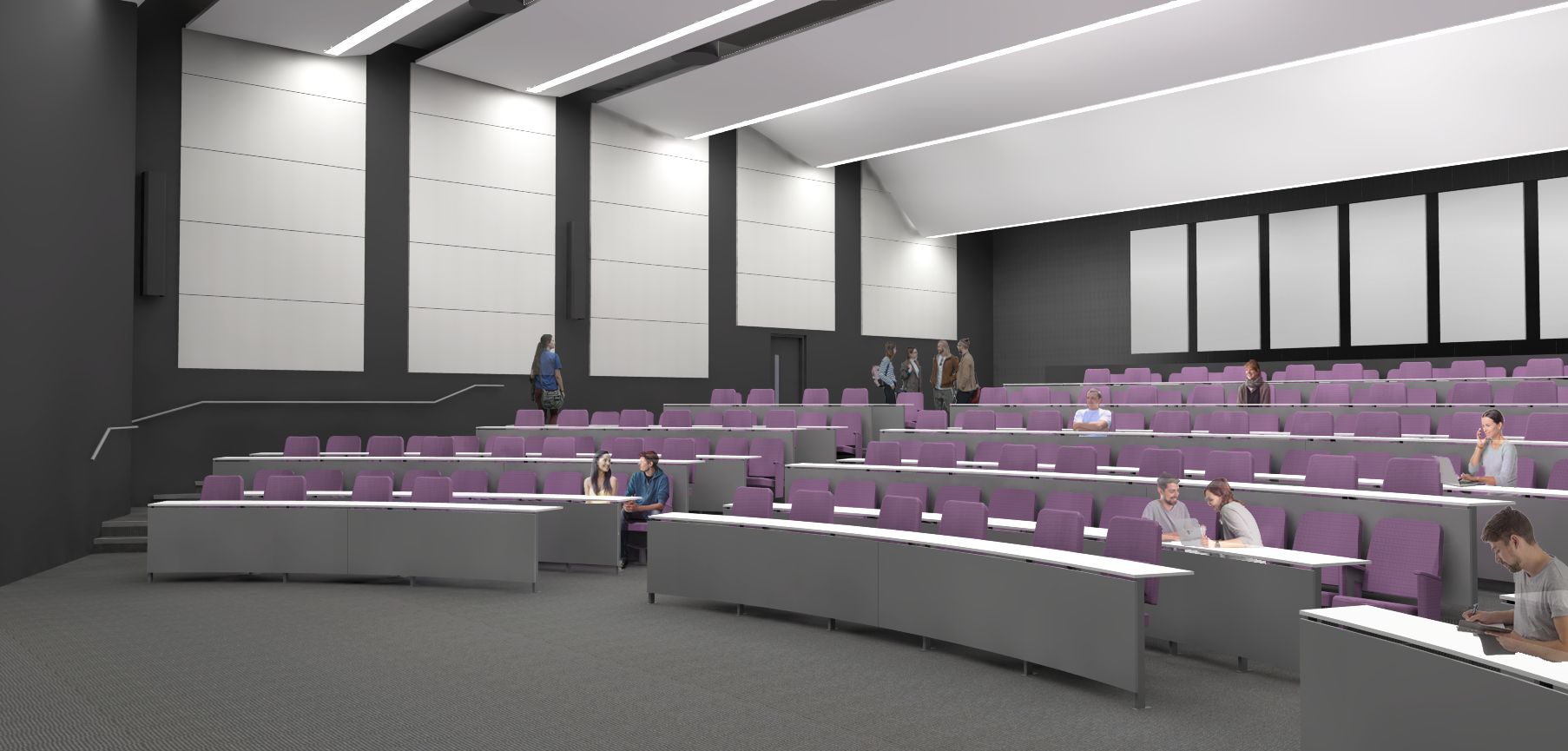 Willmott Dixon are converting parts of the University of Hertfordshire's existing Forum building into a flagship lecture theatre with collaborative breakout areas and the creation of two new nightclubs with refurbished access. Procured through the Scape National Major Works framework, this is the third project in a row that Willmott Dixon is completing for the University.
The goal of reconfiguring the Forum comes as part of the University's 2030 Estates Vision, meeting the principle of 'Delivering more flexible, innovative teaching and learning environments', and is the key driver of the project.
The Forum is currently under-utilised, and the new facilities will see the creation of two new nightclubs on the first and second and a new ground entrance area. The finished building will inject a new identity into the University's nightclubs and Student Union, offering an improved student experience and providing a simpler supervisory regime for security staffing night-time events.
The Forum conversion follows two schemes that Willmott Dixon has completed for the University, the Enterprise Hub and most recently the Institute of Sports building.
Through these projects they have created formal and informal areas to encourage collaboration and communication between students, staff and the business community and a new learning space for all students. As well as new high-performance labs, specialist treatment rooms, and associated office space, meeting rooms and changing facilities.