University of Warwick - Interdisciplinary Biomedical Research Building
In 2020, we completed the new Interdisciplinary Biomedical Research Building (IBRB) at the University of Warwick, which has focused on maximising the delivery of pre-manufactured value (PMV) in construction.
Maximising PMV has a positive impact on the sustainability, logistics and carbon footprint of the build. Factory environments also improve quality control, reduce the strain on specialist trades on site, and result in less site deliveries.
The building has also maximised the use of solar photovoltaic (PV) generation of renewable energy, including an innovative vertical array forming a roof plant scree, helping to drive the university's carbon reduction targets forward.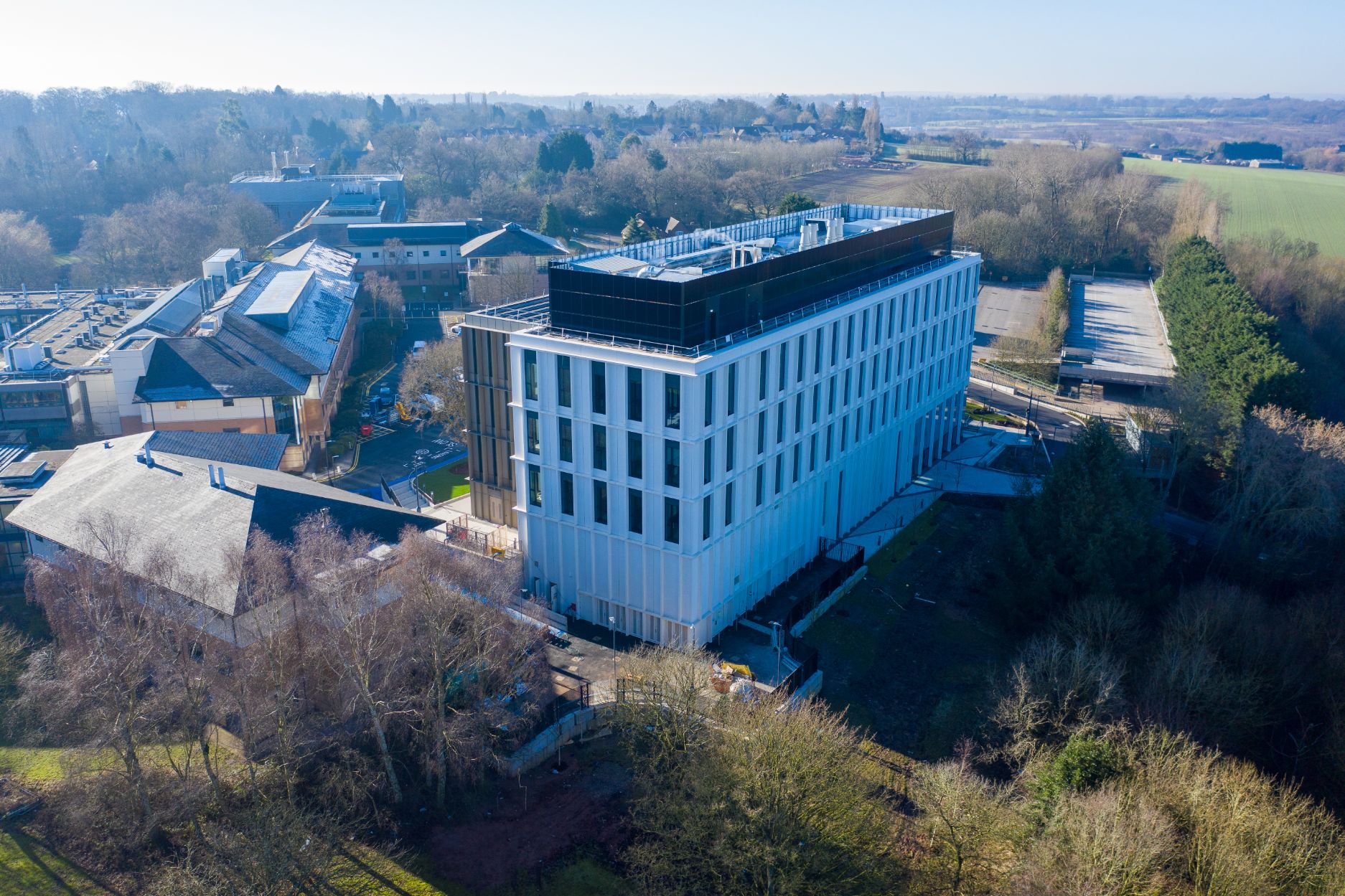 Ashton Rise, Bristol
Our new housing development in Ashton Vale, South Bristol, is reducing reliance on fossil fuels. The use of sustainable technologies is a key feature of Ashton Rise, which uses ground source heat pump technology for heating and hot water at each of the 133 properties . Created using a series of boreholes to extract low grade heat stored in the ground, the heat pumps deliver a sustainable alternative to gas, completely eliminating the use of fossil fuels, while addressing fuel cost affordability issues for residents
The ground source heat pumps produce 3-4kWh of heat energy for every 1kWh of electricity used, making them 300-400% efficient, in comparison to a typical boiler which achieves an efficiency of around 90%.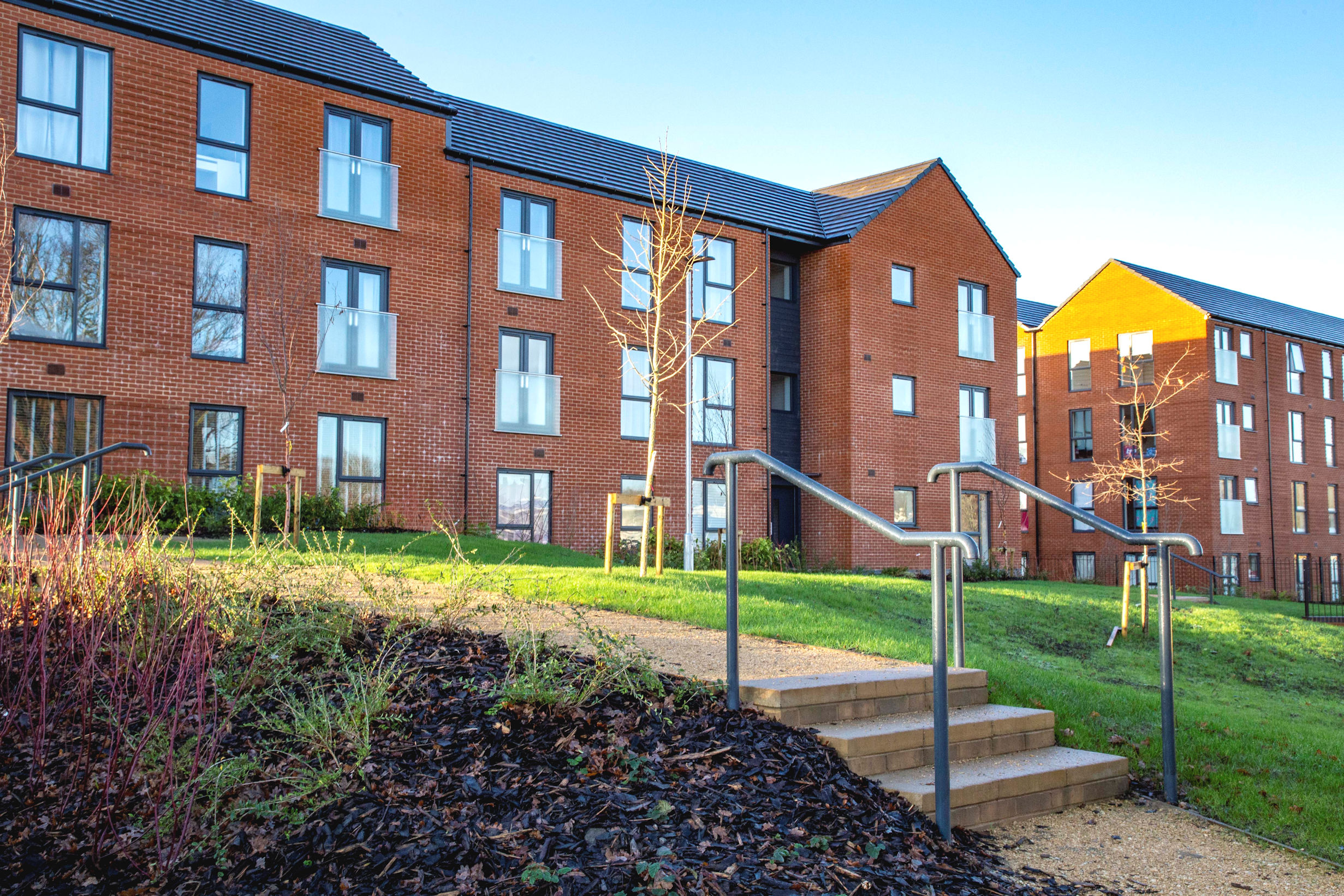 Llys Cadwyn Development
The Llys Cadwyn mixed use development, that has transformed the centre of Pontypridd, has a range of key sustainable design features. Each building has a rainwater tank that stores surface water for secondary uses such as toilet flushing. Two of the buildings have extensive solar PV energy generation, with the electricity generated fed to the four electric vehicle EV charging points, reducing the reliance on grid electricity. Over 60% of the building materials were certified as responsibly sourced with the main elements, such as structural frame, internal and external walls, roof and floors all sourced from certified manufacturers.
The project received a BREEAM rating of Excellent, with an overall score of 73.8%, and a score of 91% in the energy category. There was a recycled content of 17.34% in the building materials used, which was verified by the Waste and Resources Action Plan recycled content tool.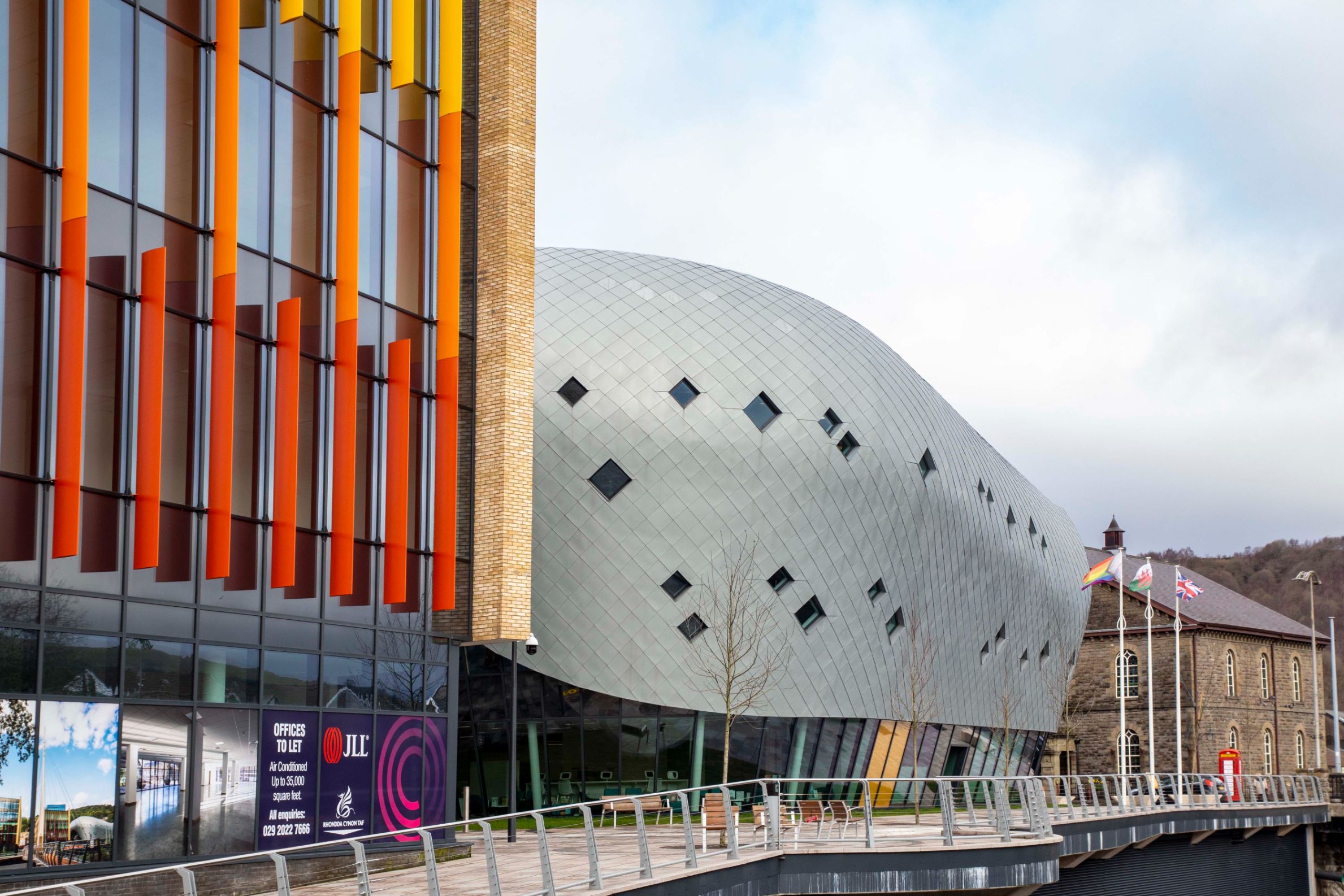 Dixons Trinity Academy
Our team in the North received the Department for Education's award for Going Above & Beyond in Covid-19, for their work at Dixons Trinity Academy in Leeds, which saw the project handed over six weeks ahead of the contract completion date. The Academy covers an area of 40,000 square metres and will cater for 420 primary school pupils and 560 secondary school pupils.
During the build, our team carried out a range of community activities, including school visits and mock interviews. In fact, the class that started at Dixons Trinity Chapeltown in 2017 have signed their names on the building as the first class to start and finish their education at the school.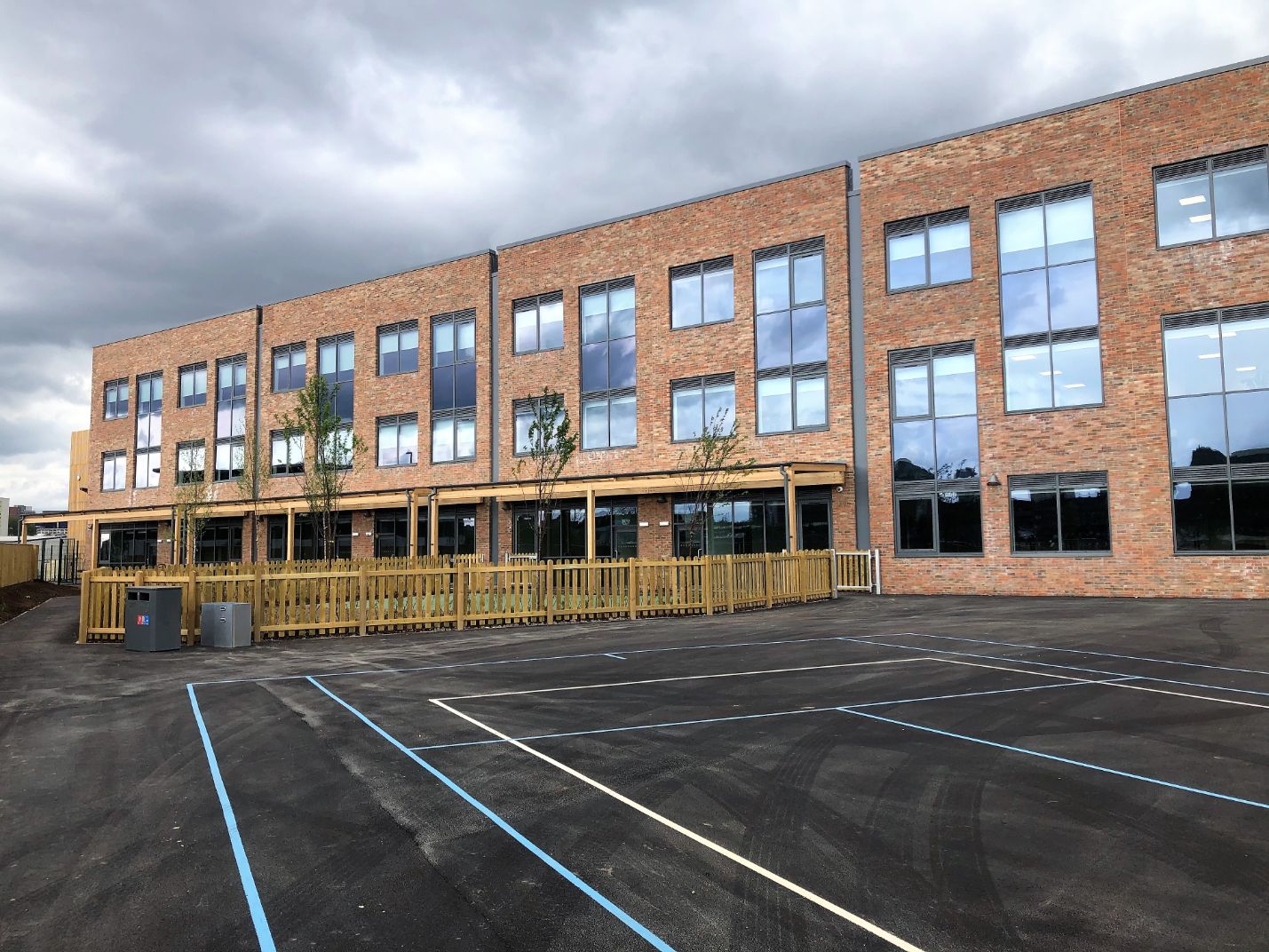 Riverside House
Our Interiors business carried out the Cat A fit out and refurbishment of Riverside House, a landmark commercial office located adjacent to Southwark Bridge.
Working in a live environment, the project included the demolition of existing cladding, balconies and parapets before infilling an existing atrium, building extra floor space and installing new curtain walling. A biodiversity wall was also created.
The project started in June 2019, completing in December 2020. The site team embraced the Construction Leadership Council's Site Operating Procedures to implement Covid-19 safe working requirements. Measures included specialist deep cleans, sanitation stations, one-way systems and reallocating all roles that could be performed from home.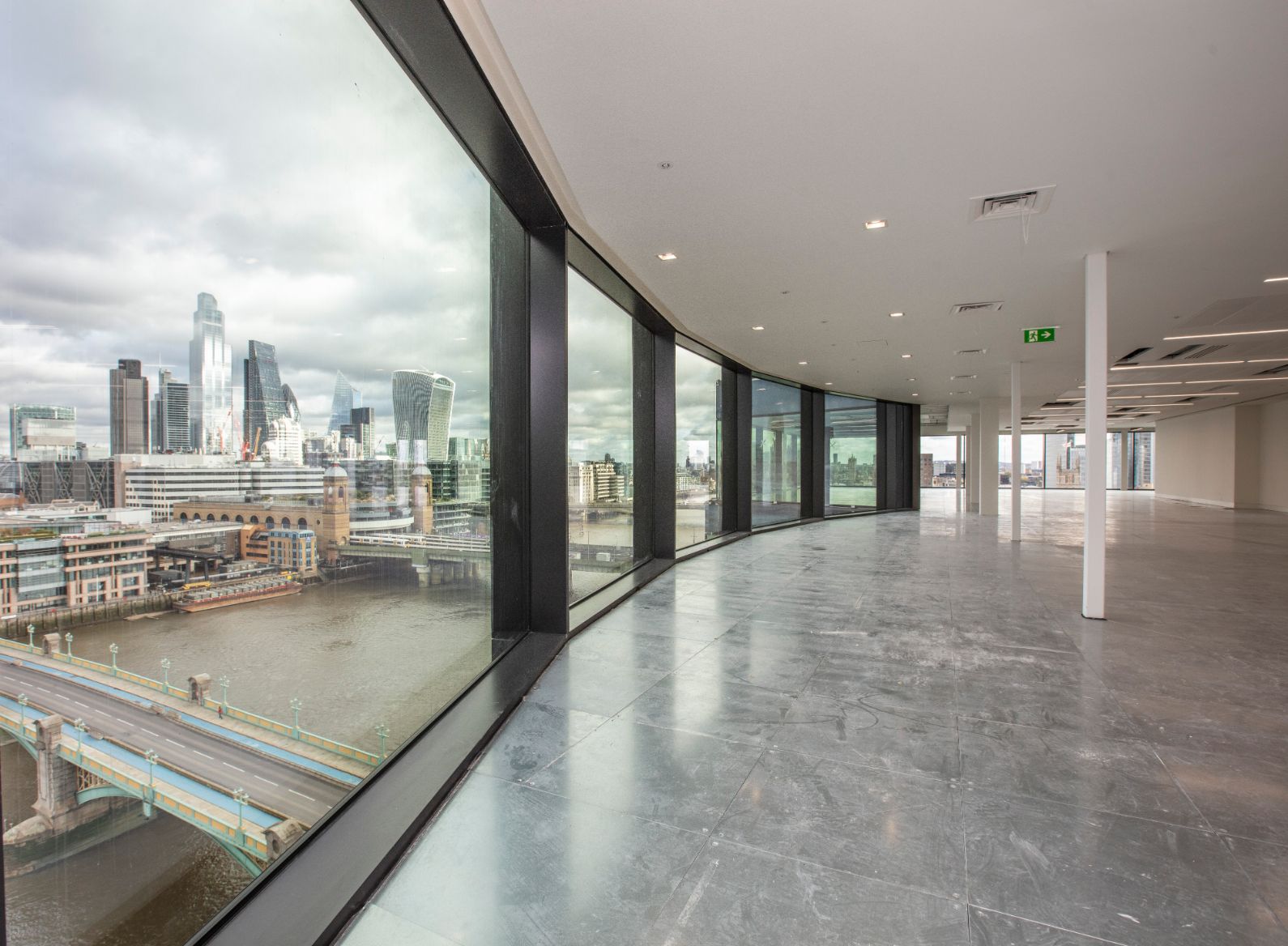 Delamere Forest
We created a new visitor welcome hub at Delamere Forest, which put sustainability at its heart. Complete with rooftop solar panels, a timber frame, ground source heat pumps and a sustainable drainage design with rainwater harvesting, the new hub provides an important destination for nearby communities.
Paddy Harrop, Forest Management Director for Central District, said: "The new visitor hub is the most significant investment for Forestry England this year and shows how important Delamere Forest is as a visitor destination. It's an important green space for people living in nearby cities and towns to come and enjoy, and these new facilities will really improve their experience."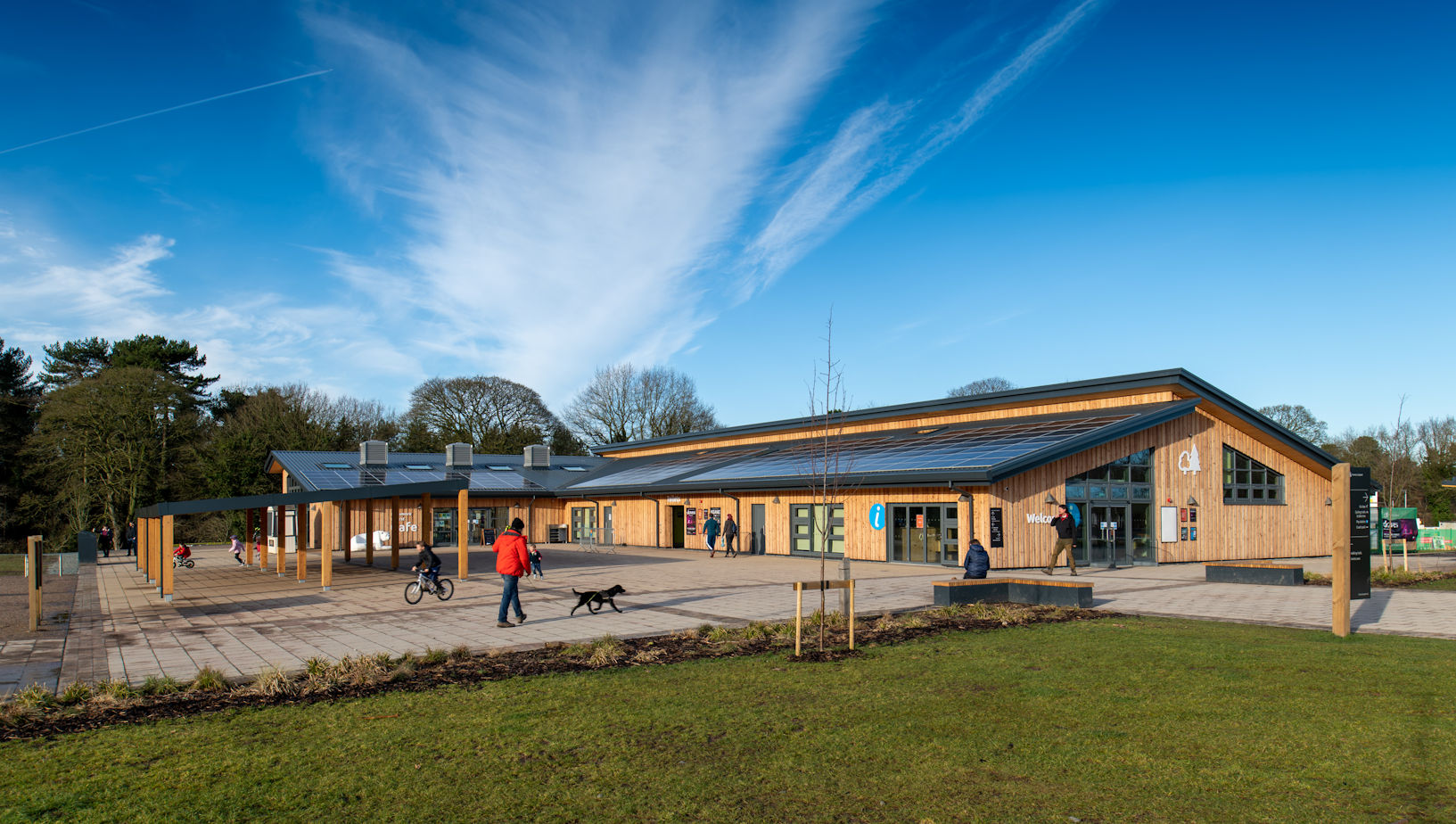 Read more about our newly trademarked EnergySynergy™️ approach and our Community Energy Solar solution, both designed to help deliver net zero carbon buildings in operation.
Find out more about our exemplar, low carbon buildings in our Brilliant Buildings, Delivering Sustainability issue.