Our supply chain partners are an extension of our business; without them we cannot deliver great service and brilliant buildings. However, their day-to-day activities on our projects emit almost 100 times more carbon
than our own direct emissions. Our ambition to achieve zero carbon in our own operations will only have real impact if we share our experience and collaborate to eliminate carbon throughout our supply chain.
Supporting our supply chain to reduce carbon
Our ambition is for our supply chain to achieve net zero operational carbon by 2040.
We commit to reducing emissions from purchased goods and services by 55% by 2030 and by 100% by 2040 from a 2018 base year. In line with our science-based target, we are measuring these using emissions from purchased goods and services from our category A suppliers. These are the suppliers who we work with most closely and they make up at least two-thirds of our overall scope 3 emissions.
In 2021, we worked with our supply chain partners to examine the carbon footprint of their products and help them take steps to reduce carbon in their operations.
| | | |
| --- | --- | --- |
| | 2018 (Baseline) | 2021 |
| Willmott Dixon Purchased Goods & Services (Cat A Suppliers)(1) (tCO₂e) | 825,410 | 749,803 |
1. In line with the Science Based Target, this includes purchased goods and services from category A suppliers (which makes up at least two thirds of scope 3 emissions).
The Carbon Trust Supply Chain Standard
In March 2021, we became the first contractor, and one of only three companies globally, to achieve Level 3 of the Carbon Trust's Supply Chain Standard. The Standard recognises organisations which can demonstrate that they are measuring, managing, and reducing carbon emissions from their supply chains. To achieve the standard, we worked with our supply chain partners to support their environmental plans; all ground worker supply chain partners who we work with most closely are developing plans to reduce diesel by 2025 and eliminate it by 2030.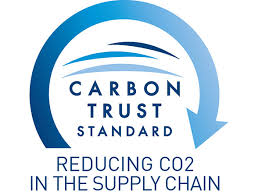 To achieve Level 3, we worked closely with two of our category A supply chain partners; TJL Plastering and McDermotts Building & Civil Engineering. Together, we created carbon management plans which included measures to reduce fuel use on site, reduce office energy use and create a more sustainable approach to transport. Both partners reported significant carbon and cost savings between 10-20%. We also examined the embodied carbon of the materials purchased on their projects, with a particular focus on concrete, developing carbon reduction strategies as a result. Read more about our work supporting McDermotts, here.
Supply Chain Sustainability School
We are a founding member of the Supply Chain Sustainability School. This virtual school provides free training on a range of environmental and social topics for the industry's shared supply chain. The school comprises more than 5,000 subcontractors. At the end of 2021, 147 companies in our supply chain were members of the school. 29 are gold members, 58 silver and 10 bronze.
In 2021, we supported the development and launch of the Supply Chain Sustainability School's carbon emissions reporting portal and encouraged our top 150 partners to use it in addition to the free support and training available.
Reducing embodied carbon
The materials used in construction all have a backstory. Their extraction, manufacture and transport all create greenhouse gas emissions. The same is true for deconstruction and disposal at the end of a building's life. This is known as embodied carbon.
In 2021, we worked to reduce embodied carbon on our projects. Increasingly, we are completing lifecycle carbon assessments on projects where we have early design involvement, and our aim is to reach 100% by the end of 2022. Our pre-designed Collida buildings are achieving a 20% reduction in embodied carbon, compared to the London Energy Transformation Initiative (LETI) standards.
Our work on the Interdisciplinary Biomedical Research Building (IBRB) for the University of Warwick is a good example of reducing embodied carbon. On the project, we used hybrid timber and concrete frames, which have lower rates of embodied carbon in comparison to steel and concrete, with the timber capturing 398 tonnes of CO₂. The materials were also sourced responsibly. The glulam frame with cross-laminated timber floors, stairs and roof comprises 482m³ of sustainable sourced spruce softwood from European forests (242m³ CLT and 240m³ of Glulam timber), with maximum pre-manufacture of the components being carried out at WIEHAG's high-tech factory in Austria.
More on our approach to sustainable procurement can be found here.
ConcreteZero
We're a founding member of a new global initiative, ConcreteZero. Launched by The Climate Group, in partnership with World GBC and WBCSD, the aim of the initiative is to reach 100% net zero concrete by 2050. ConcreteZero will work to improve our industry's approach to embodied carbon, through setting industry-level targets and creating a reporting standard so that we can measure change.
Research and development
Solar photovoltaic panels (PVs) are an important pathway to net zero. They form a key part of Willmott Dixon's offering, Community Energy Solar. However, like any other product, their installation comes with an embodied carbon impact: the greenhouse gas emissions associated with production, construction, in-use and end of life stages of the panels alongside any supporting equipment. We worked with Elementa to conduct research into the embodied and operational carbon impact of roof mounted PV installations. Find out more.