In 2021, we saw an increasing demand for sustainable design.
Passivhaus
In 2021, we won two new Passivhaus projects. Passivhaus buildings are built with high levels of insulation, high-performance windows with insulated frames, airtight building fabric, and a mechanical ventilation and heat recovery system, which help to reduce carbon emissions. We're delivering passivhaus homes for Caerphilly County Borough Council, which will result in low energy bills for tenants and support the growing need for affordable housing in the county borough.
Another is Spelthorne Leisure Centre, which will be the first wet and dry leisure centre to achieve the Passivhaus standard in Greater London and is designed to consume up to 70% less energy compared with a standard new building.
Finally, we're delivering the University of Oxford's St Peter's College, where we will be creating two four-storey buildings to the ultra-low carbon Passive House Institute Low Energy Building standard.
We have a track-record in delivering buildings to the Passivhaus standard. Read more here.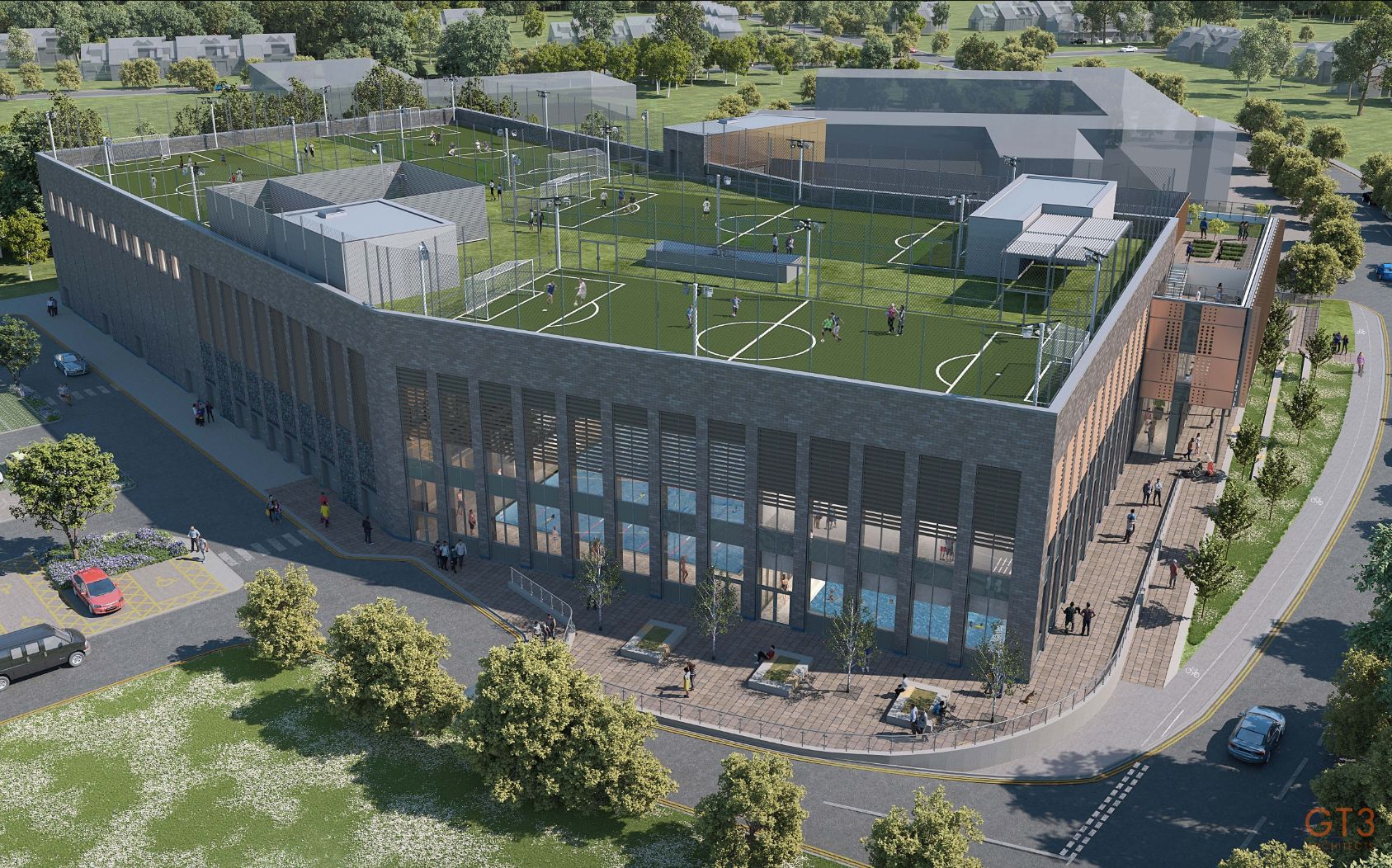 [Above: A rendered image of Spelthorne Leisure Centre]
Community Solar Energy
Customers are choosing our innovative, capital cost free Community Solar Energy model. Our offering means customers can effectively purchase the energy generated by photovoltaic panels on their buildings from a local social enterprise community group, which means they don't have to invest directly themselves in solar power, nor maintain it themselves, but they reap the benefits of generating their own renewable electricity. Bristol Beacon, an iconic music venue in the city, is aiming to be one of the first projects to use the scheme, supporting their aim to become the first carbon neutral music venue in the UK.
Closing the performance gap
Energy Synergy™, our approach to closing the performance gap, is helping our customers reduce the emissions of their building during occupation. Now included as standard practice on every non-domestic project, our approach is helping to unlock significant carbon and cost savings. Performance monitoring is now well underway on the University of Warwick's Interdisciplinary Biomedical Research Building (IBRB) building, which we completed in March 2021, following excellent results on the University's Sports and Wellness hub.
Net zero carbon operational buildings
A combination of low-carbon design, performance monitoring and renewable energy options, will enable us to deliver buildings that are net zero carbon in operation. We began constructing our first net zero carbon in operation projects: Silverwood School, for Wiltshire County Council, and Lancashire-based Tarleton Academy, which is a pilot for the Department for Education's net zero carbon policy for future schools. We're also working with Inspired Villages and Legal & General Capital to deliver our first net zero carbon retirement village in Caddington, Bedfordshire.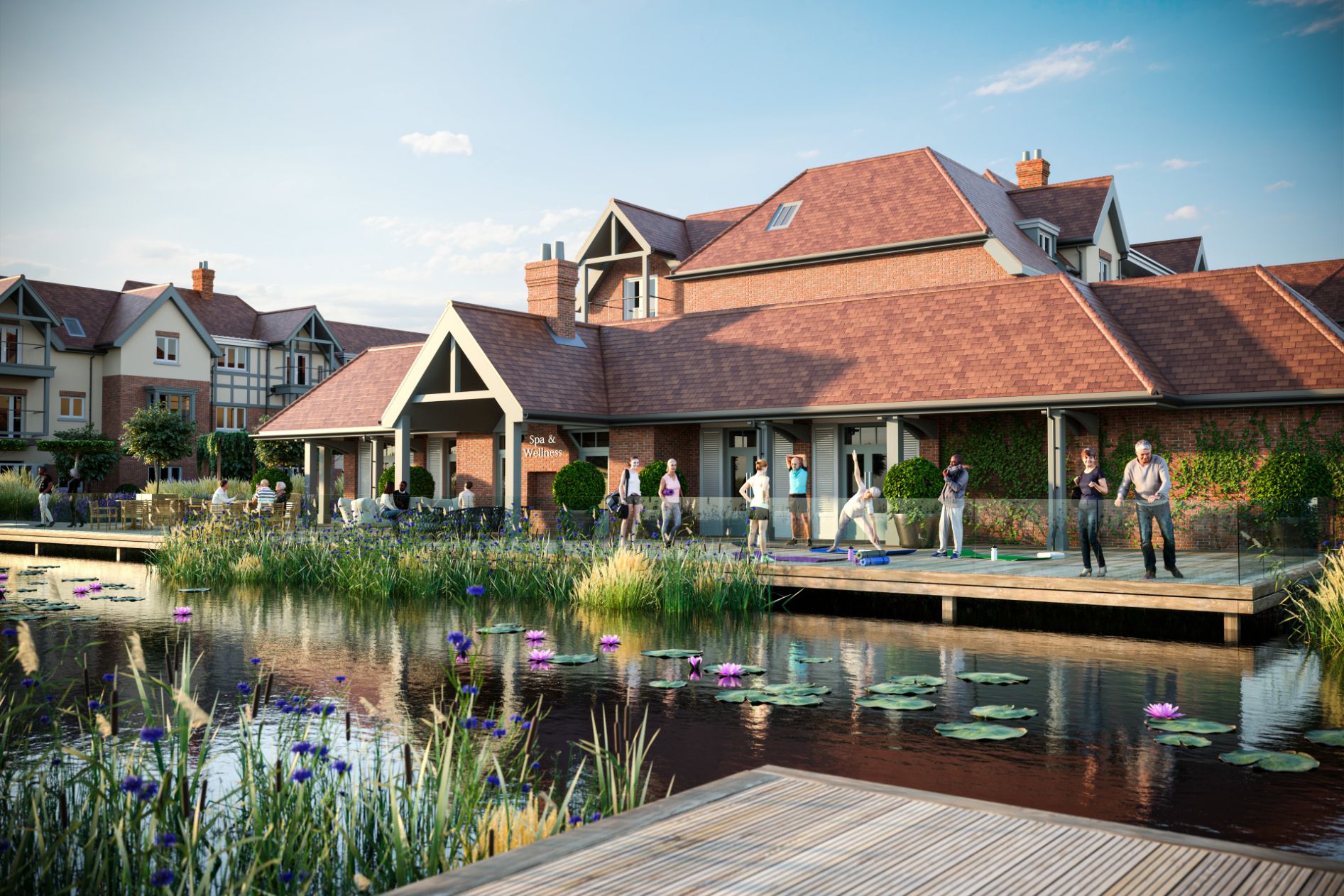 [Above: a rendered image of the net zero carbon retirement village]
Decarbonisation
We're working with Oxford City Council to deliver an extensive decarbonisation programme across four leisure facilities; Ferry Leisure Centre, Leys Pool and Leisure Centre, Barton Leisure Centre and Hinksey Outdoor Pool. We are slashing the Council's carbon emissions by installing water and air source heat pumps to significantly reduce fossil fuel consumption. Read more about the project here.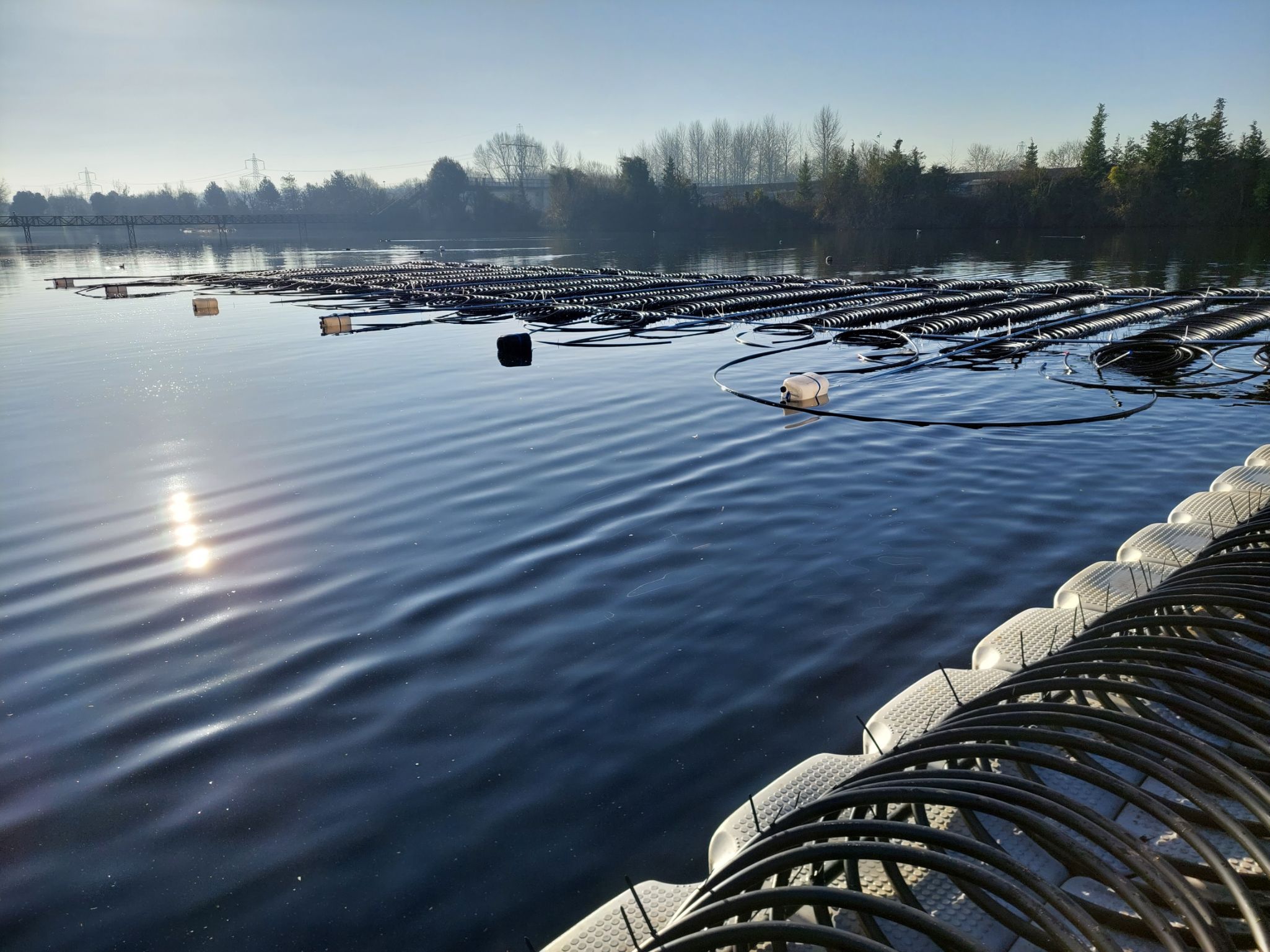 First off-grid, renewable pod
James Vosper, Management Trainee in our London & East region created our first off-grid, renewable energy powered net zero carbon building; the Now or Never pod. With a strong team, including 25 supply chain partners, James designed and built the classroom pod for Pixbrook Academy in Central Bedfordshire. Donated to the school as part of our annual community challenge, Pixbrook now has a self-sufficient, sustainable resource which can be used for additional classroom space. The pod is powered by 100% renewable energy, with eight solar roof panels and is designed to meet Passivhaus Retrofit standards in terms of the fabric, airtightness and thermal efficiency.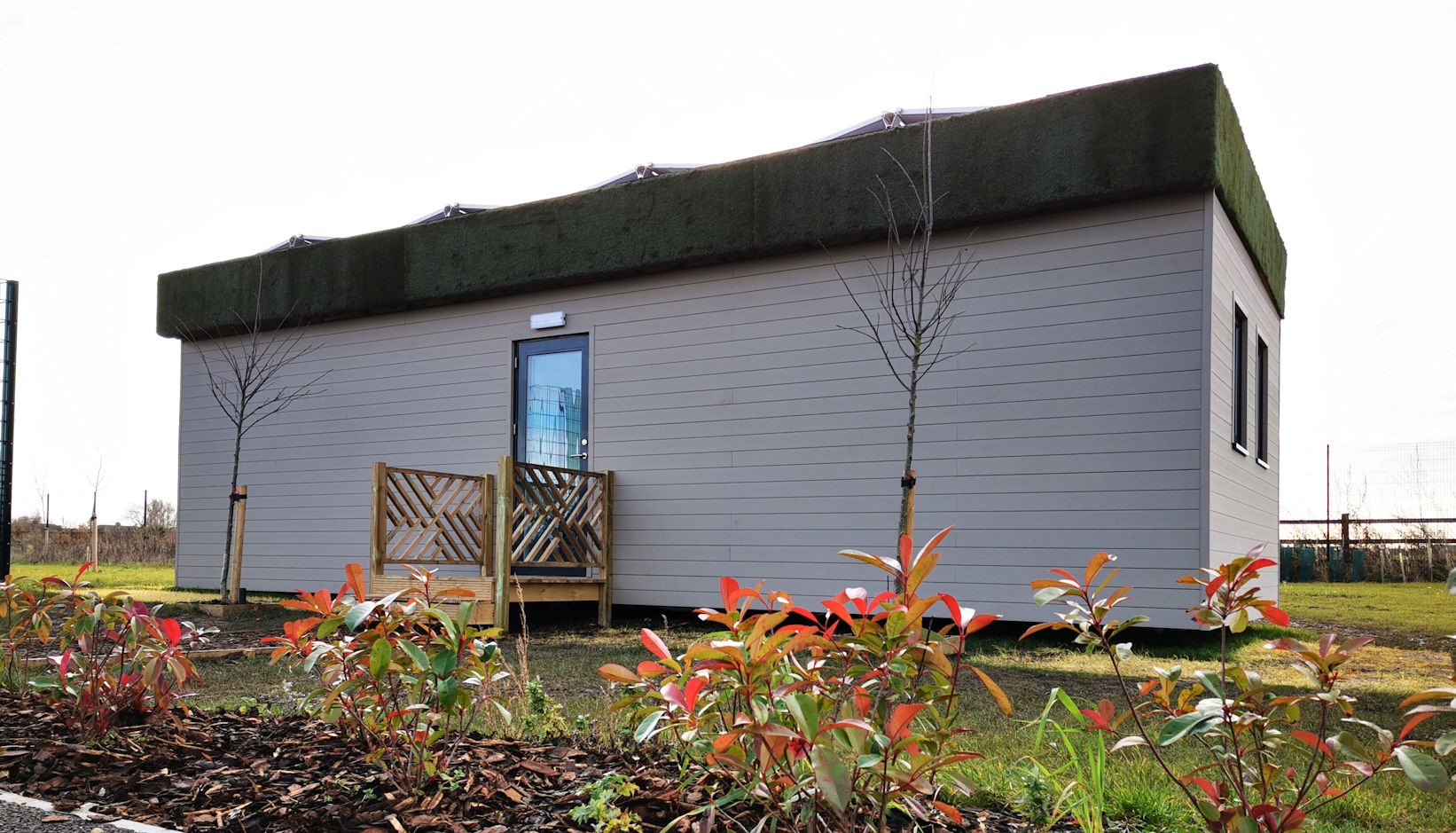 Award-winning projects
In 2021 our projects were recognised for their social, environmental and design impact.
University of Warwick's IBRB scooped the Green Building Project of the Year Award at the BusinessGreen Leaders awards 2022.
The Royal Institute of British Architects (RIBA) crowned our Town House for Kingston University the winner of the 25th RIBA Stirling Prize. Read more about the building, here.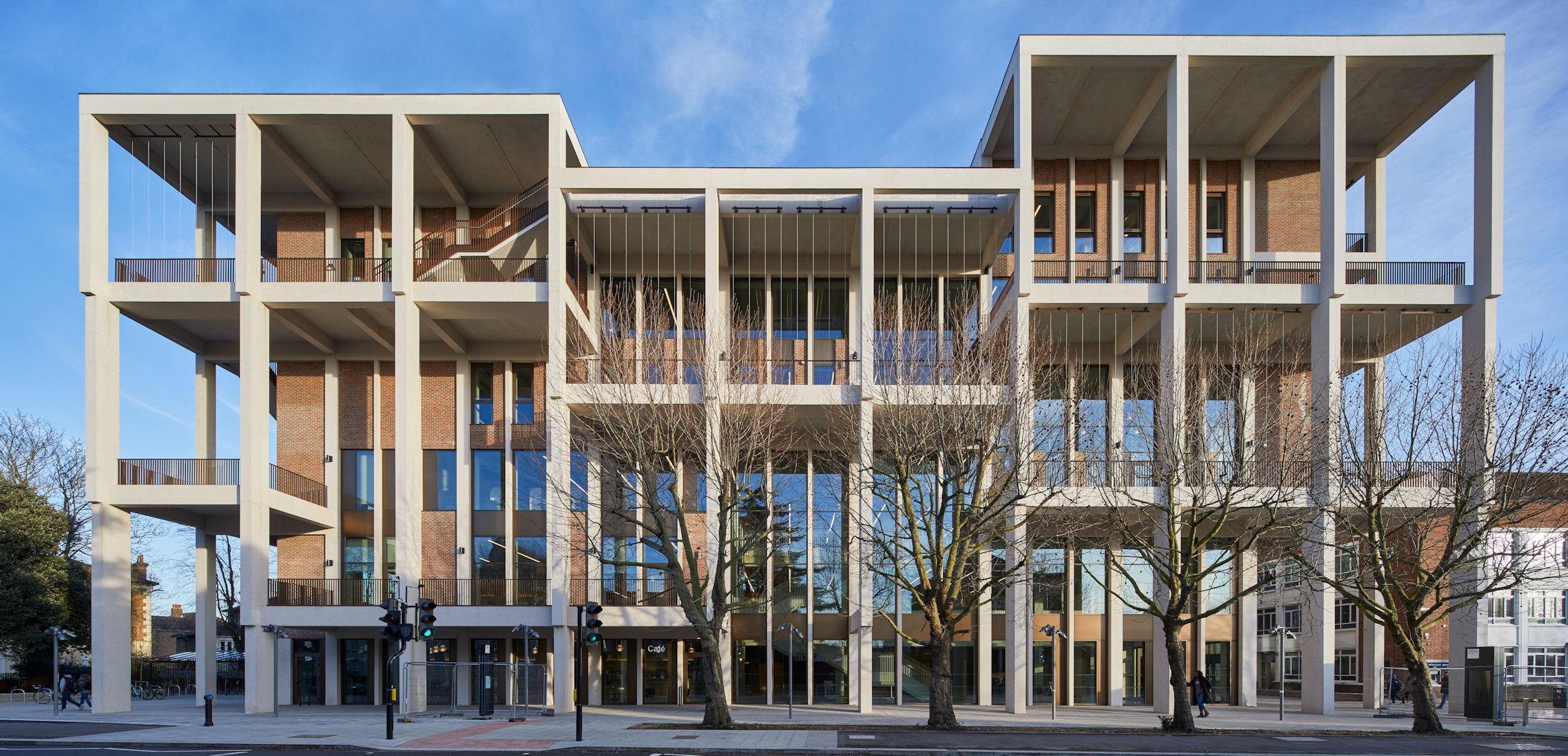 Our Pears building, Immunity and Transplantation Research Facility in Hampstead, London won Construction News Awards' Project of the Year (over £50m) and the Interdisciplinary Biomedical Research Building at University of Warwick took home Project of the Year (£20m-£50m).
Delamere Forest Visitor Centre project for Forestry England, scooped two regional awards; New Build Sustainable Development at the Chester Civic Awards for Design and Conservation and the Value Award from North-West Regional Construction Awards.