A centre which helps prevent loneliness among elderly members of the Southwark community has been given a new lease of life, thanks to a project by our team from Interiors in partnership with Thames Reach.
In addition, 10 vulnerable women who are either homeless, living in shelters or overcoming mental health issues, were given a variety of training to improve their job prospects before gaining two weeks of work experience alongside our people refurbishing Age UK's Healthy Living Centre in Bermondsey.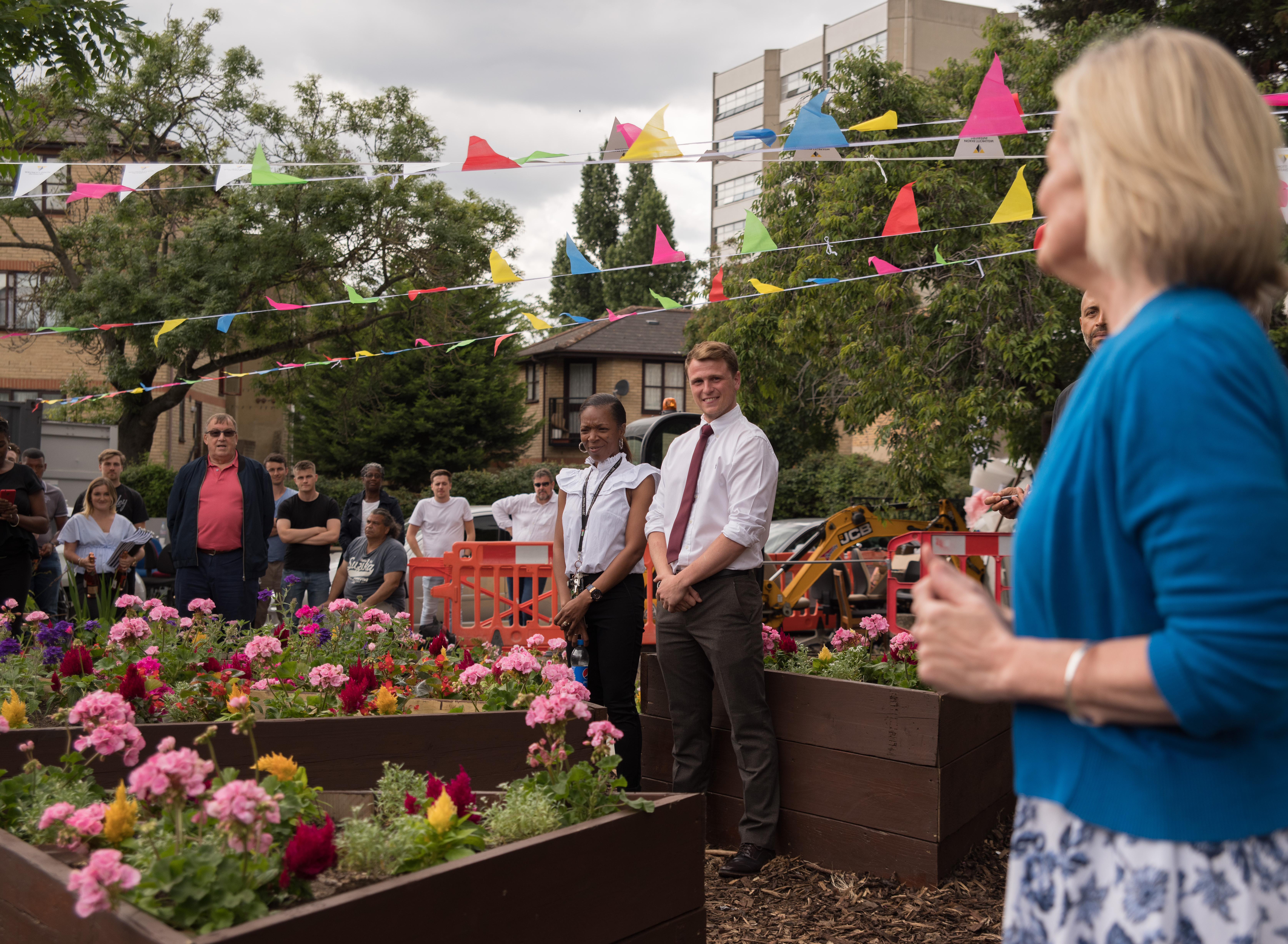 Susan Underhill, deputy chief executive of Age UK Lewisham & Southwark, concluded:
"The legacy from this work will live on for a very long time with the relationships that have been developed through the work and most importantly with the range and scope of activity we can provide in the community for older people of all ages and abilities."
All of the women said they felt more confident about getting a job in construction afterwards and six have since secured apprenticeships.
The makeover, led by our management trainee Connor Lambourne, has transformed the tired-looking 1970s centre, which provides daily classes and activities to combat isolation and loneliness.
It had not been refurbished since it was first opened. The whole centre, including a hairdresser's, kitchen and charity shop, was given a spruce up, anti-slip flooring was laid and the toilets were made fit for disabled people. The alzheimer's and dementia memory garden and allotment was also transformed.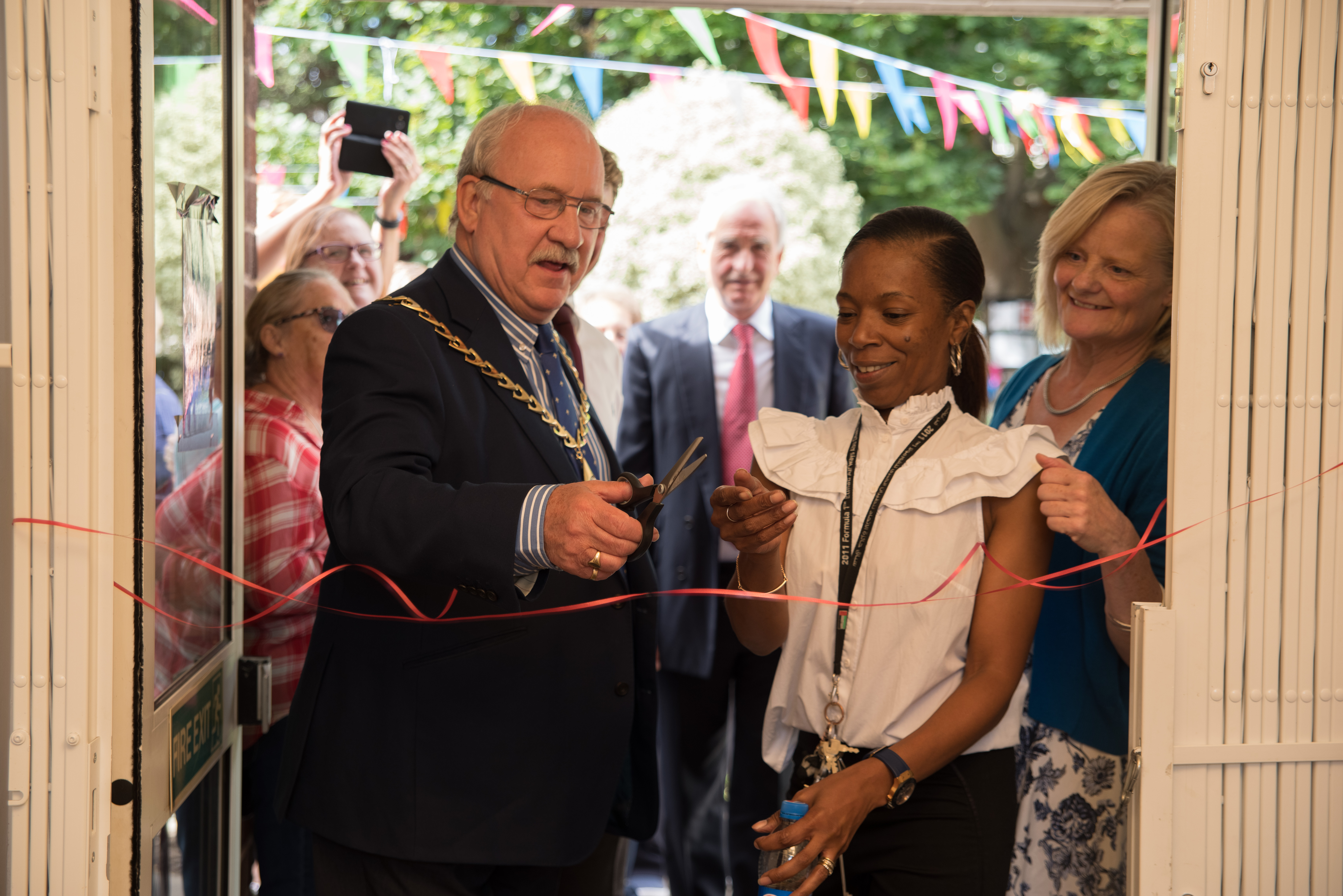 Neil Coyle, the local MP, was certainly impressed. He said:
"Connor's project has been amazing. His work with the staff, volunteers and users of the day centre was impressive and his whole team have a glowing reputation at the centre."
Andrew White, patron of the centre, added:
"The renovation has brought renewal and joy to all of us who use and visit it. It is a triumph for all those who have planned, designed and worked on the scheme. They have made a great contribution to the community, giving freely and generously of their time and effort."
Those who took part are also delighted with the result. Ken Bedford, a member of the centre who worked alongside us, said:
"The comradery of everybody that worked on the project was fantastic, we had lots of laughs and jokes and it was a pleasure to help. What Willmott Dixon has done for the centre means that everybody, of all abilities, is able to benefit from all of the services offered here."
Gemma Jones, first year management trainee, said:
"The training delivered in the first week of the challenge was so comprehensive and meaningful that just by doing that, the graduates were a huge step closer to gaining employment. The challenge overall was a huge success and has definitely made a life-changing impact - we should be immensely proud of everything that was achieved."
David Cowperthwaite, a monitor and ambassador for the Considerate Constructor Scheme (CCS), also praised the training programme for vulnerable women, calling it "truly inspiring".