Every year, each office elects a final-year management trainee to plan and deliver a community project, with just £500 seed money. Our trainees engage with local stakeholders and charity partners, galvanising our people and supply-chain partners to support. In 2021, all challenges were guided by Now or Never.
Read more about what our trainee challenger in the North, Beth O'Neill, achieved...
Beth's challenge focused on championing social enterprises across Willmott Dixon's North region.
Social Enterprises are businesses that reinvest their profits to tackle social and/or environmental issues. Since 2018, Willmott Dixon has been on a journey to forge more relationships with social enterprises. It forms a key part of our Now or Never strategy.
However, there are a number of challenges when procuring from social enterprises, including cost, service, reliability, geographical stretch, and capacity.
So, when Beth set about her challenge, she collated this information to help our people and supply chain make informed choices about which companies to procure from.
Beth focused on enhancing awareness of several social enterprises, including;
Inside Connections: This charity supports ex-offenders with training opportunities to provide a pathway into sustainable employment. She produced a video directly addressing their purpose, impact on people's lives and plans as a social enterprise, to help the company better communicate their mission.
We Are Social Enterprise (WASE): A social enterprise tailored to the construction industry that supports those furthest away from the labour market.
During Beth's challenge, we supported WASE with 305 hours of support, 354 hours mentoring, employed 13 people previously on Universal Credit and three people who were previously NEET, created 20 local jobs, hosted two social value workshops and one employment workshop.
James McBride, We are Social Enterprise, said: "Willmott Dixon are a fantastic company to work with. Their business and support has been invaluable in helping us pursue our social value mission."
Recycling Lives: Their model uses commercial recycling and waste management to support and sustain charity programmes for offender rehabilitation, residential support and food redistribution.
As a result of Beth raising awareness, which included a full communications campaign, workshops with our people, supply chain and customers, she achieved 2,500 engagements.
There has been a marked shift in the region of awareness of social enterprises, which in turn, will result in increased spend.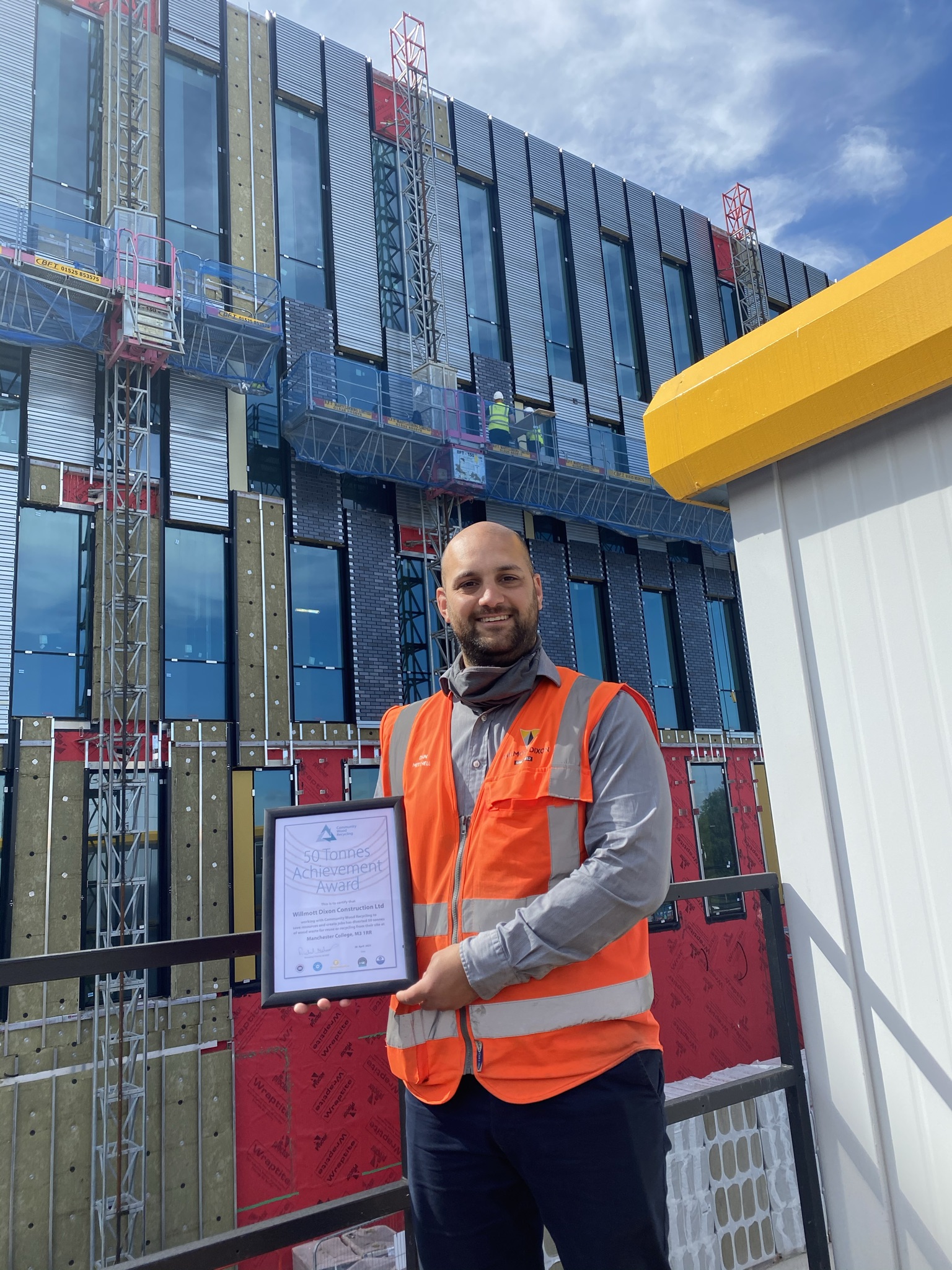 Pearce Darnell, Project Surveyor in our North region, said: "I hadn't actually realised what a social enterprise was until Beth's workshop. It really was good to learn about this from a personal perspective, as well as a business objective to work towards. I know I will be guiding the team towards maximising our social enterprise spend as much as possible. From a personal perspective it really has made me think outside the box."