We have completed many projects for South Wales Police. In 2018, we worked on their new Headquarters, based in Bridgend.
Our construction and demolition experts are near the end of demolition works and construction works are scheduled to begin in early 2019.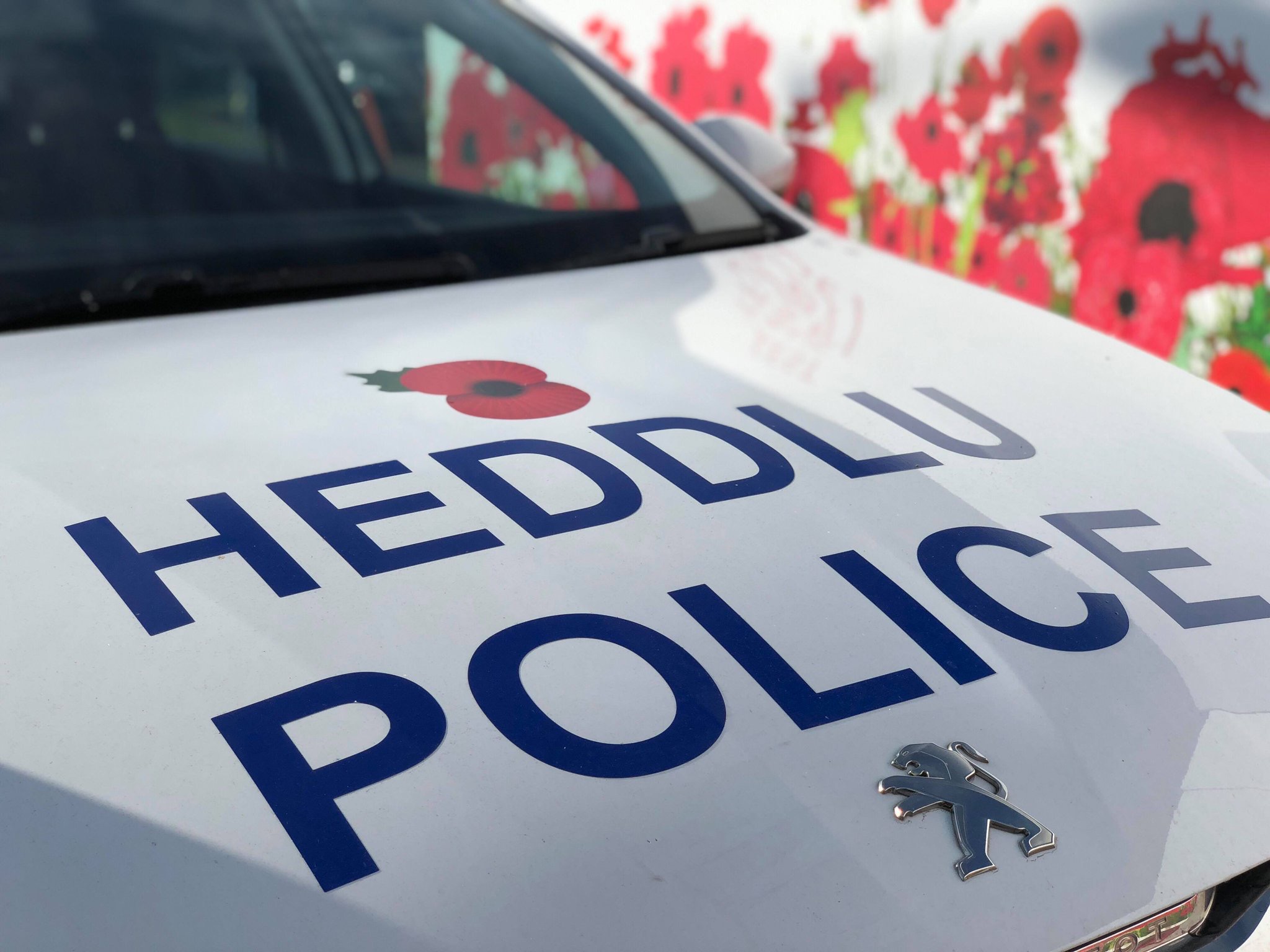 Having a close working relationship with South Wales Police we were asked to help improve the area which surrounds a sundial memorial at the headquarters. The area has 54 meters of site fence line which forms the barrier for our current project and was painted grey.
Centenary events were planned for November to remember the fallen of WWI. It was important to both South Wales Police and ourselves, that the area was fitting for the planned events.
Pupils from Coety Primary School were asked to design poppies that would appear on hoardings. They were excited to be asked and we received many different creations. 75 pupils' poppy creations were used on the final designs.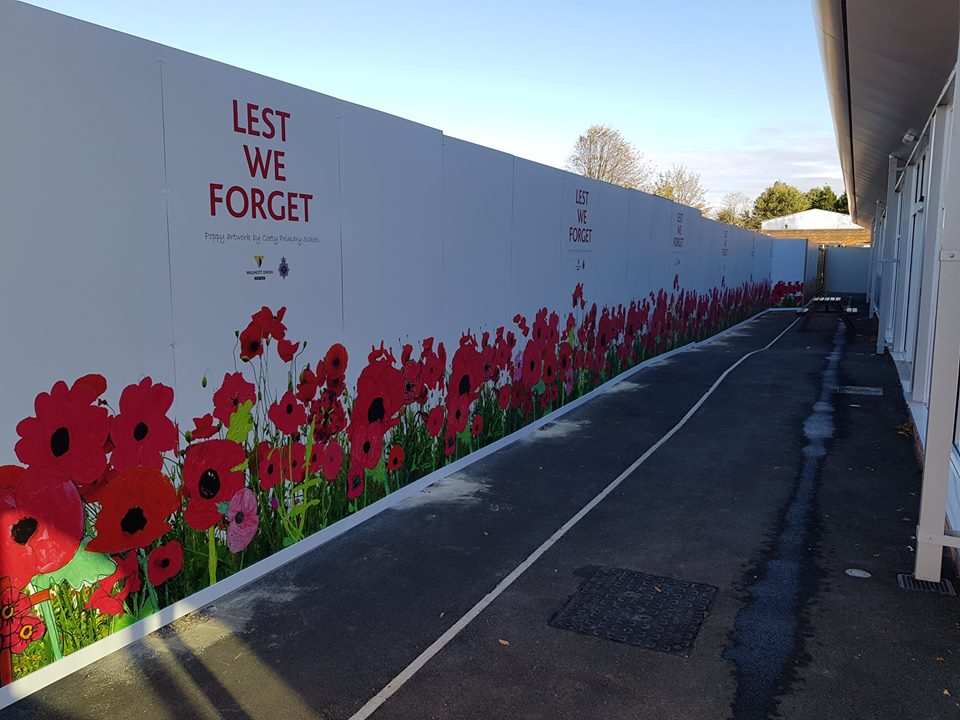 Our senior graphic designer, Kayleigh Laing, created the concept which was installed. Four of our people were closely involved with the logistics of these installations.
Coety Primary teacher Mrs Pittard said she was 'overwhelmed by the final design which had brought her to tears.'
South Wales Police Deputy Chief Constable Rich Lewis tweeted (@DCCRichLewis on 4/11/18):
"Great Picture of our Sundial and South Wales Police Memorial with a backdrop of poppies designed by Coety Primary Bridgend. Thanks to them. A fitting location for part of our remembrance service next week"
A later site visit to see the installation had been organised with the school to allow the young people to see how their work and its importance has played a part in the Armistice Day events of 2018.