The Considerate Constructor Awards celebrate scheme-registered sites that have demonstrated the very highest level of consideration in respect of the community, environment and workforce. Our awards this year were spread across the country as we continue to demonstrate our commitment to the highest level of construction practice.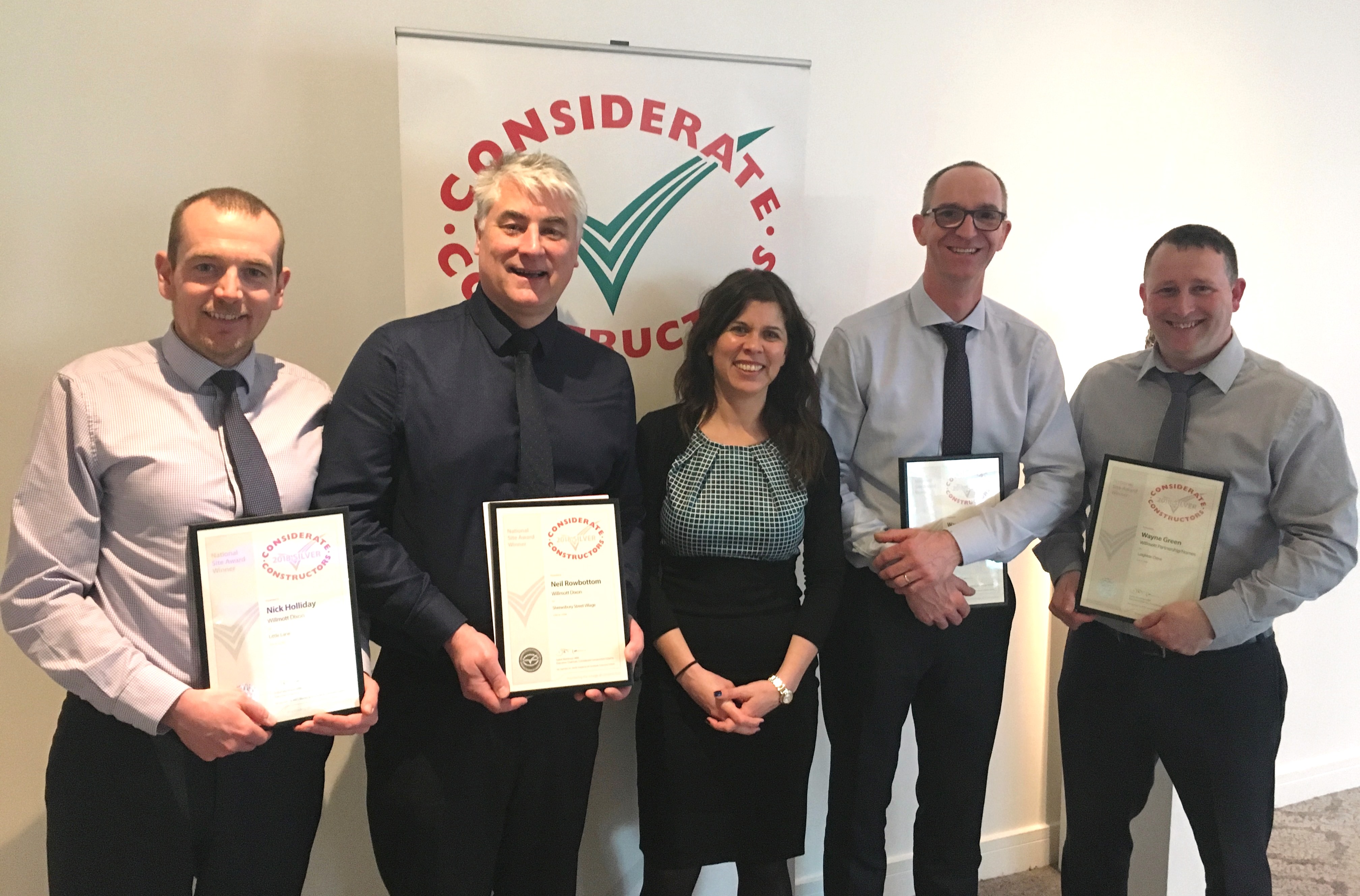 Martin Ballard, group environment manager said:
"In addition, after our best ever year with 41.25 on average from 210 Monitor visits, we have the stand-out highest average for the largest number of Monitor visits to our projects. This is clearly the best possible endorsement with the greatest consistency of CCS performance. Incredible accolade – well done to all our teams, you should be very proud."
The full list of winners is below:
Ultra site
Cardiff West Community High School (Ultra site)
Gold Runner-up
Woodcote Primary School
Coventry University - London Refurbishment
Gold
NHDC Office Refurbishment
Shenley Wood 2FE Primary School
St John's Primary School
Village Hotel Portsmouth
Yalding Healthy Living Centre
Imperial College Central Library
Silver
UWE Bower Ashton Master-Plan Building 1
Islwyn High School
Grimsdyke First and Middle School (Harrow Schools Expansion Programme)
Davies Lane Primary School
Sacred Heart Primary School
Sunderland Emergency Department
iMET
Building 500
SSTH Edwardian Block
Romford Ice Rink and Swimming Pool
Birtenshaw & New Heights Schools
Stag Lane Primary
Project Helios: Building 600
The Gatwick School Phase 3
Chipstead Valley Primary School
Hoe Valley School
Heavers Farm Primary School
Christ Church School
The Music Box
Leighton Dene
Mayfield Autism
Shrewsbury Street Village
Milton Keynes Garage Infill Sites
Bronze
Chelsea Harbour Avenue Project
Neville House OCC Alterations & Extension
Ysgol Glan Clwyd School
St Andrews Lower School East Extension
Queens Building Engineering New Wing and Refurbishment
Kidbrooke Collections & Conservation Centre
Hounslow Waste Transfer
Aparthotel - Warwick Road
Aparthotel - Bermondsey
Click here to view the full brochure from the awards.