Willmott Dixon was the only company to walk away with two awards for project excellence at the prestigious Construction News awards - the industry 'Oscars'.
Against tough competition, the company saw Bolton Albert Halls and the Met Office Supercomputer declared Project of the Year in their categories.
Bolton Albert Halls - winner - projects up to £10m
Judges said:
This is a flagship project for its town, demonstrating a highly effective client-contractor relationship. It achieved real value for money, with a strong approach to health and safety, that leaves a lasting legacy for the client, restoring a older building to its former glory.

An effective presentation, and a great approach to bring the client into the room to show their satisfaction. They were clearly happy with the project's outcome which came across to the judges. The careful phased approach was impressive, particularly around asbestos, and the whole project showed the value of forging strong relationships within the project team.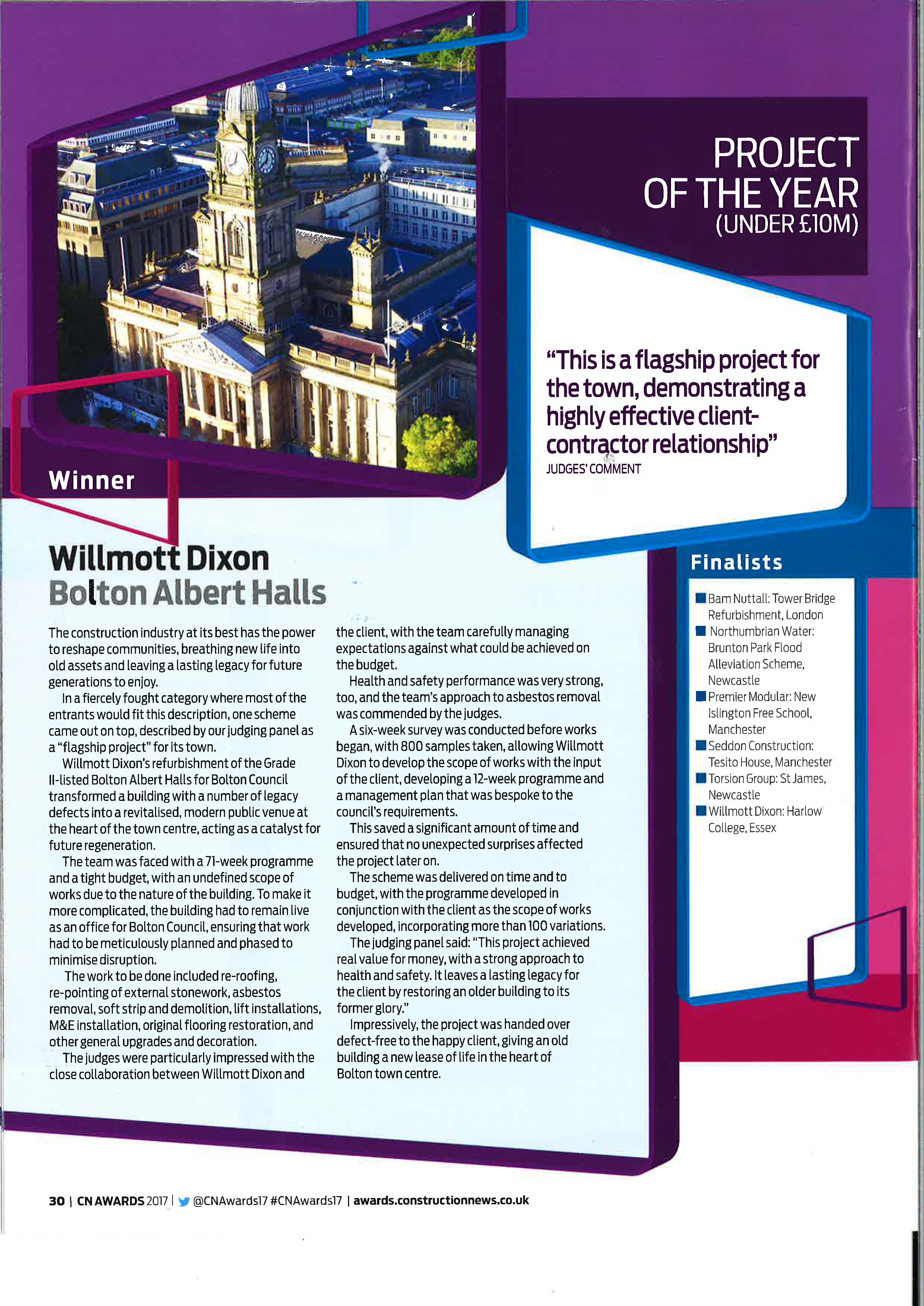 Met Office Supercomputer - winner - projects between £20-£50m
Judges said:

The delivery of this unique building - despite significant changes in scope - makes it an exemplar project for the merits of BIM and digital design. For Willmott Dixon, it became its first complete BIM Level 2 project, without which the team says the complex engineering would never have been achieved.

There was huge pressure to deliver this complex building on time, it was also a hugely technically challenging project, being a 60 degree-leaning cantilevered structure, but the results are outstanding. From local supply chain use, to work with apprentices and on health and safety, this ticked all the boxes in what was a very competitive field.