Willmott Dixon publishes a series of pictures showing how its projects have adapted to building in Covid-19
Willmott Dixon has over 95 per cent of its projects open after implementing the Construction Leadership Council's (CLC) Site Operating Procedures to ensure sites remain safe environments to work during the Covid-19 pandemic.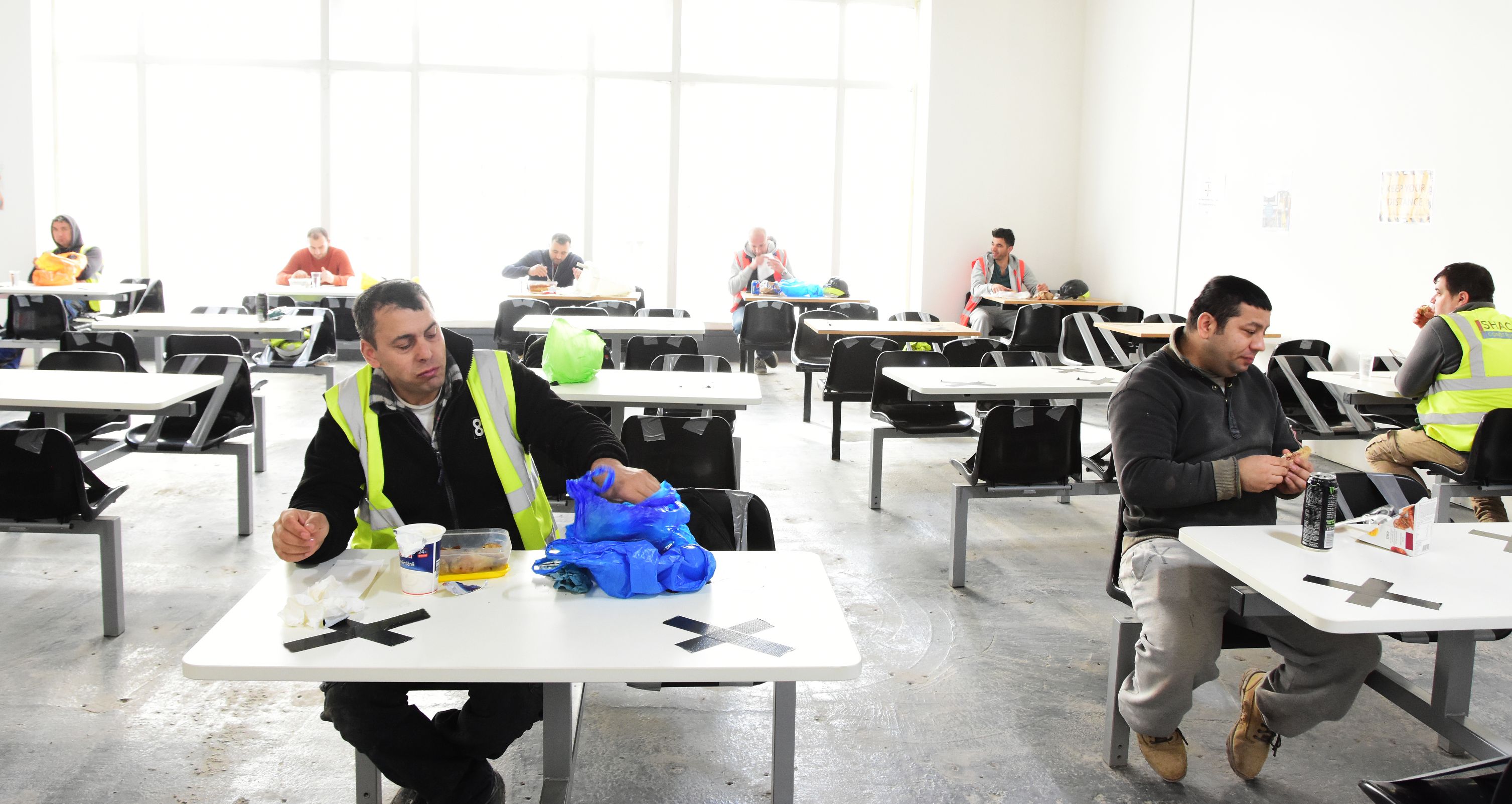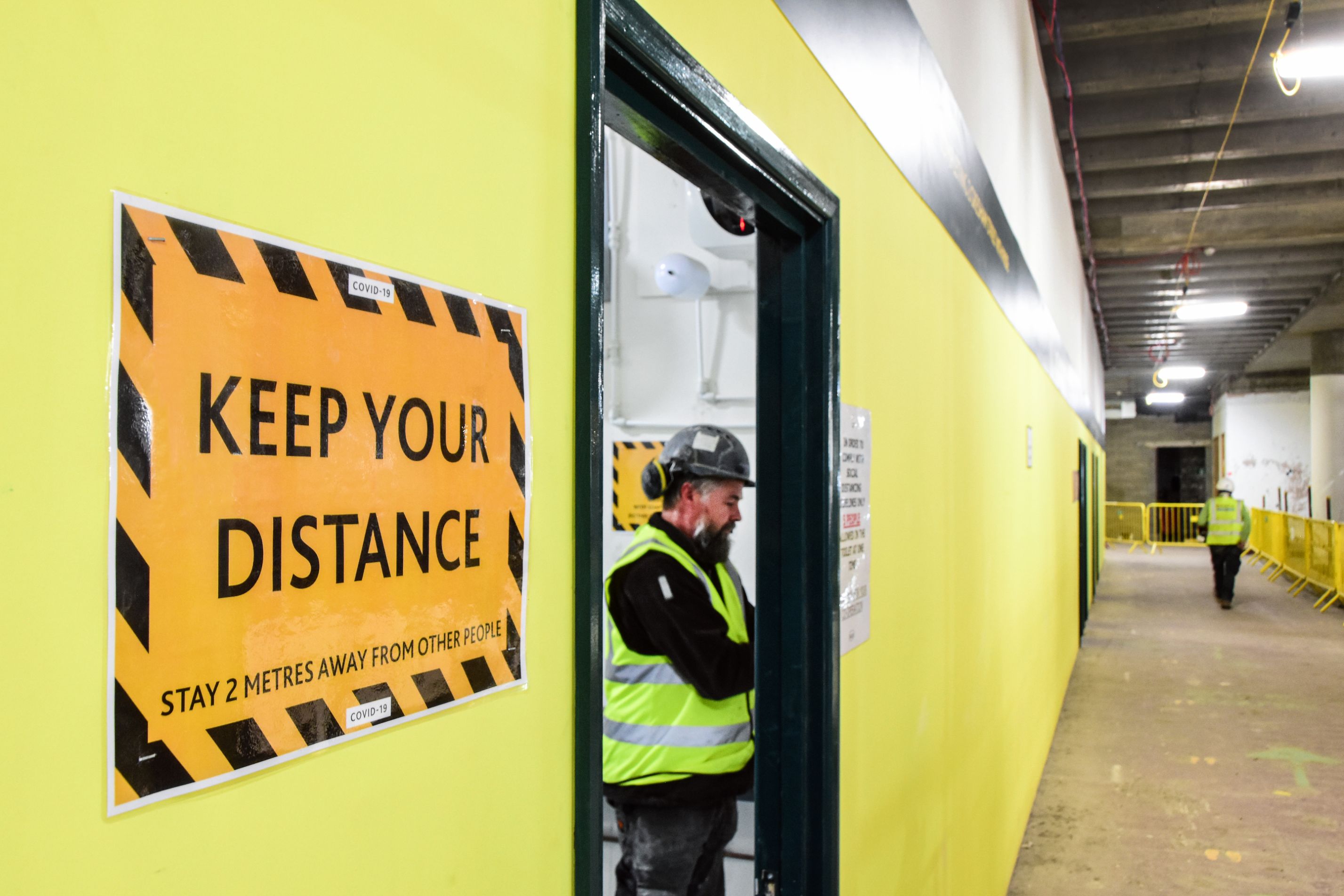 Using a combination of technology and new practices to maintain social distancing, the company has released a series of pictures that depict how its construction sites have adapted to the new normal of building during the pandemic.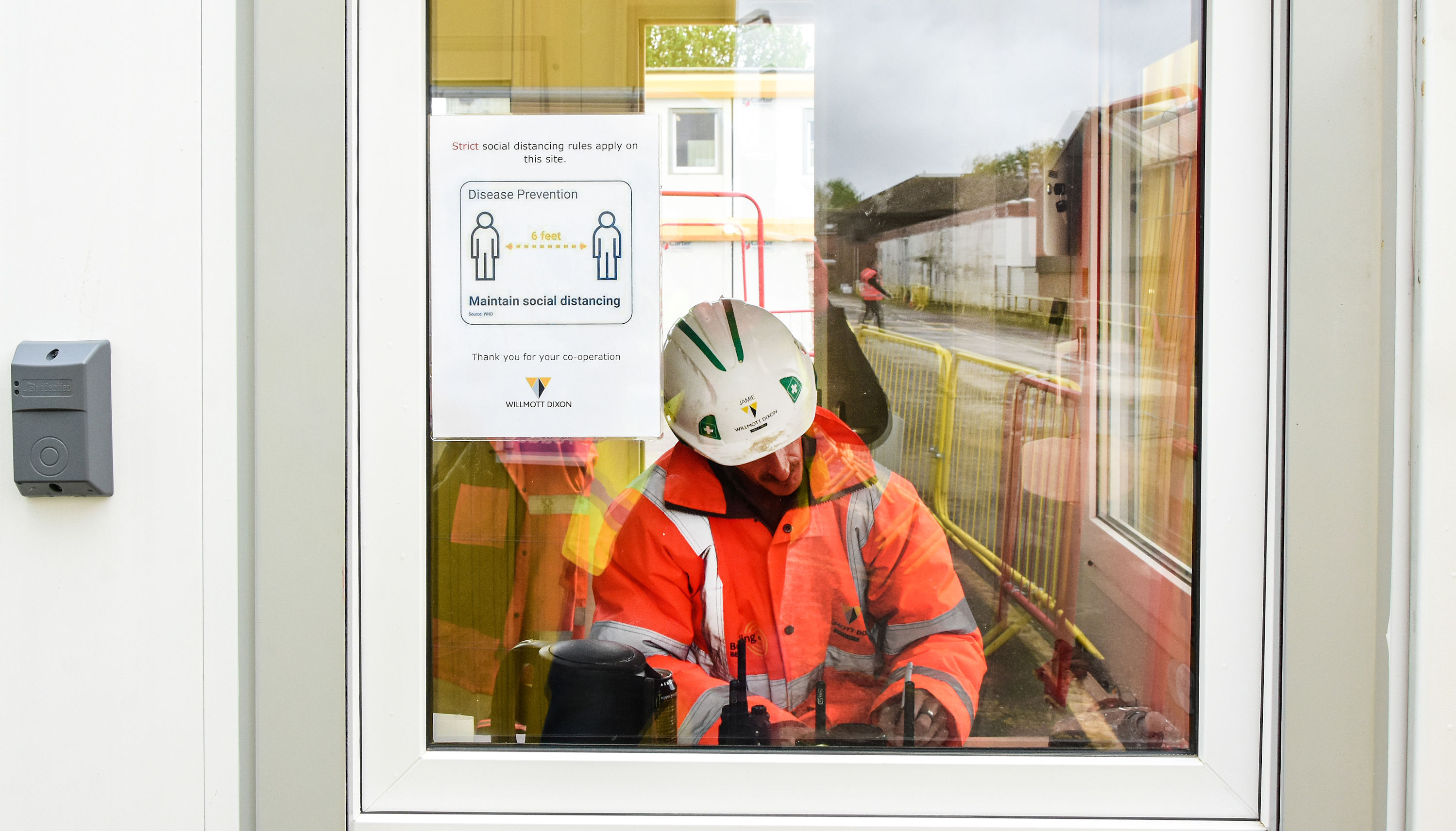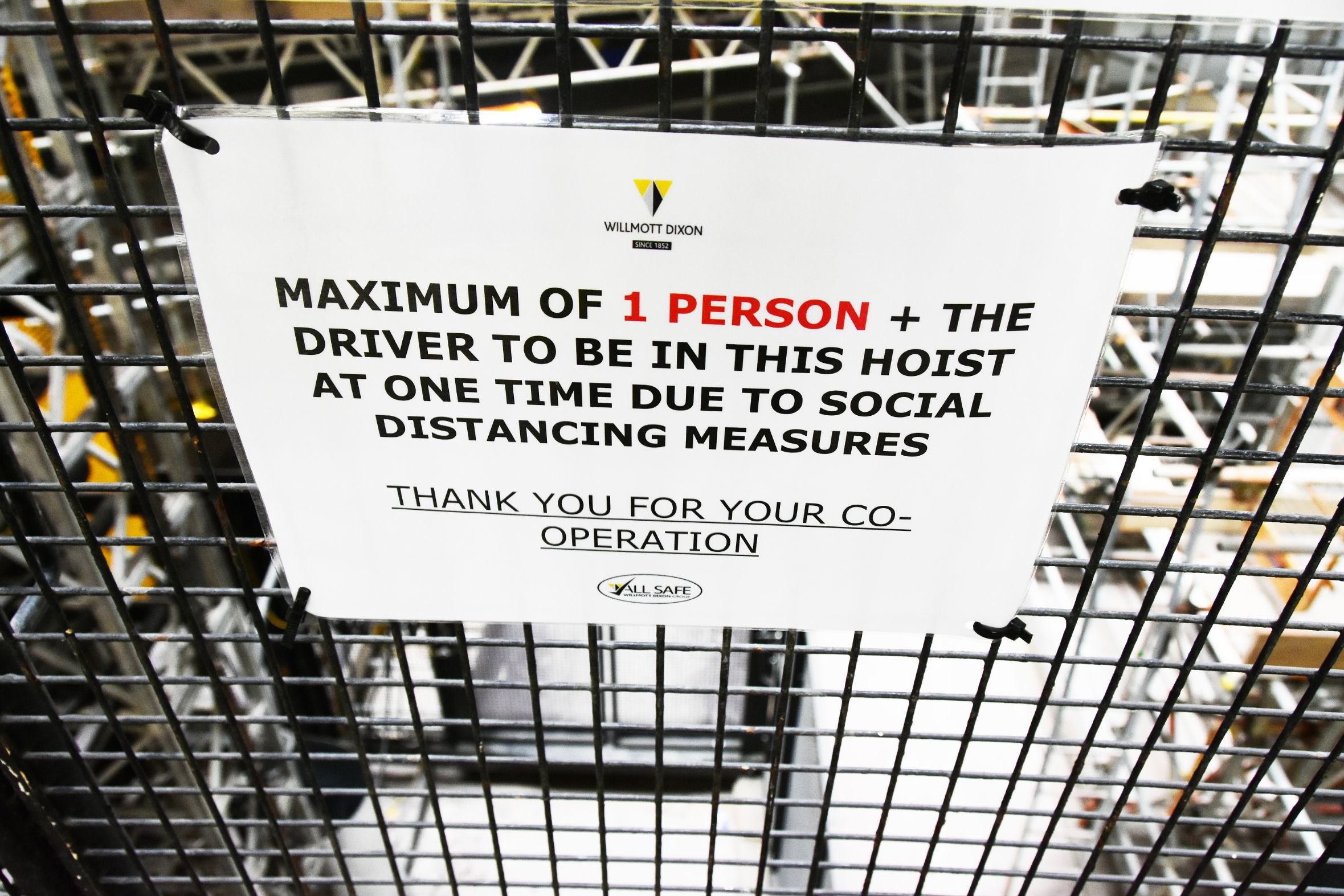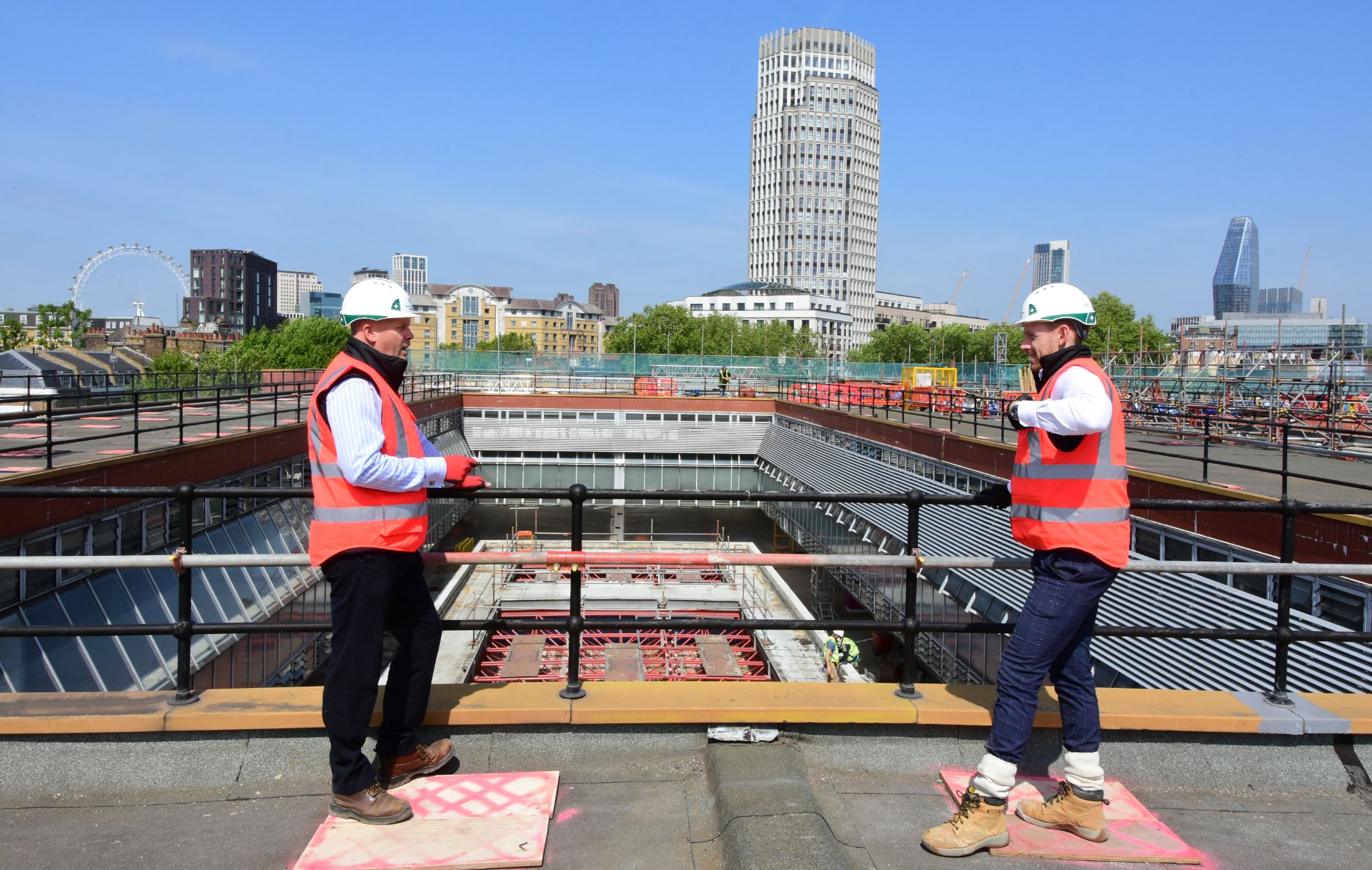 This comes as the Prime Minister singled out the construction industry for his 'get back to work' message, where people who cannot work from home should return to their workplace where it's safe to do so.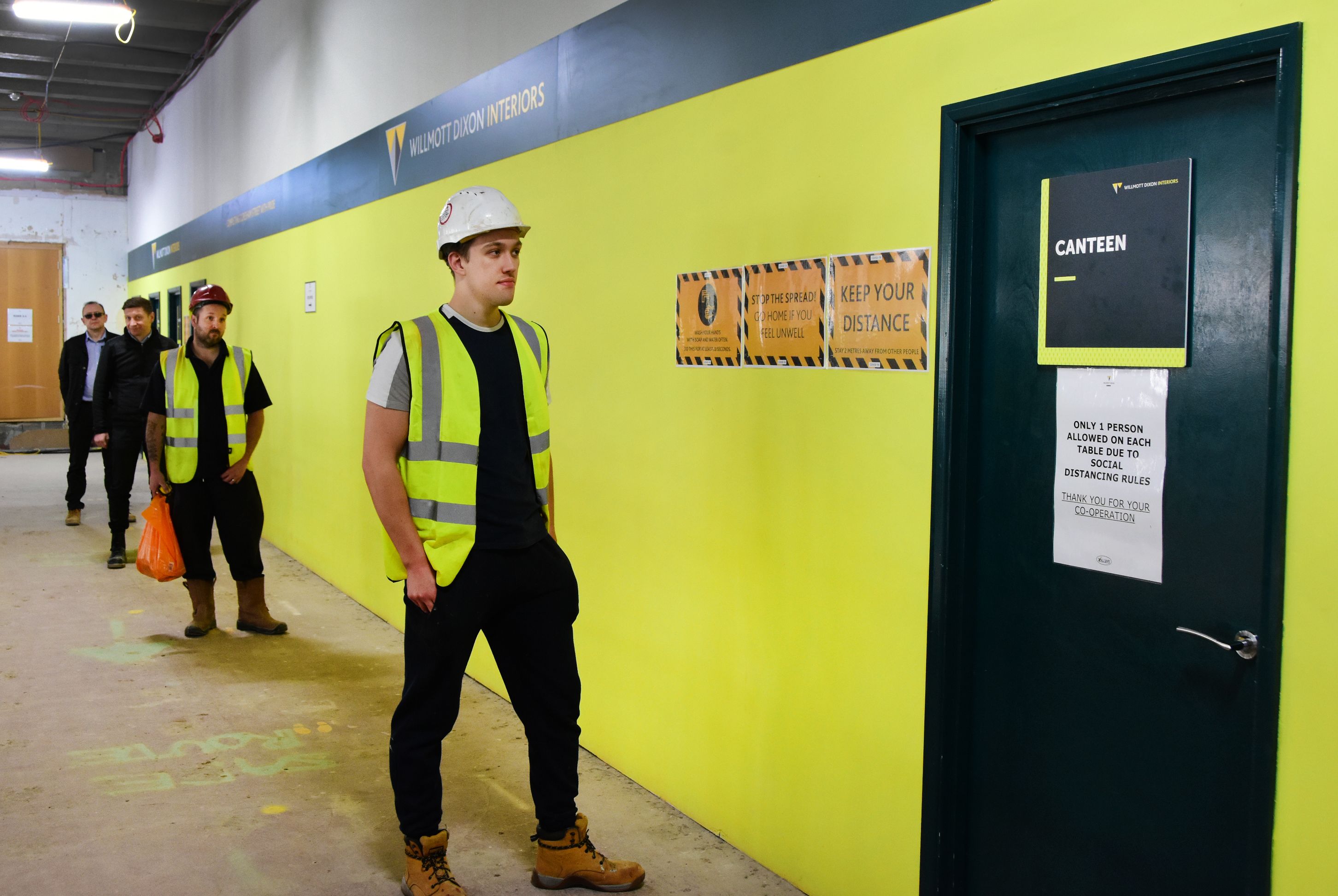 Examples of how the company is maintaining social distancing to ensure safe working include:
Extra-space for welfare facilities, such as hiring large marquees
One-way systems for circulation, especially around bottleneck areas
Toolbox-talks to communicate latest guidance and working practices; held in open areas, allowing for maintenance of the two-metre rule.
GoPro technology to film progress, which is uploaded to Microsoft Teams to show latest developments, pause and ask questions. Examples here and here
Motion activated voiceover systems to remind people to abide by social distancing on site
Hand sanitiser is available in meeting rooms, desks, and site entrances and exits, with dedicated hand wash zones
Staggered breaks and lunch times, with clear signage for social distancing in canteens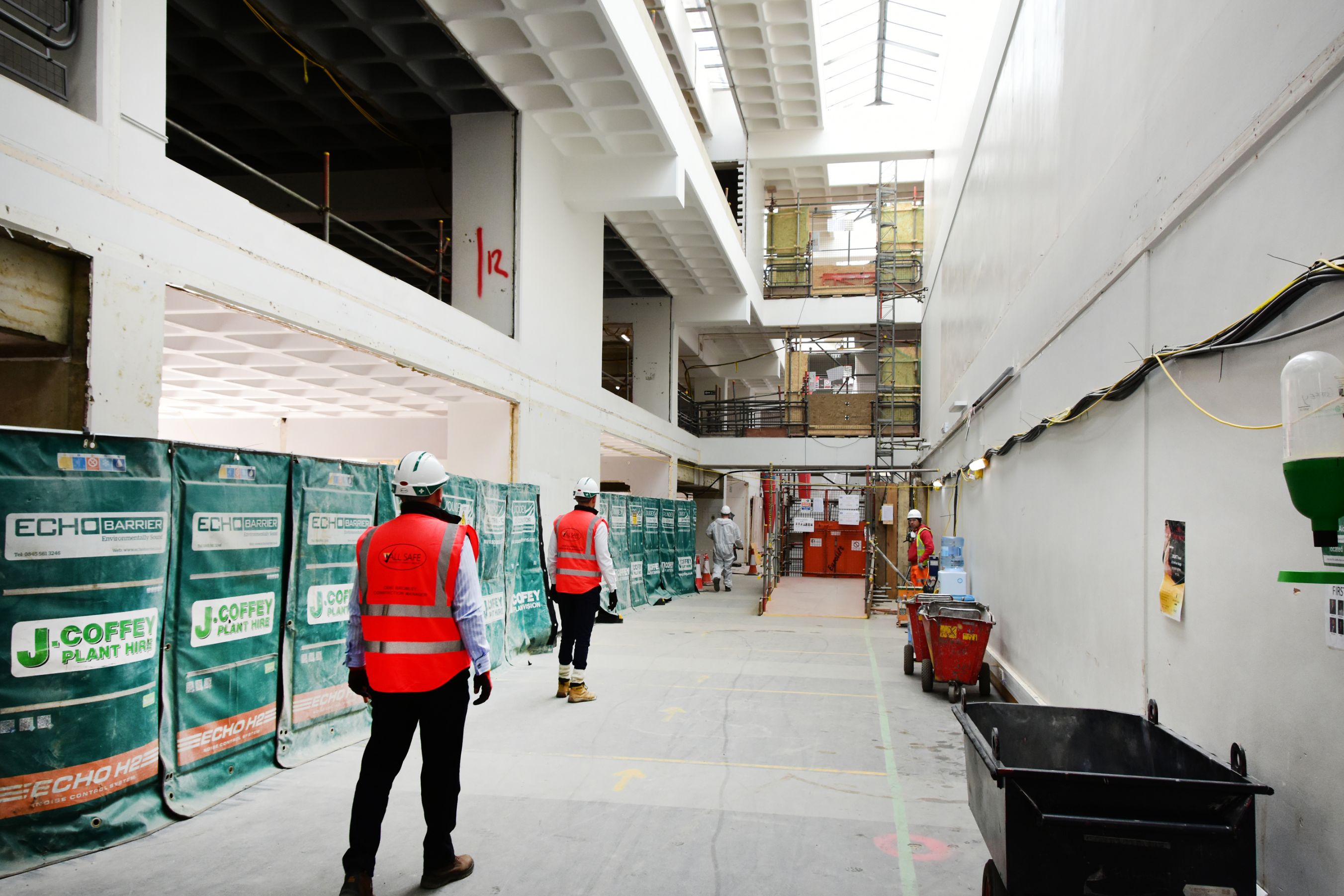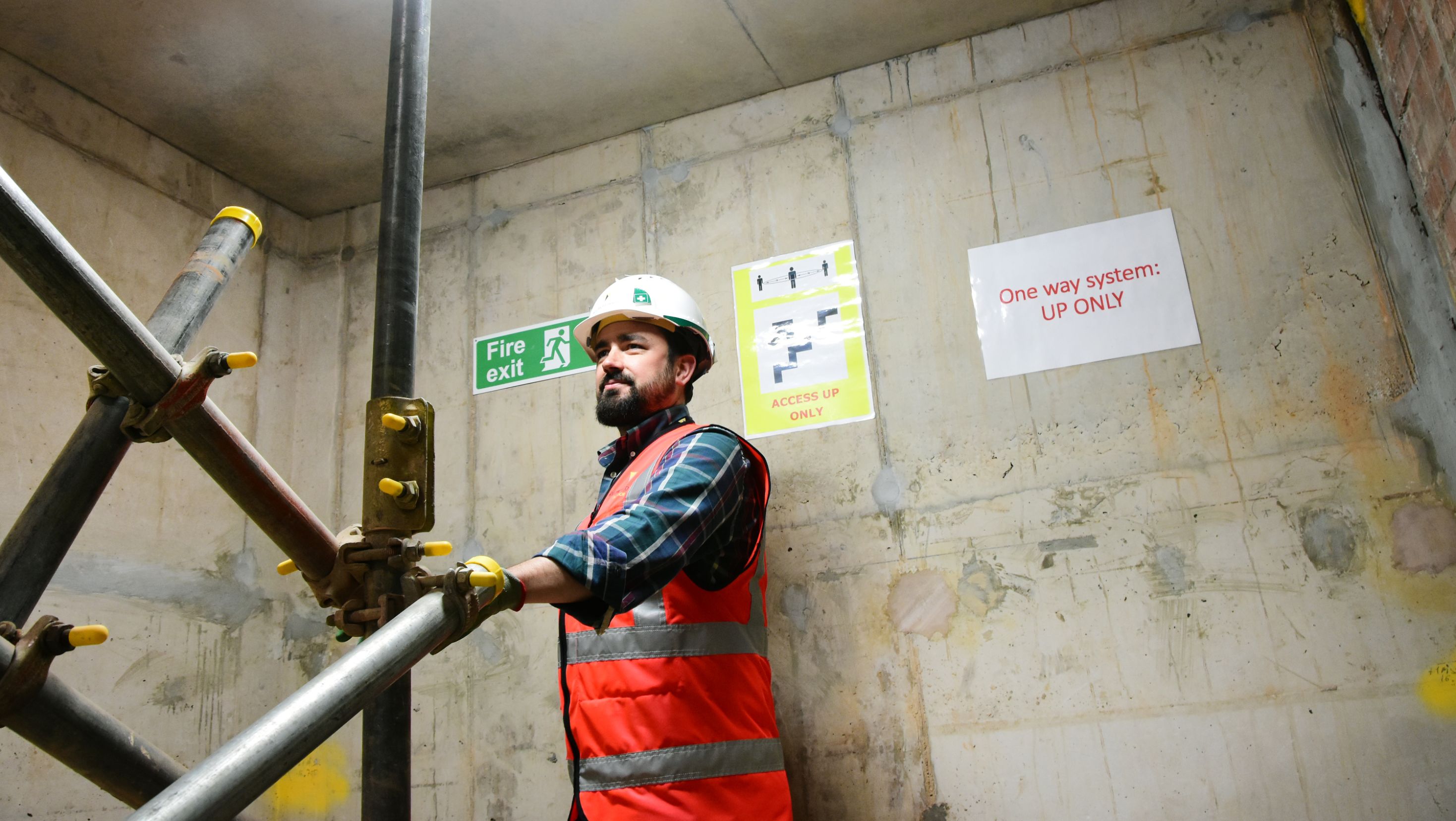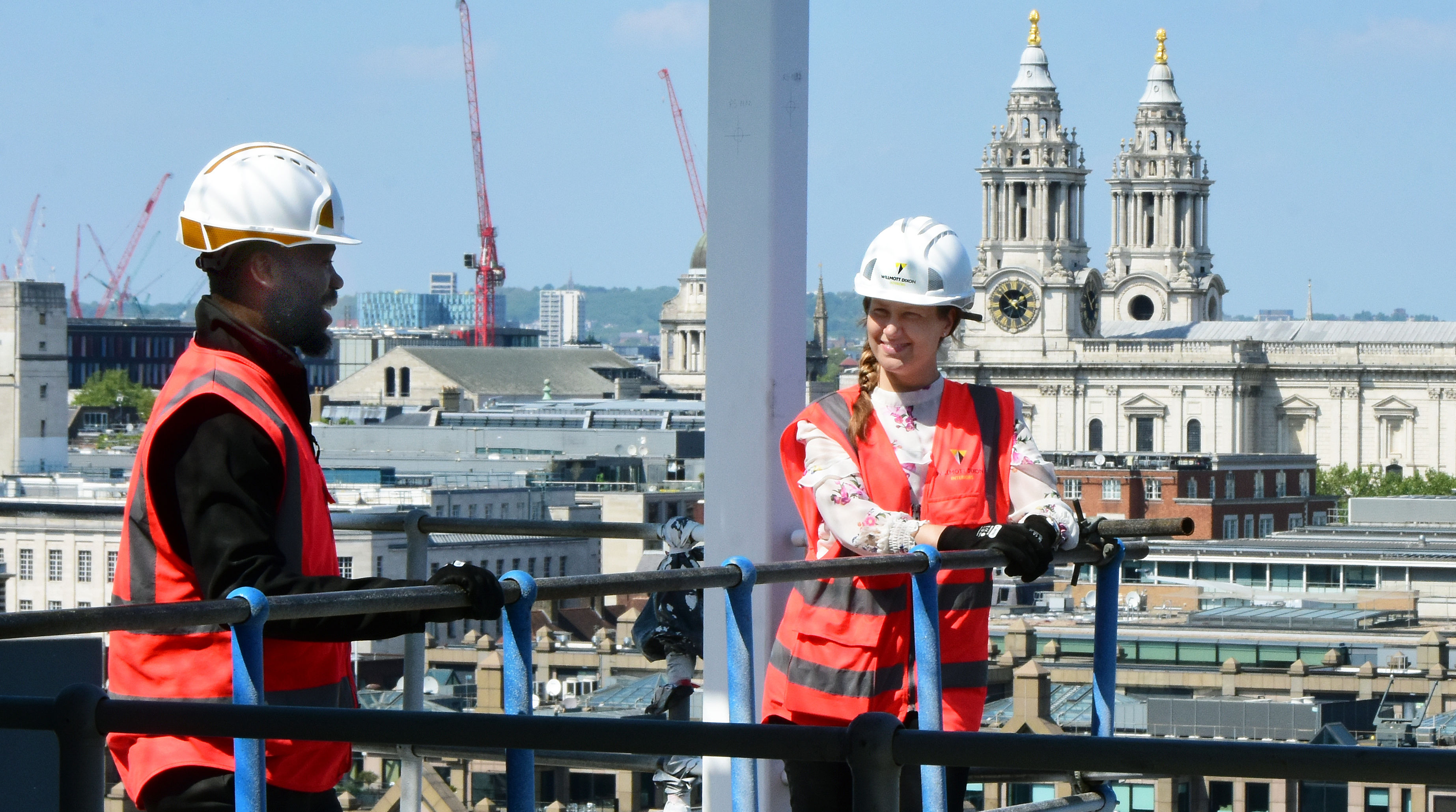 Willmott Dixon also recently took part in a webinar with local authorities to discuss ways of collaboration to support building work during Covid-19: watch it below