Willmott Dixon's credentials for turning city centre offices into energy efficient work places has been further underlined
Willmott Dixon has landed its fourth project for the Low Carbon Workplace (LCW), a consortium that includes Stanhope, Threadneedle and The Carbon Trust.
The company has secured a £20million contract to completely refit the 1980s built Summit House on Wilson Street to deliver 9,500 square metres of low carbon cat-A office space. It follows the recent successful delivery of Mansel House in Wimbledon, which modernised a 1960s building to make it 50% more energy efficient than equivalent buildings.
At Summit House, close to Shoreditch, key alterations by Willmott Dixon include removing an existing storey and replacing with two new storeys to create a modern office over six levels featuring a new copper glass façade. When complete in August 2016, it's expected to attract a host of tech companies given its proximity Old Street's Silicon Roundabout, home to many of the world's leading start-up companies for developing new technology.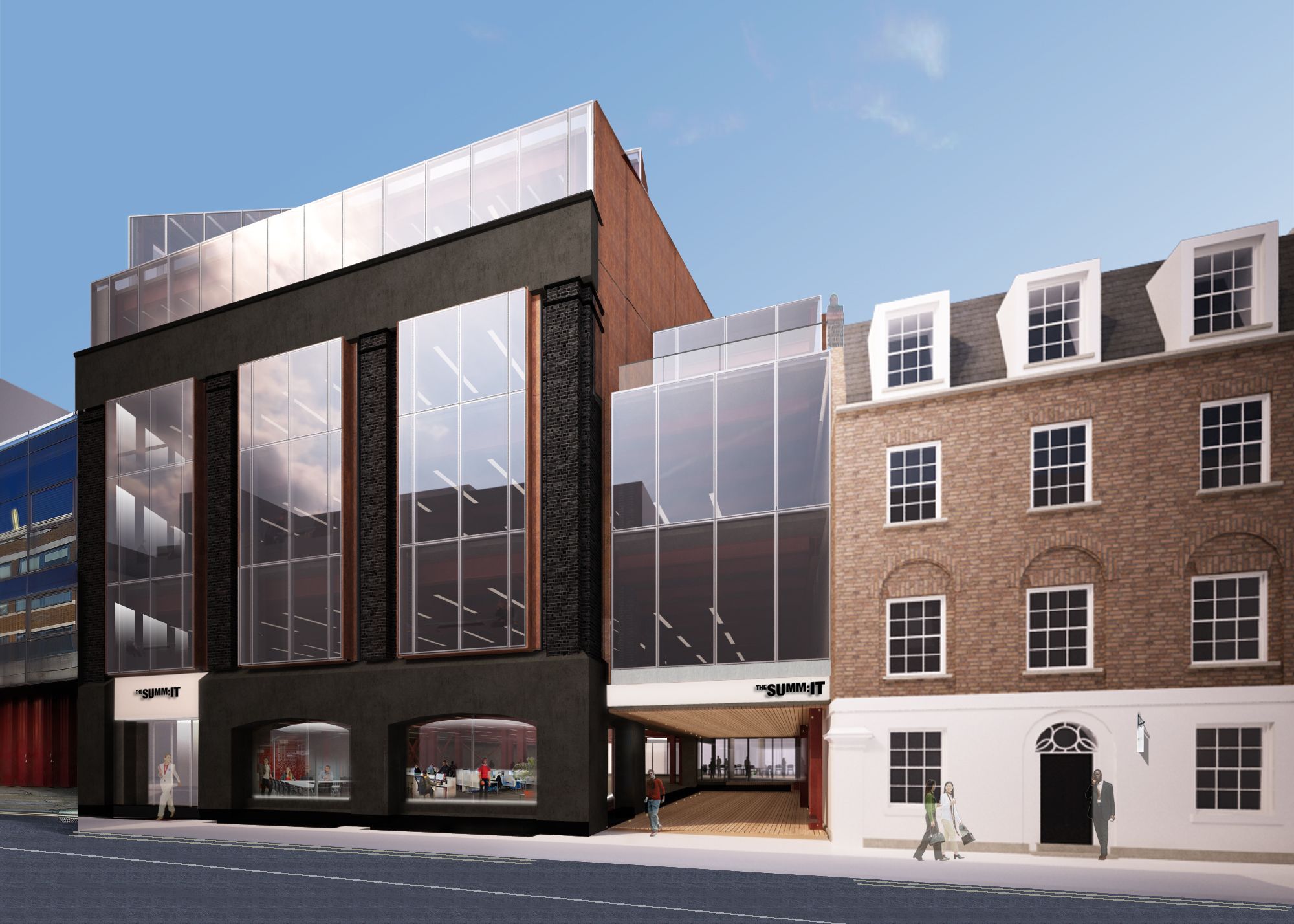 This is the latest project for LCW, which buys old property to modernise and increase its Energy Performance Certificate to at least a B rating. This future-proofs the property against rising energy bills and new environmental regulations such as the minimum energy performance standard - set to restrict the letting of buildings rated F or G from 2018.
Chris Tredget, managing director for Willmott Dixon in North London says:
"I'm really excited to be working again with LCW to deliver the next stage of its vision for low carbon offices that are efficient and comfortable for tenants and an attractive investment for the landlord. It certainly plays to our strengths of working on constrained, high-rise commercial sites in central London."
Summit House increases the number of current projects for Willmott Dixon's commercial team in the City. Others include an office refit at Tabernacle Street, refurbishing the 1960s Maple House on 37-45 City Road to create 70,000 square foot of CAT A space for Helical Bar, plus building the 13 storey Dorsett City hotel on Aldgate High Street next to Aldgate tube station.
Chris continues:
"This is a defining moment that points to a steady rise in property owners investing to create low carbon office environments in London, driven by tenant demand and the upside in value. Building them requires experience of the unique conditions of working on tight sites to deliver major structural alterations; we have just such a team with the know-how to deliver to these exacting conditions."