Company sees value of orders to upgrade university estates rise to over £400m
Willmott Dixon has continued its surge of work modernising university campuses by securing over £60 million of contracts at three universities in the Midlands.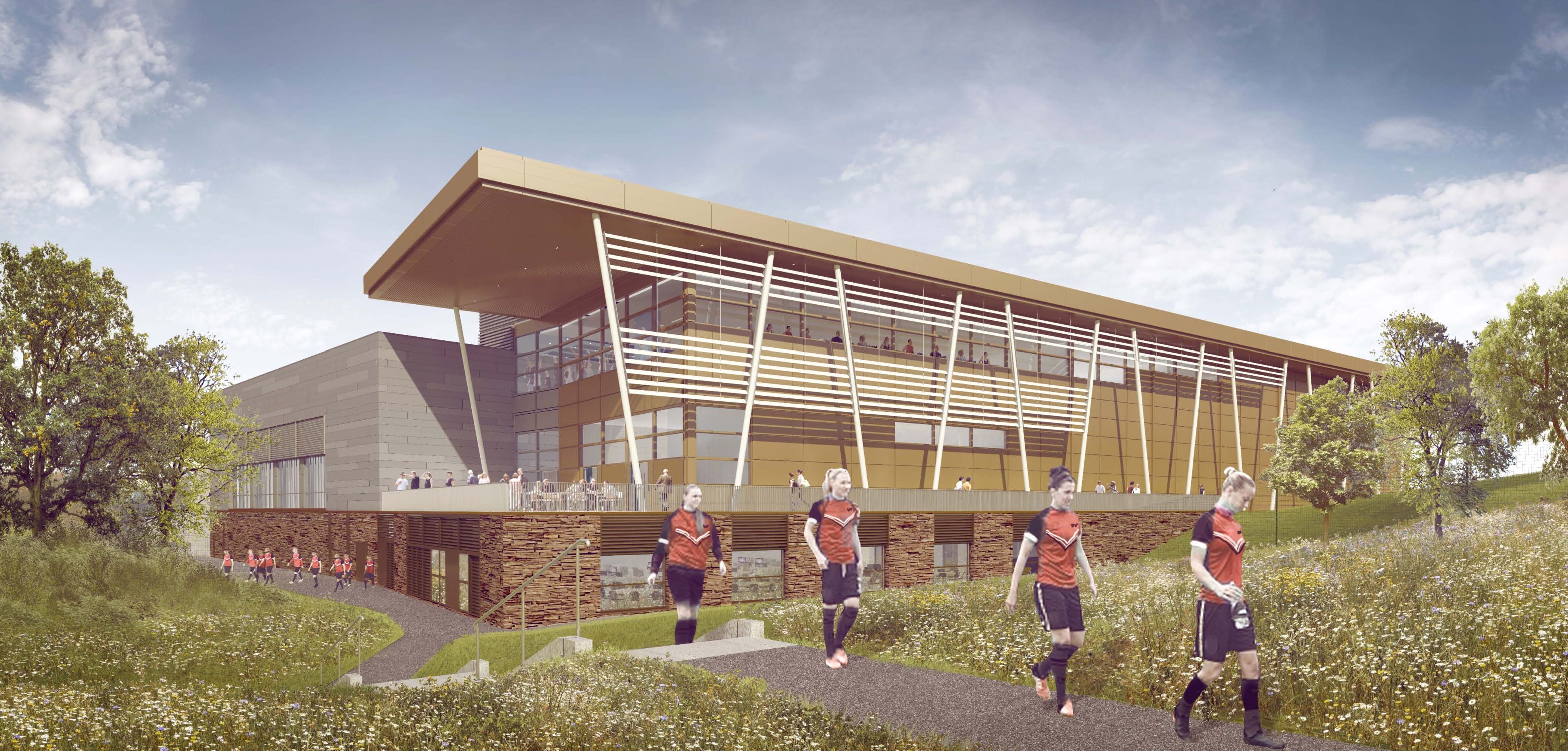 University of Warwick's new sports hub
The company has delivered £400 million of work in the sector recently and is adding to this by securing new contracts for Warwick University, Coventry University and University of Birmingham.
The largest contract is a £36 million sports hub for University of Warwick, which follows the company's recent completion at the same university of the award-winning Oculus Building in the heart of the campus. The sports hub supports University of Warwick's aim of being the most physically active campus community in the UK by 2020 by providing students with a multi-sports hall, climbing facilities, squash courts, swimming pool and multi-purpose studios.

The award-winning Oculus Building at University of Warwick
At nearby Coventry University, Willmott Dixon has won a £15 million contract for a low carbon technology centre where car manufacturers will test the next generation of engines. The site situated on the Coventry University Enterprise Park, has five cell engine test facilities with an option to expand to eight. It follows previous projects by Willmott Dixon to expand the university with new campuses in Scarborough and London.
At the University of Birmingham, Willmott Dixon has also been selected for two projects worth £15 million to create "The Green Heart" and a new data centre. This will provide a unique space for performances, socialising, meeting and studying, while opening up views across the whole campus. The company will also construct a new Research Data Centre at Edgbaston Campus.
Peter Owen, managing director of Willmott Dixon in the Midlands:
"We're proud to be helping make the Midlands a world leader for learning and developing new technology with these new facilities. Our work at Warwick, Coventry and Birmingham will help all three attract the best students, academics and businesses to study and work in collaboration which will further boost the Midlands economy – a clear sign of investing in the future with HS2 on the horizon."
The three contracts come just a few weeks after Willmott Dixon announced it would build RNN Group's University Centre Rotherham to boost skills growth in the region, as well as create the first undergraduate School of Medicine in Essex for Anglia Ruskin at its Chelmsford campus.
The company is also building the new Town House for Kingston University, the Sibson building for University of Kent, plus refurbishing the Dreadnought Building for Greenwich University and adding the Computational Foundry at Swansea University.