Company was construction top performer in the list to highlight UK's best places to work
Just as the CITB is predicting that 168,500 construction jobs will be created in the UK over the next five years; Willmott Dixon has put the industry in the good employers spotlight by coming fourth in the Sunday Times Top 100 Best Companies to work for list.
The Best Companies list is based mainly on employee feedback and judges highlighted data from Willmott Dixon people showing "employees have no wish to leave this family-run outfit with an 87% positive score, first on this measure."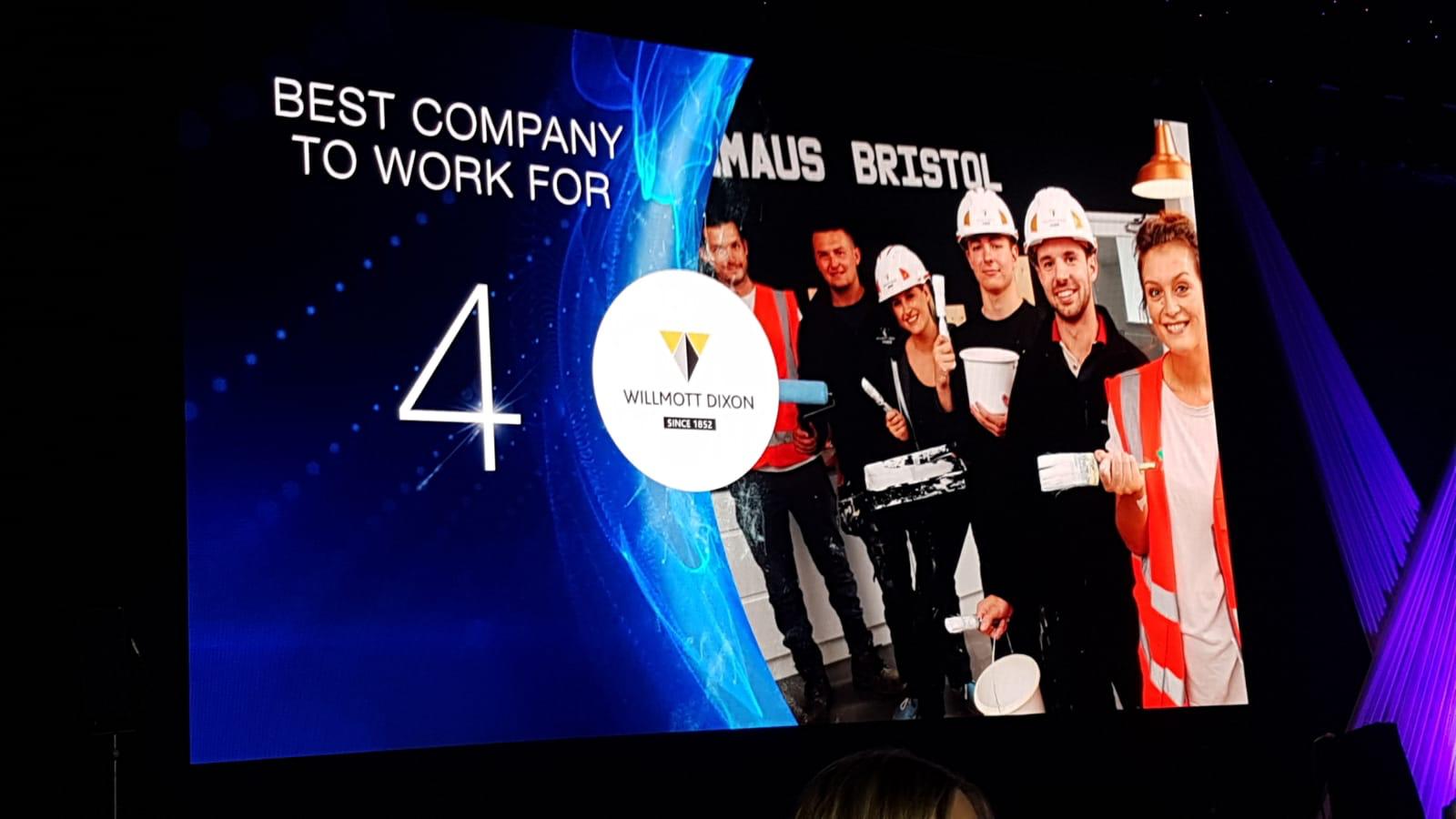 Feedback also showed that Willmott Dixon people value the chance to learn and grow with the company, which has a training programme with over 50 modules for personal growth, plus a personal learning fund of £750 for its people to learn a new skill.
Willmott Dixon's high position in the list of the UK's best employers comes as the CITB this week released its annual Construction Skills Network report which forecasted 1.3 per cent growth, and said it predicted approximately 168,500 construction jobs will be created in the UK over the next five years. This is 10,000 more than in last year's forecast, with CITB also claiming construction employment will reach 2.79 million by 2023.
Group chief executive Rick Willmott:
"The CITB has again highlighted the skill challenge construction is facing. To fill this gap, we need a larger proportion of young people to choose construction as their career. It's a tough task as we're competing with every other sector to attract the best talent, so achieving such a high place in the Sunday Times Best Companies list is one way we can help our industry stand out as a great place to work. We know many people use the Best Companies list as a guide when choosing who they would like to apply for jobs with, so I hope this will help people think construction as a place to enjoy a rewarding and satisfying career."
The company followed its top five performance by also picking up the award for Developing Potential for its work in helping those from disadvantaged backgrounds find work in the construction industry – this was strongly rated by Willmott Dixon people who value the company's 'purpose beyond profit' ethos. This accolade comes after Willmott Dixon was one of only six companies to win a Queen's Award for Enterprise in 2018 for Promoting Opportunity through social mobility.
Best Companies, which runs for national awards to highlight the UK's best places to work, said Willmott Dixon gained the highest score of all 100 companies in 3 areas. It said, "Chief executive Rick Willmott is the fifth generation of his family to lead the firm. Of its 1,693 employees at 100 UK sites, 330 have worked for the business for 10 years or more. Loyalty is rewarded with a learning fund of £750 per head so workers can try something new, such as learning a language or taking singing lessons. These initiatives contribute to the firm winning our special award for Discovering Potential. People value the opportunities to learn and grow (75%, first), which may help to explain its industry-leading 6% staff turnover rate.
"Giving Something Back is another of this enterprise's strengths (85%, first on this factor), reflecting the firm's "purpose before profit" philosophy since it began trading in 1852. The Willmott Dixon Foundation, set up in 2011, has distributed £286,058 to good causes in the past year and the business aims to leave a positive legacy in the communities it touches. One recent project, completed in December, was the refurbishment of the east wing theatre at Alexandra Palace, north London, a grade II listed venue unused for 80 years".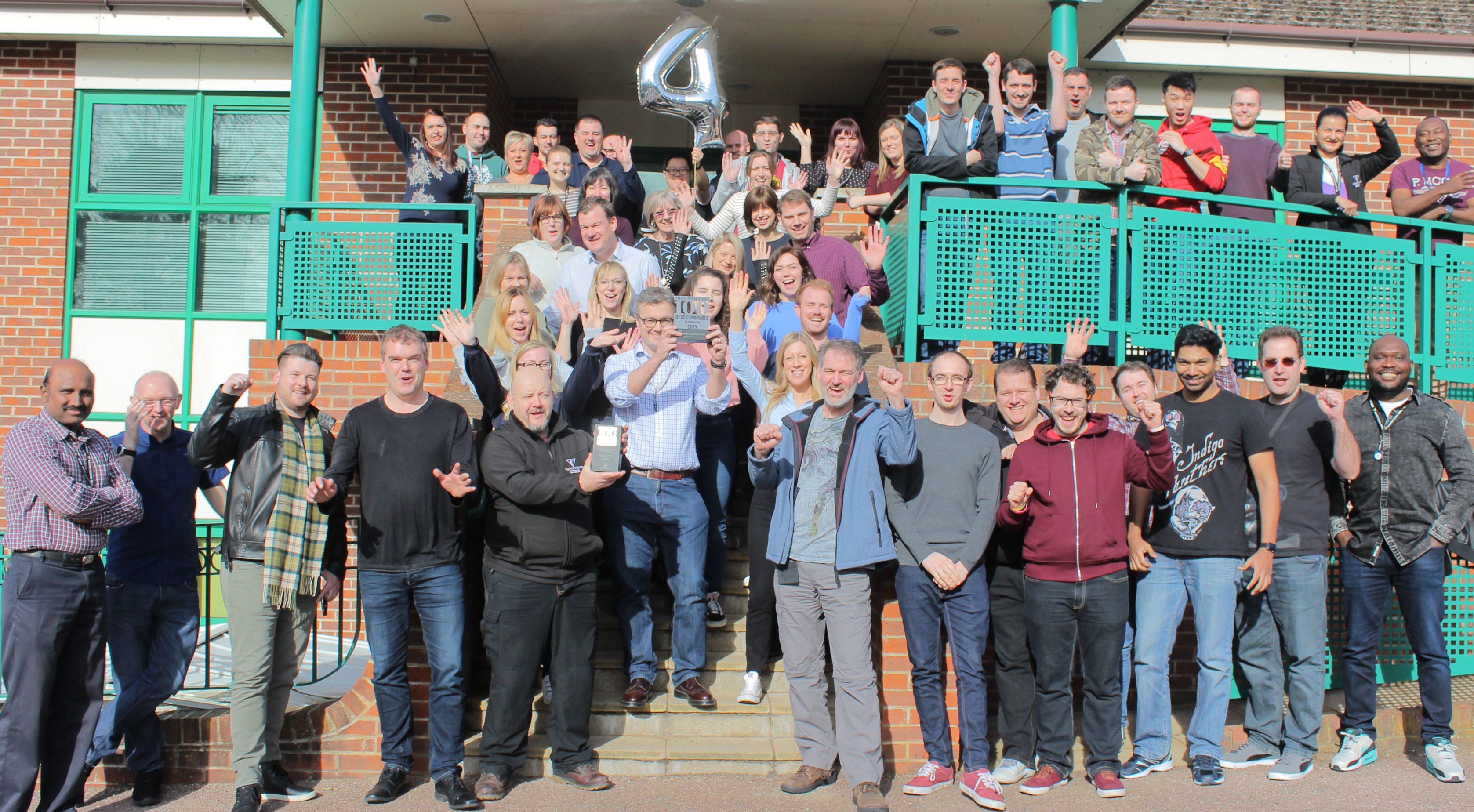 People at the head office celebrate the award