We developed and delivered a programme for students at CWC college Westminster, Epping Forest college and Harlow college.
The Construction Plus Programme is aimed at students age 16-20 years old who are studying a combination of construction trades including, bricklaying, plumbing, mixed skills and electrical. The programme has been designed to help develop new skills and put classroom learning into practice.
The programme consists of a number of workshops delivered by our people which can be tailored for each programme. Workshops include careers guidance, site tour of a live construction site, interview skills and mock interview sessions, BIM interactive workshops, CV skills and work experience.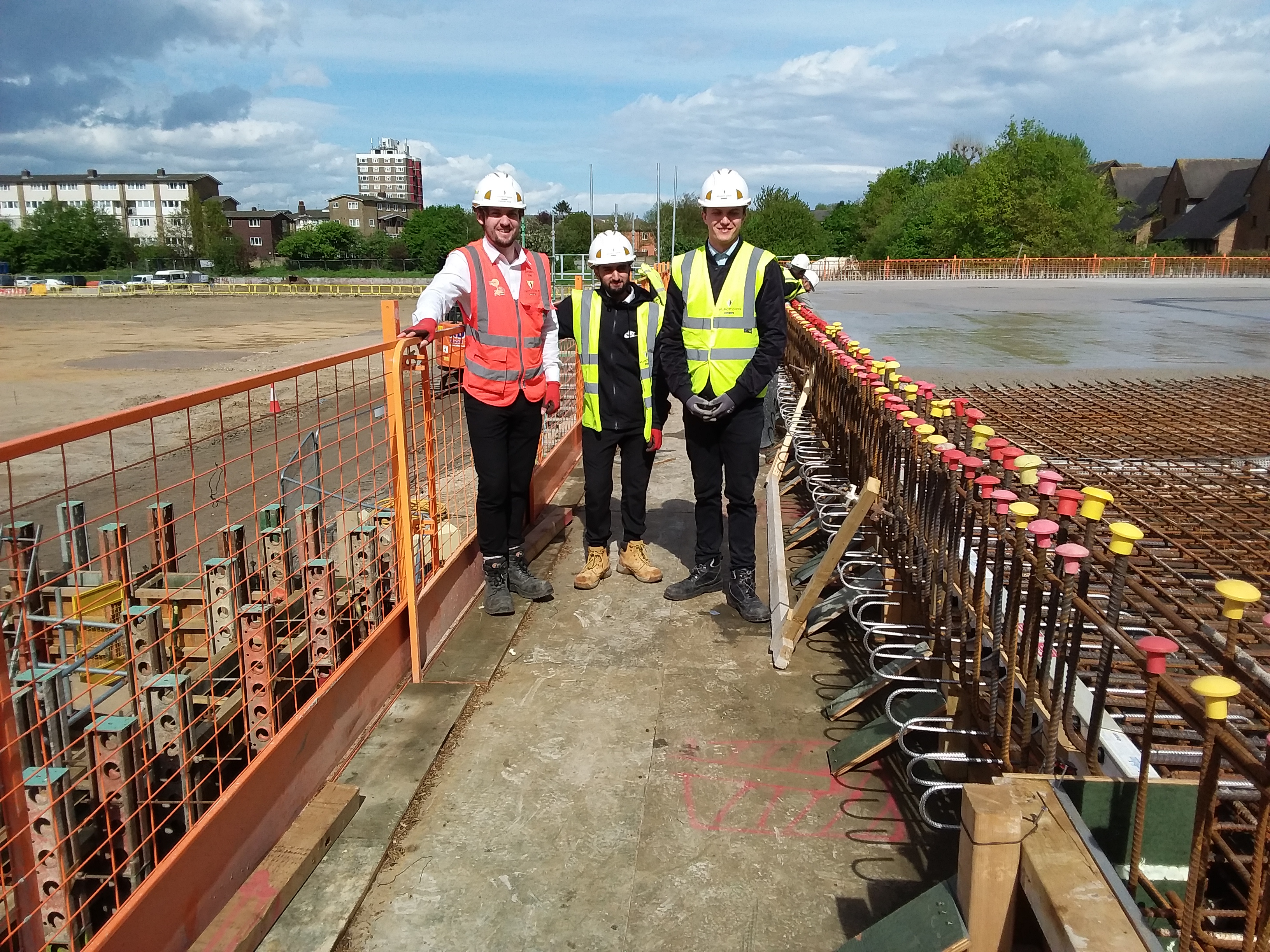 One of the most beneficial parts of the programme is the opportunity for participants to complete work experience placements on live construction sites and put their new skills to practice.
The programme has been hugely successful with student attendance and time management improving throughout the programme. Many participants gained confidence as a result.
Outcomes:
37 attendees in total
6 accepted places at University
27 go onto further study at college
3 secured apprenticeships
1 achieved construction student of the year
Ricardo Vega, CWC college Westminster said:
"Our students have benefitted greatly and I have enjoyed working with Willmott Dixon. It's been great to see our students developing new ideas of what they want to achieve in the future."
An attendee of the Construction Plus programme said:
"It was a brilliant experience with Willmott Dixon and it has helped with my future aspirations of going to university...it has made a real difference with my confidence and has made me see where I want to be in life."
Jill Nathan, Epping Forest College commented:
"Through working with Willmott Dixon the students have gained valuable experience of what the industry expects, from its future employees and the additional skills that are required to secure apprenticeships and jobs at the end of the students' courses. It has given them a real-life experience and taught them life skills that they will not forget in a hurry."